Madeline Hawke, an Australian student midwife, joins the show to talk about anti-fat bias in midwifery care. As well as her passion advocating for women of size.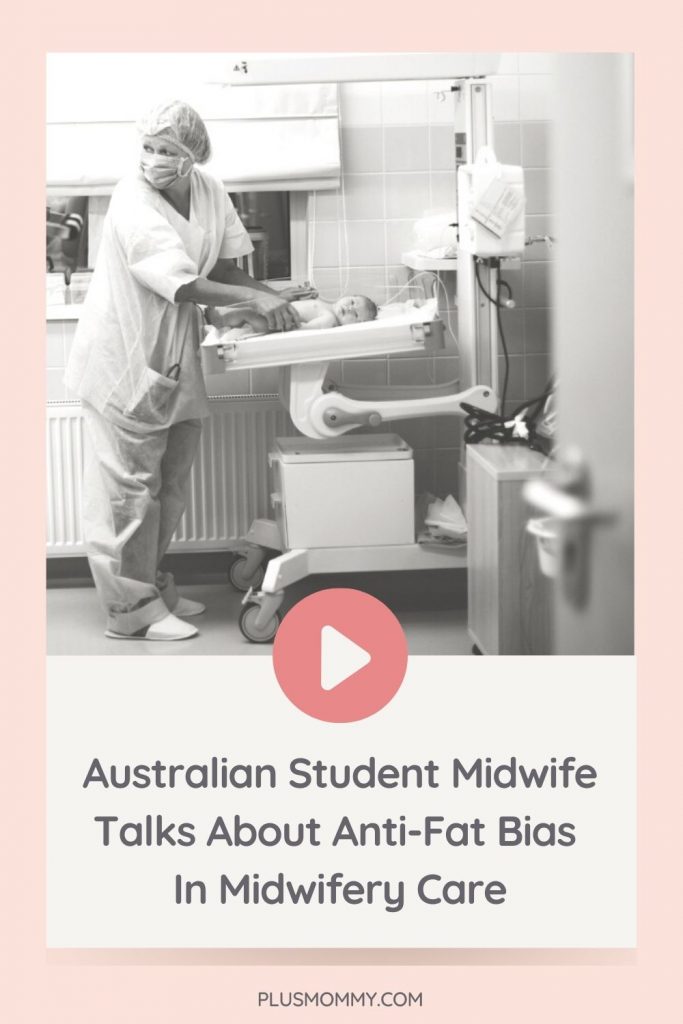 I first connected with Madeline when she was submitting an article to the Australian College of Midwives magazine. Madeline reached out because of my Plus Size Birth website. She wondered if I could share an image for her article.
When I learned about her work, I was happy to share a photo. I also asked if she'd like to be a guest on the Plus Mommy Podcast!
During episode 10 of the podcast, When You've Been Fat-Shamed By Your Doctor, I talk with a labor and delivery nurse about weight bias in the medical community.
This topic continues to come up on episodes. Especially when people share their birth stories.
So it wasn't surprising to me when Madeline spoke about the anti-fat bias in midwifery care she has witnessed in Australia.
As Madeline shared in her article, "In midwifery, we are encouraged to provide woman-centred care, and yet lack of respect and limited empathy means that fat people do not receive such care."
You can read the full article, Practice Matters – Anti-Fat Bias, Weight Stigma And Vulnerability: Issues Identified In Midwifery Care, by clicking on the image below.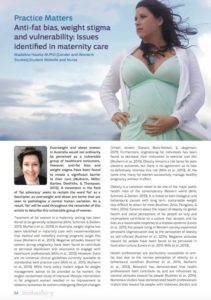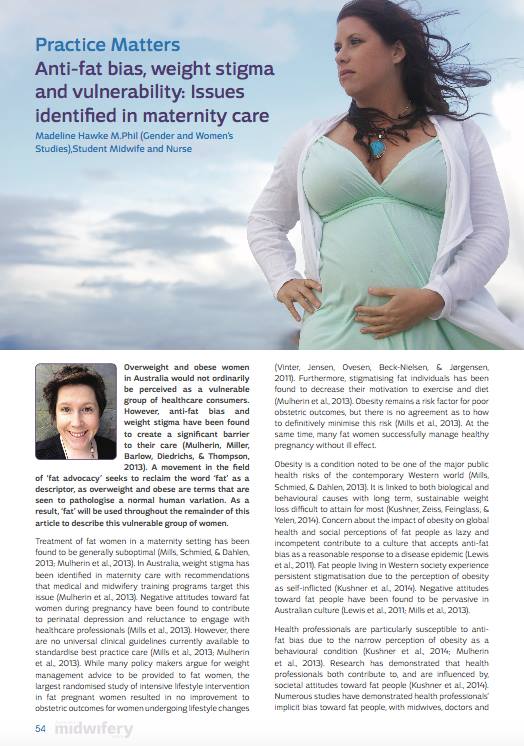 Listen as Madeline joins the Plus Mommy Podcast to share her journey to midwifery and the anti-fat bias in midwifery care.
None of the information during the show is medical advice. Madaine is just sharing some of her experiences.
Recording & Show Notes: Plus Mommy Podcast Episode 30
Resources Mentioned On The Show:
Plus Size Birth Stories In Austrailia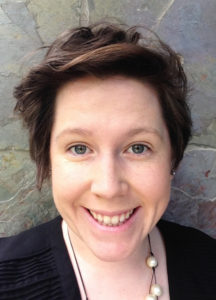 Madeline is in her final year studying a Bachelor of Nursing/Bachelor of Midwifery in Melbourne, Australia. Before undertaking her degree in nursing and midwifery, Madeline completed a Bachelor of Music (Jazz). In addition a Master of Philosophy in Gender and Women's studies. As well as a seasoned university student, Madeline is a creative and versatile social justice advocate. She is particularly passionate about representation and support of women. Madeline worked for numerous women's health and charity organizations both in Australia and internationally. Following the birth of her daughter in 2013, Madeline decided that she would like to pursue nursing and midwifery. She did this in an effort to further support women in the community. As a soon-to-be graduate nurse and midwife, Madeline looks forward to the opportunity to be at the forefront of improvements in the way women are represented and treated in the health care system.
Thank You To Our Sponsor:
This episode was brought to you by Plus Size Birth! Use coupon code Plus Mommy to receive 20% off the My Plus Size Pregnancy Guide that covers everything you could want to know about having a plus size pregnancy.