Liesel Teen, well-known as Mommy Labor Nurse on Instagram, shares helpful insights on supporting plus size labor and delivery.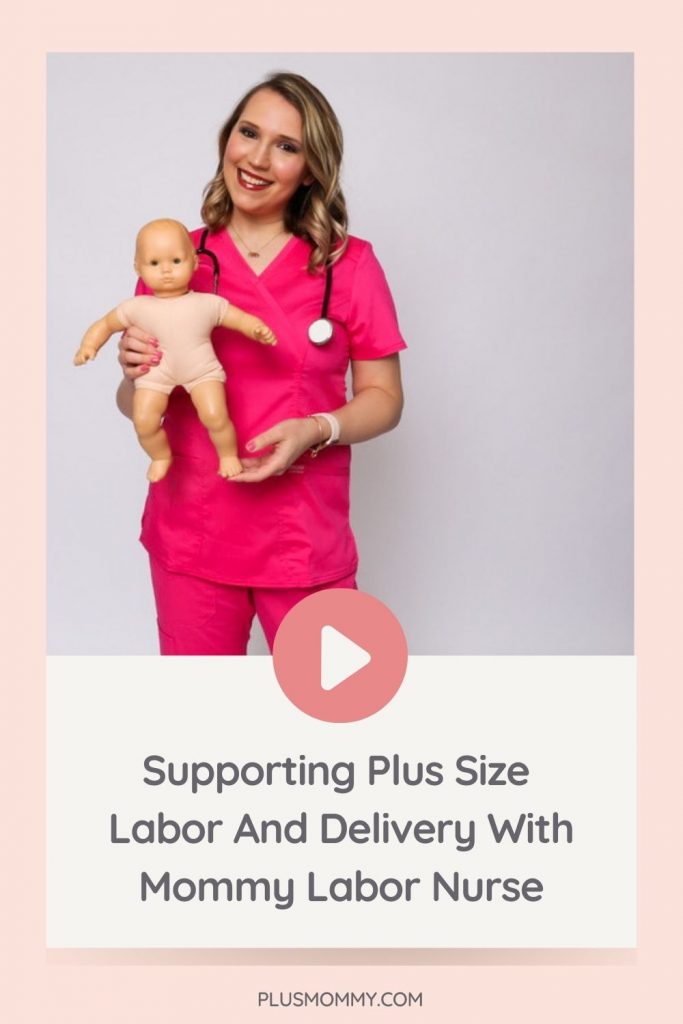 Supporting Plus Size Labor And Delivery
As a labor and delivery nurse, Liesel supports patients of all sizes.

During episode 141 of the Plus Mommy Podcast, she goes in-depth with options around fetal monitoring and how to advocate for yourself.

Liesel also talks about cesarean birth for plus size moms.
Fetal Monitoring For Plus Size Moms
When it comes to fetal monitoring for plus size moms, it can be more challenging.
Liesel wants moms to know about the Novii Wireless Patch System. This fetal monitor works well for patients with a higher BMI.
Be sure to inquire if the facility you've selected for your plus size labor and delivery offers this specific wireless monitor or if other wireless options are available.

If you're planning an unmedicated labor, ask your care provider about intermittent monitoring with a doppler. You don't even need to worry about the straps and wires that come with monitoring with this option.
If you need continuous monitoring, and the external monitors often need to be adjusted, your nurse might talk to you about internal fetal monitoring.
Liesel goes in-depth about what to expect for internal monitoring during her interview for the Plus Mommy Podcast. You can listen below or via your favorite podcast app.
How To Advocate For Yourself During A Plus Size Labor And Delivery
If at any point during your labor and delivery you don't feel as if your nurse is treating you with respect, you can ask to speak with the Charge Nurse.
Sometimes miscommunications occur, and a Charge Nurse can help sort through what's happening. Other times your current nurse isn't the right fit, and another nurse gets assigned to your care.
It's critical to speak up if you feel uncomfortable. An excellent tool to help with self-advocacy is the BRAIN acronym.
You'll learn even more about patient advocacy during this episode.
Cesarean Birth For Plus Size Moms
If you're planning to have a cesarean birth or wanting to become as educated as possible, there are a few unique things you should know.
Many plus size moms benefit from getting a wound VAC to help with healing during postpartum. Liesel encourages plus size moms to talk with their care provider about this option.
A fear people express when it comes to having a cesarean birth is moving from their labor bed to the operating table.
Liesel talks about how the labor and delivery team works to make this move as smooth as possible.
There's an inflatable contraption that assists with this process, and Liesel eases concerns by sharing it's used for patients of all sizes post-delivery and some beforehand.
Another sensitive topic is when a woman has an apron belly.

Don't stress! There's special tape designed to move the stomach up and out of the way for a cesarean birth.
Listen below as Liesel goes into detail with all of the above topics for supporting plus size labor and delivery.
Recording & Show Notes: Plus Mommy Podcast Episode 141
Resources Mentioned On The Show: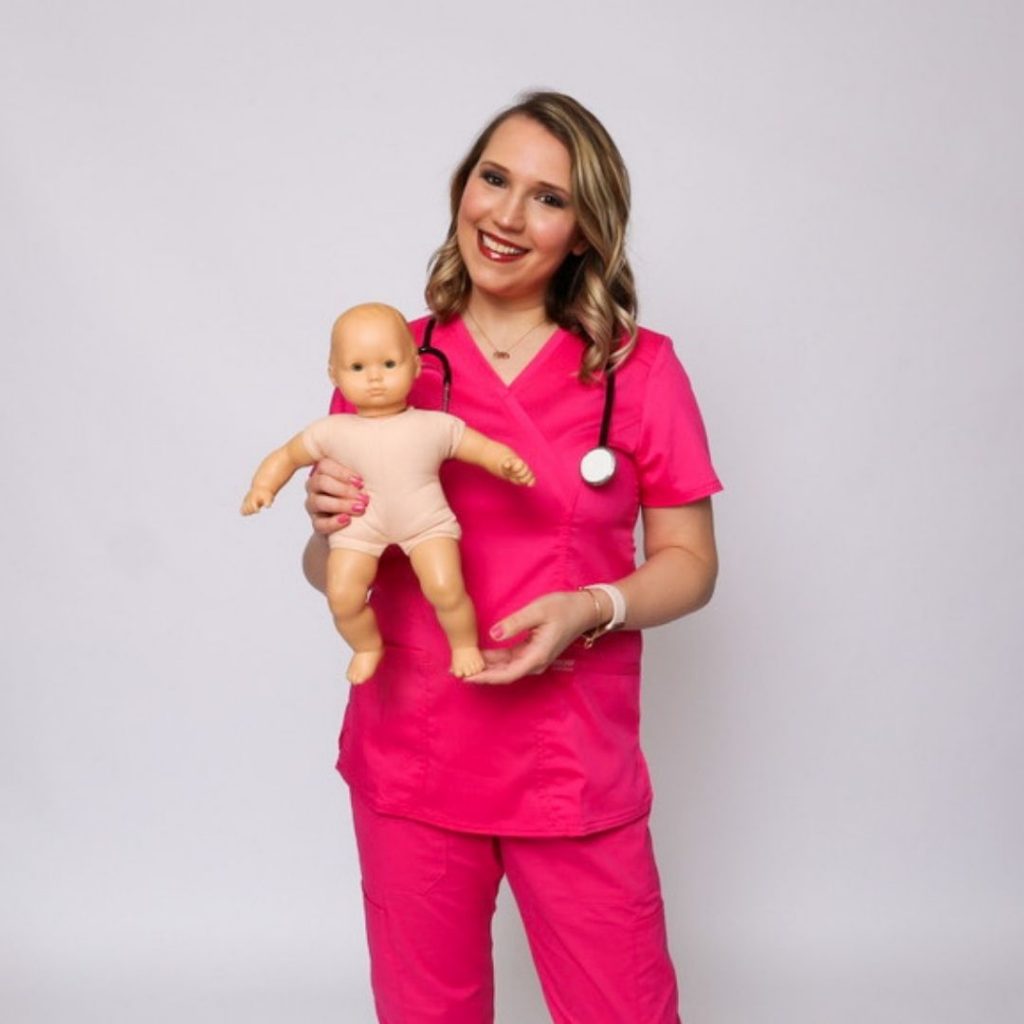 I am a Labor and Delivery Nurse and fellow mom of two! I started Mommy Labor Nurse as a way to educate more moms in the online space about pregnancy, birth, and postpartum. Here's to a happy, healthy, and safe delivery!
---
Thank You To Our Sponsor:
Use coupon code PlusMommy to receive 20% off the My Plus Size Pregnancy Guide that covers everything you could want to know about having a plus size pregnancy.