Perinatal psychologist, Dr. Kat, joins the Plus Mommy Podcast to talk about supporting your mental wellness during pregnancy and postpartum.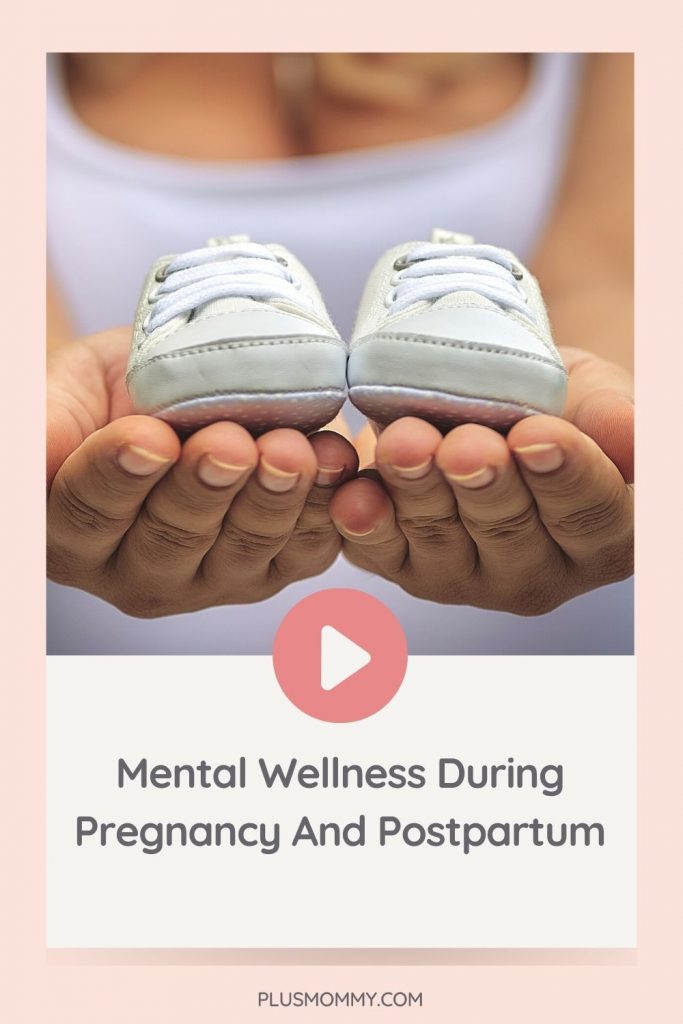 Mental Wellness During Pregnancy And Postpartum
From nutrition to physical activity, we're hyperfocused on our physical health during pregnancy. Is this tuna sandwich okay for me to eat? How can I get in 30 minutes of exercise when I'm feeling nauseous? While physical health is something we should be focusing on during pregnancy and postpartum, mental health is just as important!
Katayune Kaeni, Psy.D., (Dr. Kat) started specializing in perinatal mental health after going through Postpartum Depression, Postpartum Anxiety and Postpartum OCD with her first child. She has a private practice in Southern California and is normalizing the conversation around mental wellness during pregnancy and postpartum via her Mom & Mind Podcast.
Struggling with mental health during pregnancy is not uncommon, and yet it isn't talked about very often. As Dr. Kat shares, if you go into pregnancy with a mental health condition, it's incredibly important you put a support team in place. Therapy is wonderful, and many therapists specialize in maternal mental health.
If you're on medication be sure to talk to your care provider or psychologist about what's safe to take during pregnancy. Unfortunately, not all OB-GYNs are up-to-date with maternal medial health protocols. Many medications are safe to stay on, but some are not.
Know that you're not alone!
Below are some tips to support your mental wellness during pregnancy from Dr. Kat. These tips are helpful for all pregnant people!
Mental Wellness During Pregnancy
1. Exercise
Being physically active during pregnancy impacts your mental health as well as your physical wellbeing. There are many safe exercises you can do during pregnancy but always check with your care provider before engaging in a new activity.
2. Mindfulness
Practice mindfulness, from meditation to yoga, in whatever way feels right to you. Mindfulness can be something super simple like two – five minutes a day of just slowing down your breathing and tuning into your feelings. You'll want to do all you can to reduce your stress for your mental wellness during pregnancy and postpartum.
Some apps you might want to look into are the Calm app, Insight Timer, and Headspace. Expectful is a guided meditation app and website for fertility, pregnancy, and motherhood.
3. Social Support
The transition to motherhood can feel pretty isolating, so it's crucial to find mom support groups. Or a depression and anxiety group for moms if you're struggling with postpartum mental health. Be mindful of the group you connect with, online or in person, as some groups can be toxic.
4. Set Boundaries
From family to friends, you need to be selective of who you surround yourself with during pregnancy and well beyond. Boundaries can be necessary for self-preservation!
5. However You Feel About Your Pregnancy Is Okay
If you're not excited to be pregnant, that's okay.
However you feel about your pregnancy is okay.
The sooner we can move towards acceptance versus resentment, the healthier we are mentally and emotionally and therefore physically as well.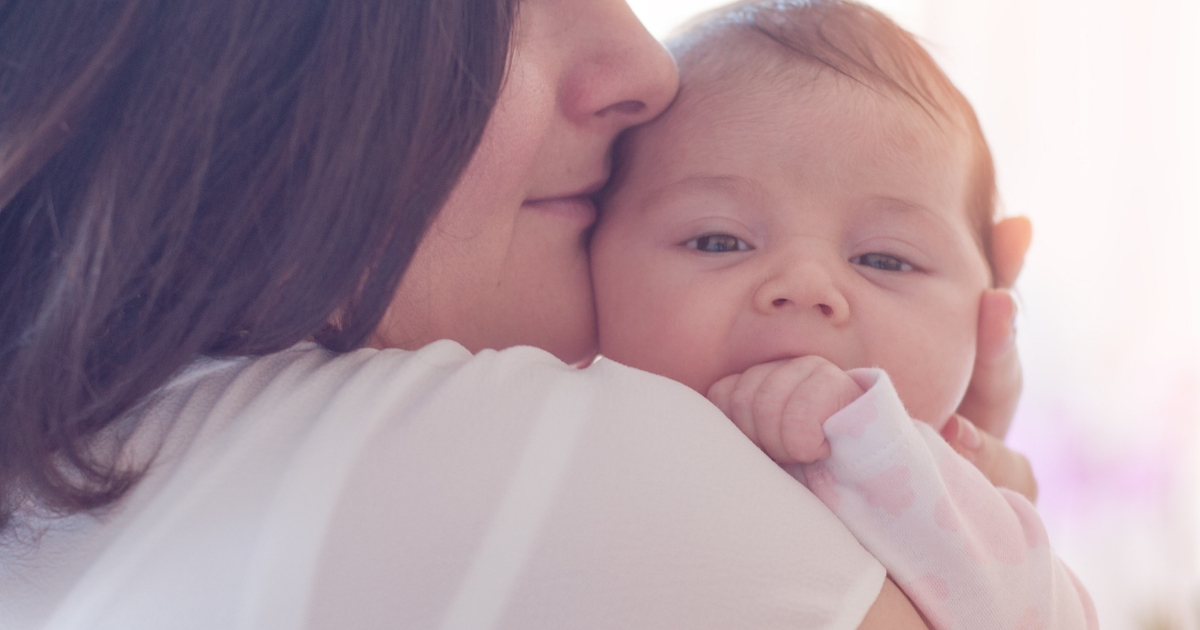 We've shared quite a few stories via the Plus Mommy Podcast about postpartum anxiety and depression. With 80% of women experiencing Baby Blues, postpartum mental health disorders are far more common than we realize.
Postpartum doesn't last just a few weeks after giving birth – it lasts one full year! There are times during the postpartum period when you can be especially vulnerable. Hormonal shifts like when your period returns or when you stop breastfeeding are times you should be mindful of your mental health.
Mental Wellness During Postpartum
1. Get Therapy!
If you have any concerns about your mental wellness during postpartum be sure to get therapy. Medication might be helpful or necessary. Open Path Collective is a resource for anyone who might have financial restraints.
2. Find A Support Group
Motherhood can be isolating, but there are many support groups you can tap into from online to in person. Postpartum.net is an outstanding resource for postpartum mental health. There's a 1-800 number available as well as local resources.
3. Healing
From yoga, exercise, acupuncture – do whatever feels right to you to heal your body physically and mentally during the postpartum period.
4. SLEEP!!!!
We don't realize how much sleep we truly need for our physical and mental wellbeing.
To dive into all of these topics and tips deeper be sure to listen to this Plus Mommy Podcast episode below! Also, check out her new book, The Pregnancy Workbook: Manage Anxiety and Worry with CBT and Mindfulness Techniques!
Recording & Show Notes: Plus Mommy Podcast Episode 31
Resources Mentioned On The Show: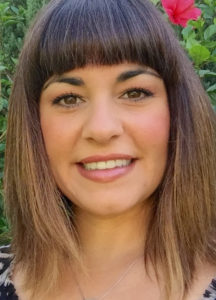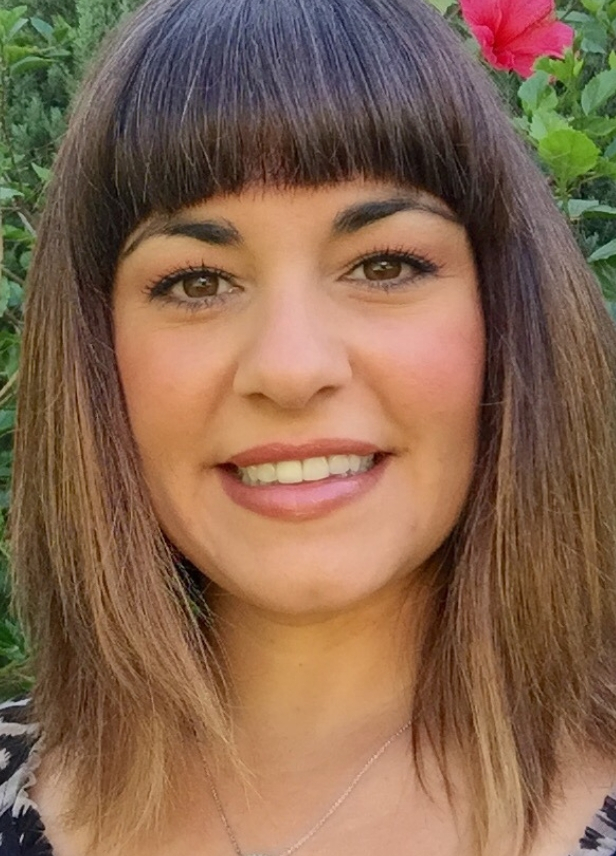 Katayune Kaeni, Psy.D., is a psychologist specializing in perinatal mental health and the creator and host of the Mom & Mind Podcast. Dr. Kat supports mothers and families in her private practice in Southern California. She is a board member of Postpartum Support and was a subject matter expert for PSI certification exam development. She offers training in perinatal mental health to healthcare providers in her community.
Thank You To Our Sponsors:
Kindred Bravely
Finding the perfect nursing bra is like finding a unicorn in the wild. They have to be soft, comfortable, and easy to maneuver when you have a baby who's ready to eat! Mamas, who are a size 2XL or smaller, I'm happy to say I've found your unicorn! Kindred Bravely offers a wide variety of styles perfect for pregnancy and nursing. kindredbravely.com
My Plus Size Pregnancy Guide
Use coupon code PlusMommy to receive 20% off the My Plus Size Pregnancy Guide. This guide covers everything you could want to know about having a plus size pregnancy. Stop Googling and start feeling empowered today!