Doula Kaytee Crawford is an educator, lactation consultant, craniosacral therapist, and birth and postpartum doula. She brings her skills and education to social media to help raise awareness and improve outcomes for birthing people.
In addition, she's incredibly passionate about supporting Black and plus size individuals.
Kaytee's journey to becoming Doula Kaytee began following a traumatic birth with her third child.
As she researched becoming a doula, she learned about the maternal death rate for Black people during childbirth. She realized she couldn't sit there and do nothing. Kaytee didn't want people to go through what she did.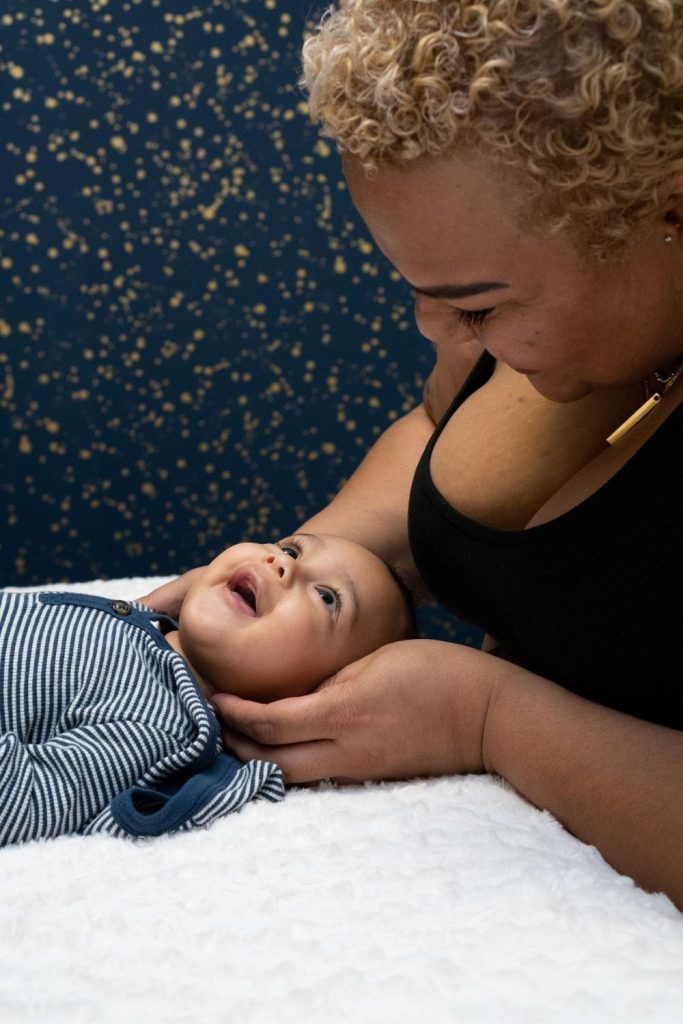 Plus Size Pregnancy and Birth Doula Support
For Doula Kaytee, her passion is educating and holding space for the birthing person and their partner.
As well as being an extra needed set of eyes, "The person having the baby is focused on having the baby. The partner or support person is focused on the person having the baby. And so they are not always listening to what's going around, and sometimes there are red flags happening."
She tells her clients if they hear her asking the care provider or staff a question, she almost always knows the answer. But she's asking to help bring awareness to things happening without the patient's full informed consent.
So, by asking a question, Kaytee helps the birth professional slow down and address what's occurring. And it should be the standard of care, but that's often not the case in maternity care.
As you can tell by this one example, doulas do much more than help someone cope with labor!
She wants plus size people to know they shouldn't be classified as high-risk based only on their BMI. And if your care provider tells you that you're high-risk based only on your size, find a new care provider!
During fetal monitoring, Doula Kaytee recommends the Monica Novii wireless monitor for people in larger bodies. And if that's not available, advocate for the nursing staff to use extra bands. She has seen people stretching out the monitor bands so tightly that it causes discomfort.
Kaytee reminds people they don't need to be weighed at every appointment if that makes them uncomfortable.
Speaking of weight, if you have hyperemesis during pregnancy which is extreme morning sickness, make sure your care providers take it seriously. Sadly, many people of size are "congratulated" on weight loss rather than getting medical care.
As Kaytee says, "you need to get a good care team together to work toward the things you want for your birth."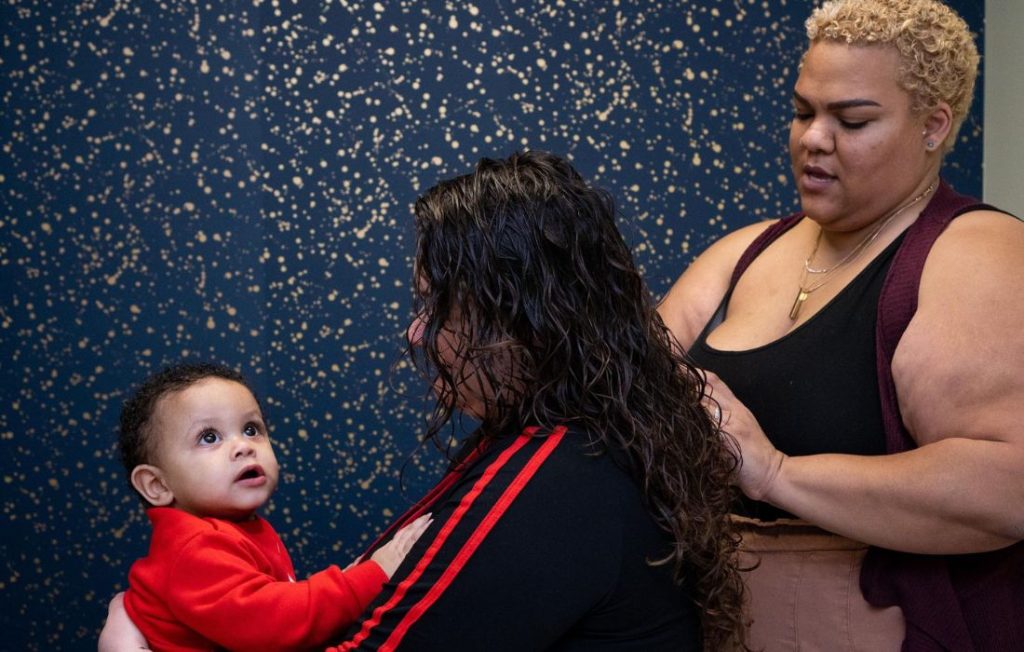 Postpartum Doula Support
For postpartum, Kayee highly recommends items that can make your life easier, from a grabber to a shower stool. She also encourages people to use the larger bathroom stall if they need more room to care for themselves.
As a lactation consultant, Kaytee says, "there's no shame in the prop game," as using lots of pillows helps greatly with positioning, especially if you have a large chest.
Babywearing is a real passion for Doula Kaytee, as she has been babywearing for over a decade.
Kaytee enjoys sharing different ways you can use babywearing wraps. For example, as a belly wrap for postpartum!
She wants everyone to remember, "your baby was made for your body, no matter what size body you have!" It's a strong reminder that babywearing is for bodies of all sizes, and many wraps and carriers are size-friendly.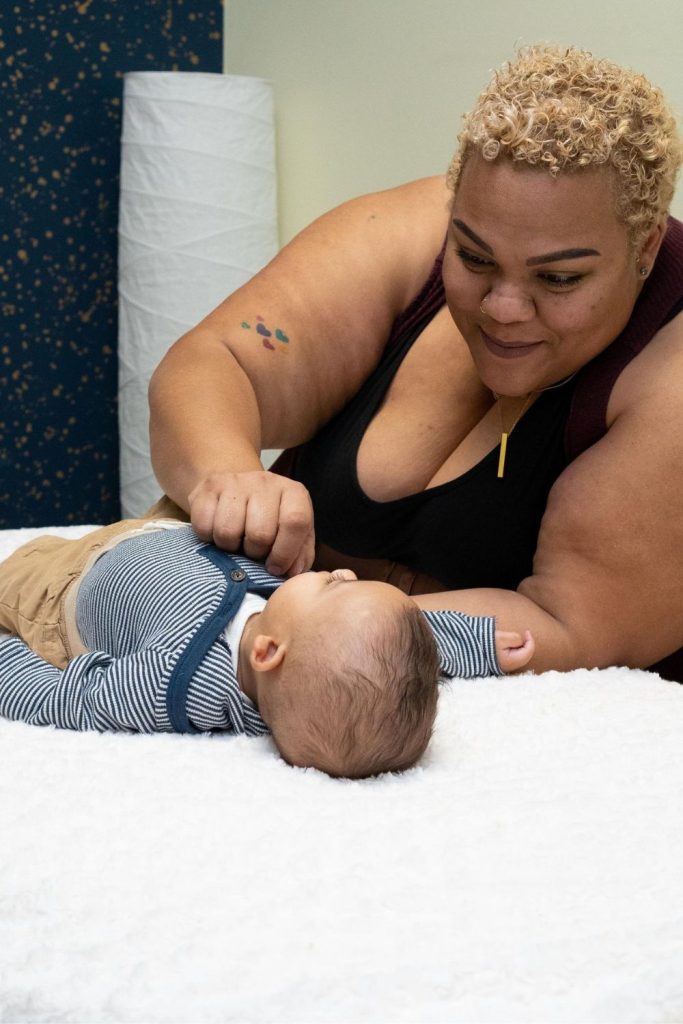 Learn more during this episode of the Plus Mommy Podcast. Doula Kaytee shares her journey to become a birth professional and her passion for all things birth and postpartum.
Recording & Show Notes: Plus Mommy Podcast Episode 196
Transcript happily provided upon request.
Resources Mentioned On The Show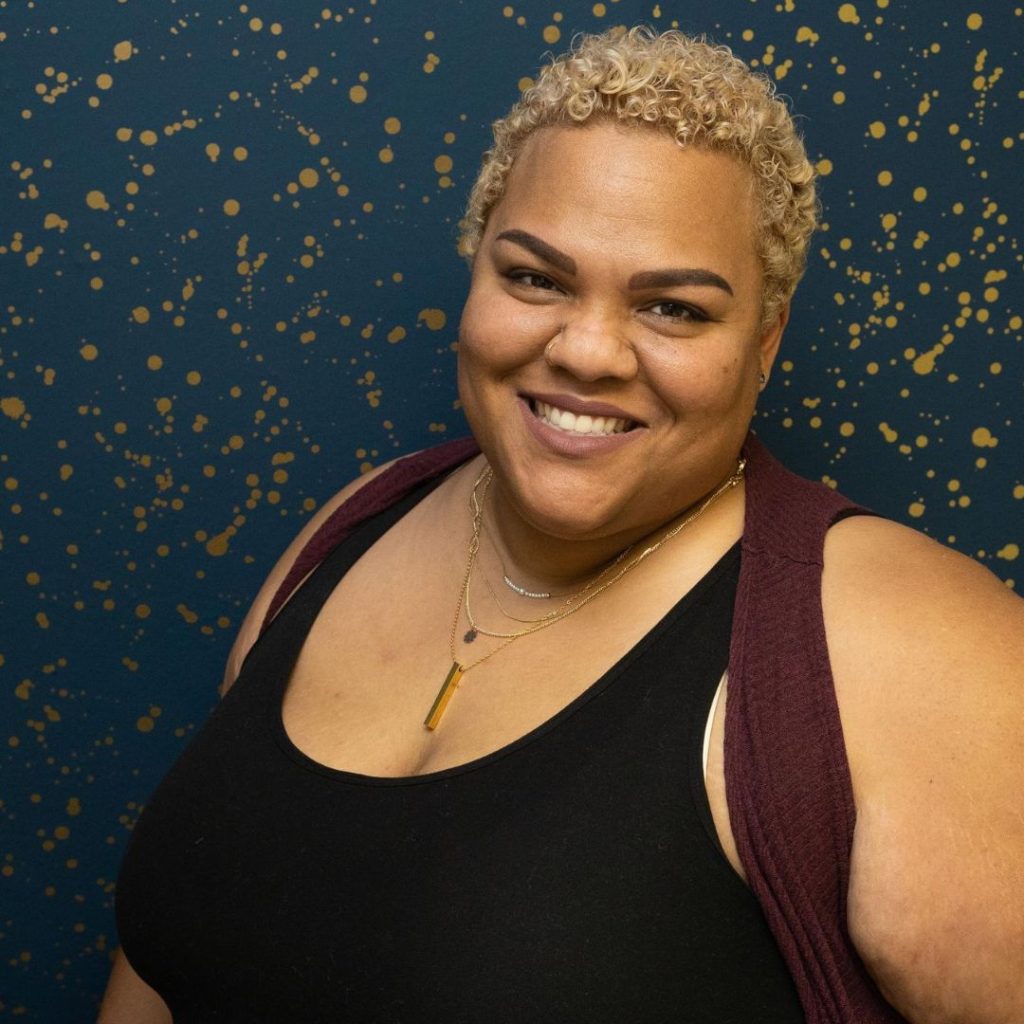 Kaytee Crawford supports families in pregnancy, birth, and postpartum as a lactation and childbirth educator, birth and postpartum doula, and babywearing educator. She uses her training, combined with a wealth of experience parenting four boys, to create personalized care as well as fun, insightful social media content.