Long before Instagram and hashtags celebrating postpartum bodies, there was the website "The Shape of a Mother" founded by Bonnianne Ratliff.
Bonnie helped pave the way for postpartum images like the one below to be proudly shared all over the internet.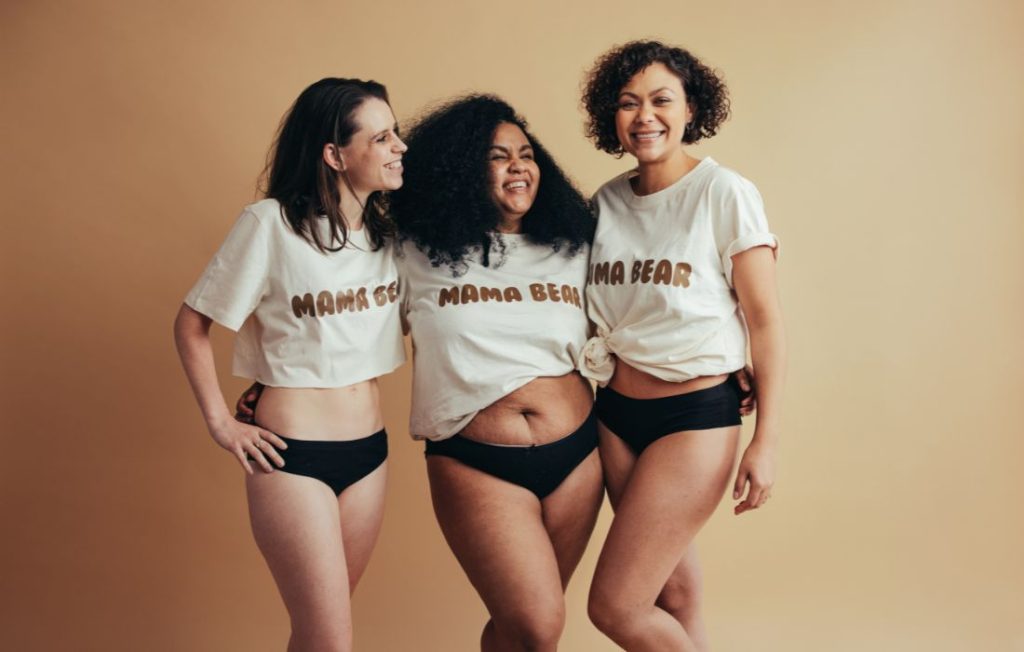 The Story Behind The Shape Of A Mother
Bonnie always expected to get stretchmarks during pregnancy, as they appeared during puberty. But she didn't think stretchmarks would spread from her shoulders to her toes.
And nothing prepared her for how her belly sagged after she had her second child.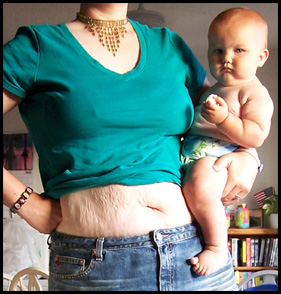 In the early 2000s, Bonnie didn't see images online of postpartum bellies like hers. While Facebook was a popular social media site, people weren't sharing images of their postpartum bodies as they do today.
One fateful day, while out to eat with her family, she noticed a woman's postpartum belly that looked a lot like hers. This prompted Bonnie to talk with friends about their bodies after having babies.
One of her friends shared an image of their bottom covered in stretch marks. When Bonnie saw the picture, she felt less alone and knew other mothers needed to feel the same way.
So, in 2006, Bonnie launched the website "The Shape of a Mother."
As Bonnie shares on her website, "It is my dream, then, to create this website where women of all ages, shapes, sizes, and nationalities can share images of their bodies so it will no longer be secret. So we can finally see what women really look like sans airbrushes and plastic surgery."
Within a week of launching, "The Shape of a Mother" went viral, and Bonnie's inbox was flooded with photo submissions.
Celebrating All Postpartum Bodies
Bonnie's site currently holds over 2,500 images and heartfelt stories of people sharing (and celebrating) their postpartum bodies.
Over the years, her website traffic has slowed as many other resources are available. But it's incredible to know that hers was the first website to normalize the strength and beauty of postpartum bodies.
Bonnie loves seeing how the conversation around postpartum bodies has shifted. She's clear that her work isn't just for cis women; it's for all postpartum people!
Tune in as Bonnie shares her story and wisdom about body image during episode 195 of the Plus Mommy Podcast.
Recording & Show Notes: Plus Mommy Podcast Episode 195
Transcript happily provided upon request.
Resources Mentioned On The Show
Support The Shape of a Mother via Patreon.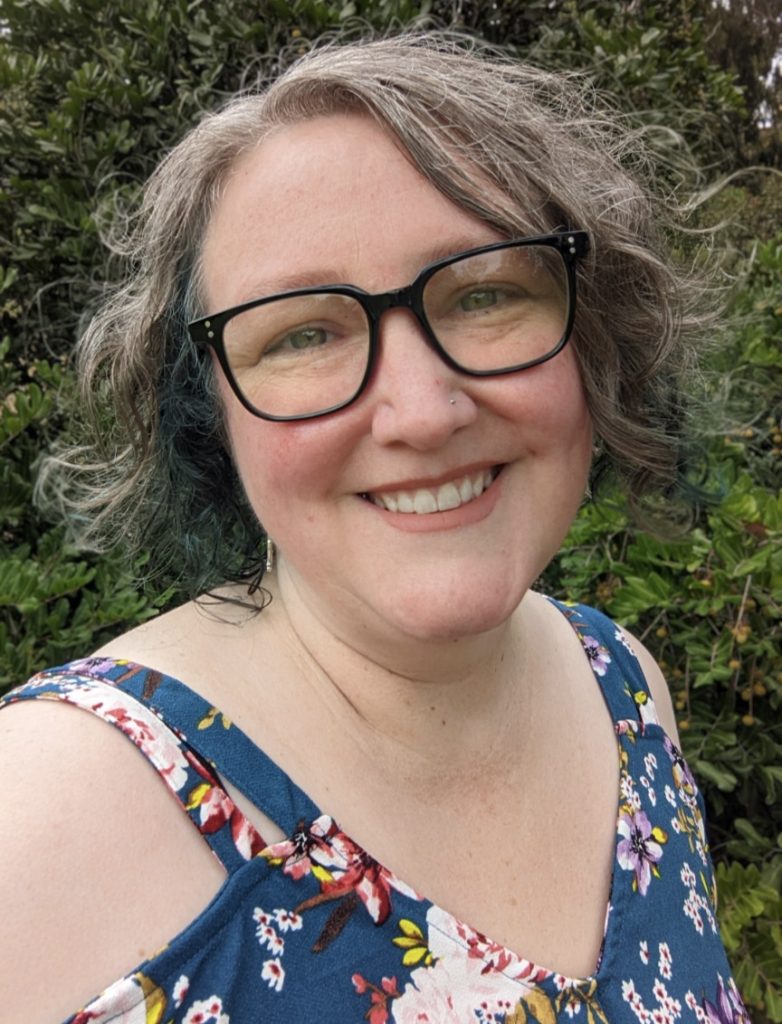 Bonnianne Ratliff is an autistic activist committed to intersectional feminism. She is a single mom to two teenagers in Southern California. Bonnie graduated from San Diego State University in 2018 with a degree in English and a minor in Women's Studies. She started The Shape of a Mother in July of 2006 because she saw that there was a distinct lack of representation of realistic postpartum bodies in the media at the time. Bonnianne also uses the site as a platform to educate about feminism and related topics through her series on Badass Bitches From History and her educational info posts and flyers. In her free time, Bonnianne likes to play Animal Crossing way too much or give her teens a cultural education by making them watch old John Hughes movies.