Within a year, Mary Lambert went from bartending to singing on stage at the Grammy's next to Madonna. Mary is a triple-platinum artist, queer singer-songwriter, poet, and activist for mental health, fat liberation, and the LGBTQ+ community. And this is her story!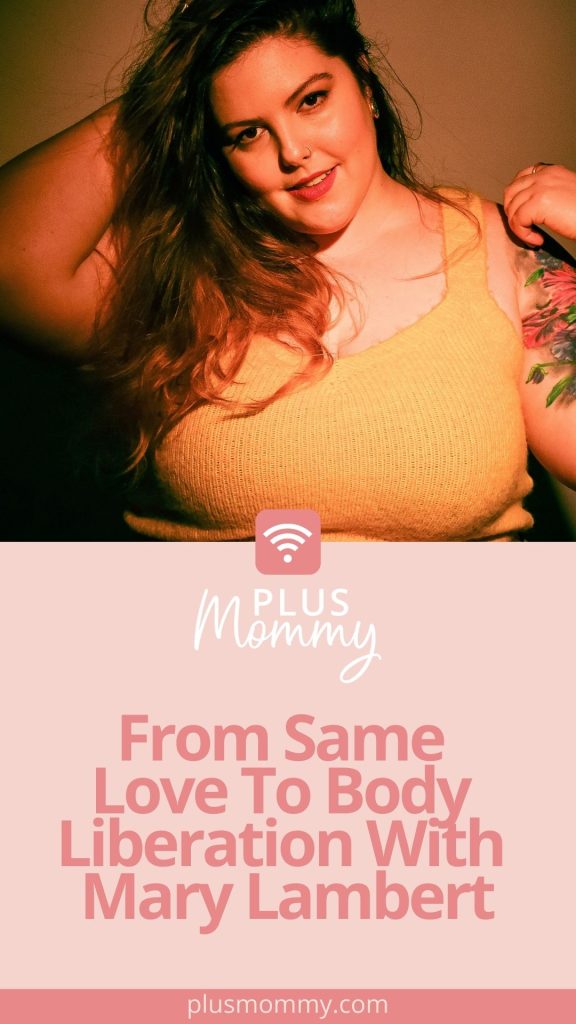 While tending bar, Mary was doing a lot of spoken word around Seattle. She talked about being Christian and queer from behind the mic and her struggles with the two intertwined.
Hollis Wong-Wear, Mary's friend in the Seattle poetry community, was a soundboard for Macklemore and Ryan Lewis for an album they were developing. And Hollis called Mary, sharing a writing opportunity for a song about gay marriage and the church for the album.
Mary felt like this was the moment she was waiting for, to write about her Christian beliefs and queer identity – with a focus on love. And in about one hour, she wrote the chorus for the grammy-nominated song, "Same Love"!
Yet, at the time, two months passed following her recording of the chorus, and she hadn't heard from anyone. So, she assumed they had gone with someone else.
And then she received an e-mail that changed her life forever. It wasn't just her words selected for the song but her voice!
The year was 2012 before gay marriage had passed, and the song was a massive success but also caused controversy. As Mary left for tour with Macklemore and Ryan Lewis. She ensured her last will and testament were updated because there were protesters and death threats throughout the two years they toured.
Mary knew she wanted to create meaningful and risky work that challenges the status quo. And she did just that as a solo artist!
"She Keeps Me Warm" is a beautiful extension of the chorus Mary sang in "Same Love." It dropped in 2013 and was very well received.
And then there was the unforgettable Grammy performance of "Same Love" with Macklemore, Ryan Lewis, Madonna, and Queen Latifah!
Now known as a queer singer, Mary wanted to produce music that spoke to her fat activism and who she loves. So, in 2014, she dropped "Body Love," a spoken-word piece Mary wrote years earlier when she was 19. It's a vulnerable and profound statement about loving oneself.
And then Secrets dropped, written, and produced to be the commercially successful pop song it became. It was also Mary sharing with the world that she has bipolar disorder.
The song went Gold in 2015 and was on the pop charts, receiving a lot of positive feedback.
And later that year, she stepped away from her record label after being pushed to the extremes. Mary chose her mental health and regained complete creative control of her work.
Mary has gone on to produce music, publish poetry, co-host the podcast The Manic Episodes with her fiancé, and voice acting with her feature in Netflix's I Love Arlo.
She's currently orchestrating film scores, writing a book on body image, and is offering her Every Body Is a Baby course.
Recording & Show Notes: Plus Mommy Podcast Episode 170
Transcript happily provided upon request.
Resources Mentioned On The Show: