How can I be a fat ally? A thin friend and a fat friend have an uncensored conversation about what it means to be a fat ally.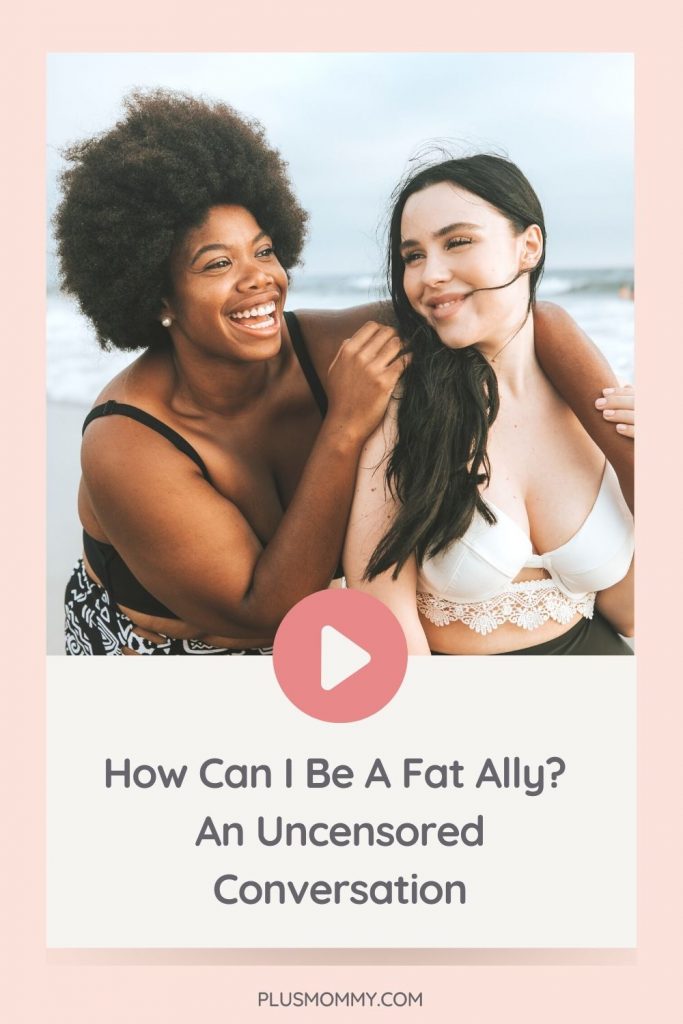 How can I be a fat ally while hanging out with my fat friends?
One of the most significant stressors people of size face when going out with friends is seating arrangements.
Many restaurants don't have seating that's accommodating for people of size.
Booths can be too tight, chairs with arms are terribly uncomfortable, or a person might not be able to fit.

It can be incredibly embarrassing!
An easy way to be a fat ally is to be mindful of seating arrangements from restaurants to your own home.

When eating out, ask for a table that has chairs without arms.
In your home, be aware of seating options that work for people of all sizes – from your dining room chairs to patio furniture.
This isn't just something to think about for your fat friends, but for people of all sizes and abilities.
This is one small example of what's addressed during this episode of the Plus Mommy Podcast. Listen below as we have an uncensored conversation about how to be a fat ally!
Recording & Show Notes: Plus Mommy Podcast Episode 82
Thanks for listening! Please rate and review the show via your favorite podcast app – it truly makes a difference and means a lot. If you're a big fan, be sure to tag us on Instagram stories @plusmommy while you're listening to the show for a chance to be featured.
Resources Mentioned On The Show: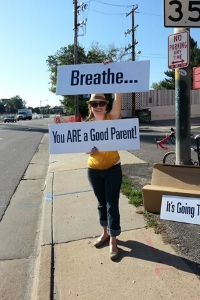 I grew up in Wyoming and was a very outspoken feminist for as long as I can remember. And I think this says a lot about me because feminism still hasn't really taken off in Wyoming.
I am a lover of art, fashion, the environment.
My motto is everything in moderation, including moderation. ( I didn't make this up, but when I heard it, I knew it was my life motto)
I live in Golden, CO with my husband and 8-year-old son Andrew.
Thank You To Our Sponsor:
Use coupon code PlusMommy to receive 20% off the My Plus Size Pregnancy Guide. This guide covers everything you could want to know about having a plus size pregnancy.