Welcome to the Body Positive Book Club! Grab a cup of coffee or tea, and settle in to be immersed in body love.

The Body Positive Book Club isn't a monthly meet up – that's way too much pressure for us busy moms. There are no time restraints and you get to pick and choose what books call to you.
Once a month a book will be recommended during an episode of the Plus Mommy Podcast so you can chose to follow along if you're an avid listener. Or as suggested above, read whatever is of interest to you!
These body positive books aren't just for you, you'll also see suggestions for your kids of all ages. That's right, a little reading on loving yourself is good for everyone in the family!
While you'll find links to purchase these books, the library is an outstanding option for getting these into your hot little hands as well.
Though, we will say there's something quite spectacular about keeping these books on a bookshelf. Available to you and your loved ones whenever you need them. It's like having your BFFs at your beck and call. Anytime you're feeling a little lost along your body positivity journey, you can just open a book and reconnect with messages of body empowerment.
So how does it work? Glad you asked!
l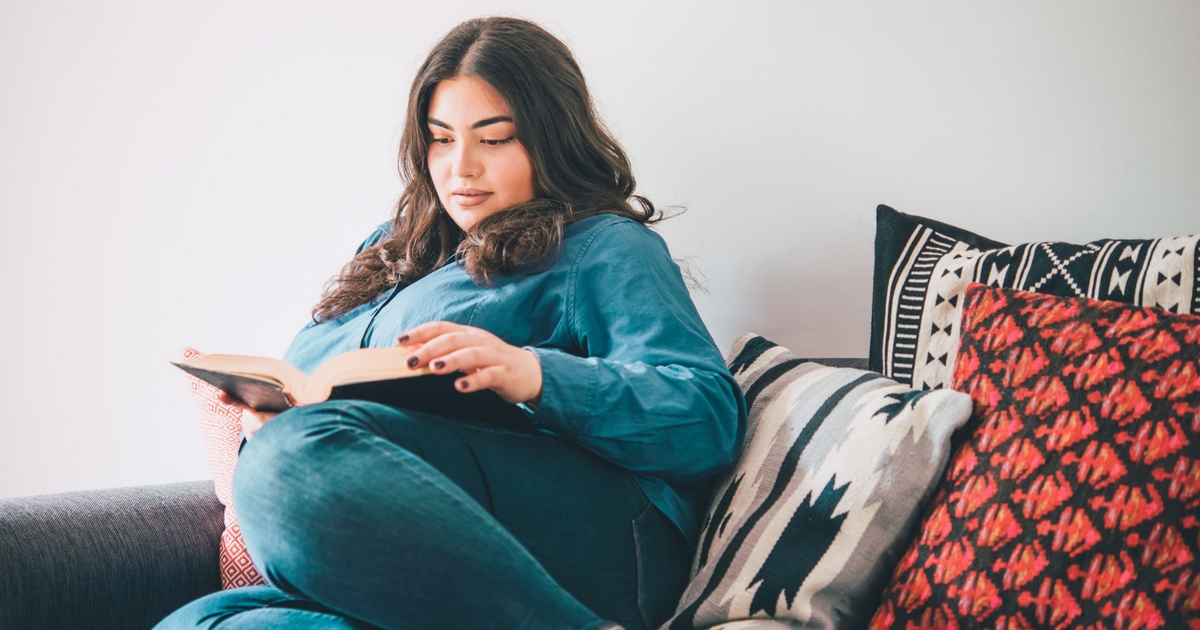 l
Step 1: Read a body positive book just for you or with your kids!
Body Positive Book Club books just for you!
Hunger: A Memoir of (My) Body

From the New York Times best-selling author of Bad Feminist, a searingly honest memoir of food, weight, self-image, and learning how to feed your hunger while taking care of yourself.
The Peachie Moms Guide to Body Love for Moms

This positively peachie book makes body love manageable for mothers. From head to toe, stretchmark to scar, Peachie Moms co-founders Amanda Edwards and Jen McLellan bring body love to life for mothers of all shapes and sizes.
Things No One Will Tell Fat Girls

A manifesto and call to arms for people of all sizes and ages. With her trademark wit, veteran blogger and advocate Jes Baker calls people everywhere to embrace a body-positive worldview, changing perceptions about weight, and making mental health a priority.
The Body Is Not an Apology: The Power of Radical Self-Love
The Body Is Not an Apology offers radical self-love as the balm to heal the wounds inflicted by these violent systems. World-renowned activist and poet Sonya Renee Taylor invites us to reconnect with the radical origins of our minds and bodies and celebrate our collective, enduring strength. As we awaken to our own indoctrinated body shame, we feel inspired to awaken others and to interrupt the systems that perpetuate body shame and oppression against all bodies. When we act from this truth on a global scale, we usher in the transformative opportunity of radical self-love, which is the opportunity for a more just, equitable, and compassionate world–for us all.
The Not So Subtle Art of Being A Fat Girl: Loving the Skin You're In

Plus-­size supermodel Tess Holliday's passionate plea for modern women, whoever they are, is to be comfortable in their own skin. In her first book, she shares her powerful personal story and offers inspiration and tips to women everywhere that will help them not merely survive, but thrive and chart their own course to acceptance, power, and true beauty.
Body Positive Power: How to stop dieting, make peace with your body and live
If you're tired of being at war with your body, then this book is for you. We've been convinced that happiness is something that only comes once we hit that goal weight, get those washboard abs, shrink ourselves down and change every part of ourselves. We believe that our bodies are the problem, but this is not true. It's how we've been taught to see our bodies that's the problem… It's time for us all to stop believing the lies we've been fed about what it means to be beautiful, and take our power back.
Health at Every Size: The Surprising Truth About Your Weight

Fat isn't the problem. Dieting is the problem. A society that rejects anyone whose body shape or size doesn't match an impossible ideal is the problem. A medical establishment that equates "thin" with "healthy" is the problem. The solution? Health at Every Size.
Intuitive Eating: A Revolutionary Program that Works
First published in 1995, Intuitive Eating has become the go-to book on rebuilding a healthy body image and making peace with food. We've all been there—angry with ourselves for overeating, for our lack of willpower, for failing at yet another diet. But the problem is not us; it's that dieting, with its emphasis on rules and regulations, has stopped us from listening to our bodies. Written by two prominent nutritionists, Intuitive Eating will teach you:
• How to reject diet mentality forever
• How our three Eating Personalities define our eating difficulties
• How to find satisfaction in your eating
• How to feel your feelings without using food
• How to honor hunger and feel fullness
• How to follow the ten principles of "Intuitive Eating",
• How to achieve a new and safe relationship with food and, ultimately, your body
• How to raise an "intuitive eater"–NEW!
• The incredible science behind intuitive eating–NEW!
This revised edition includes updates and expansions throughout, as well as two brand new chapters that will help readers integrate intuitive eating even more fully into their daily lives.
Big Fit Girl: Embrace the Body You Have

In Big Fit Girl, Louise Green describes how the fitness industry fails to meet the needs of plus-size women and thus prevents them from improving their health and fitness. By telling her own story of how she stopped dieting, got off the couch, and unleashed her inner athlete—as well as showcasing similar stories from other women—Green inspires other plus-size women to do the same.
Fat Girl Walking: Sex, Food, Love, and Being Comfortable in Your Skin…Every Inch of It

Told through a series of larger-than-life snapshots, a hilarious memoir in essays about love, sex, marriage, motherhood, bikinis, and loving your body, no matter what size you are from the acclaimed blogger and body image advocate.
The Clothes Make the Girl (Look Fat)?: Adventures and Agonies in Fashion
A sartorial follow-up to her hilarious memoir in stories, Fat Girl Walking, internet personality Brittany Gibbons once again deep dives into the world of the plus size woman, this time chronicling her love/hate (but mostly hate) relationship with what fashion.
Every Body Yoga: Let Go of Fear, Get On the Mat, Love Your Body.
From the unforgettable teacher Jessamyn Stanley comes Every Body Yoga, a book that breaks all the stereotypes. It's a book of inspiration for beginners of all shapes and sizes: If Jessamyn could transcend these emotional and physical barriers, so can we.
FAT!SO? : Because You Don't Have to Apologize for Your Size

Fat? Chunky? Less than svelte? So what! In this hilarious and eye-opening book, fat and proud activist/zinester Marilyn Wann takes on Americas' biggest fear—worse than the fear of public speaking or nuclear weapons—our fear of fat.Statistics tell us that about a third of Americans are fat, and common sense adds that just about everyone, fat or thin, male or female, has worried about their appearance.
Body Positive Book Club Books For The Whole Family!
This picture book supports social/emotional learning and serves as a perfect jumping-off point for topics like bullying, empathy, confidence, and creative problem solving.
When Amanda's skating coach makes a comment about her weight, she loses confidence in her ability to make her dream come true. Despite reassurances from her parents, her doctor, and her best friend, Amanda decides to quit skating. Will Amanda return to the ice? Or has she given up forever? Come along with Amanda as she realizes the true secret to following her big dream!
A healthy body image is essential for kids to feel confident and strong!
Parents want their children to have a healthy body image, but may be unsure how to respond to their kids' anxiety about weight. Amanda's Big Dream helps parents, teachers and other caregivers discuss this topic with children in an entertaining and positive way.
Every girl is unique, talented, and lovable. . . .Every girl is BEAUTIFUL.
Much more than how one looks on the outside, true beauty is found in conquering challenges, showing kindness, and spreading contagious laughter. Beautiful girls are empowered and smart and strong!
BEAUTIFUL breaks barriers by showing girls free to be themselves: splashing in mud, conducting science experiments, and reading books under a flashlight with friends. This book will encourage all girls to embrace who they are and realize their endless potential.
Lola has really really REALLY big hair, much bigger than the other kids at her school. Despite her hair blocking the view of anyone that dares sit behind her and causing her to lose at hide and seek, she sings the praises of her big hair throughout this rhyming picture book. Designed to boost self-esteem and build confidence, this beautifully illustrated book is perfect for any girl or boy who has ever felt a bit self-conscious about their hair and may need a reminder from time to time that it's okay to look different from the other kids at their school.
The Body Image Workbook for Teens: Activities to Help Girls Develop a Healthy Body Image in an Image-Obsessed World
Like most teens, you want to feel good about the way you look. But what happens when the way you look just doesn't feel good enough? Whether it's online, on TV, or in magazines, images of impossibly perfect—and mostly Photoshopped—young women are everywhere. As a result, you may feel an intense pressure to look a certain way. Your friends feel the pressure too, which often creates a secret comparison competition that can make you feel worse
The Boys Body Book: Fifth Edition: Everything You Need to Know for Growing Up!
Things can get rocky during puberty. That's why we made the Boy's Body Book. The updated fifth edition of this #1 bestselling book made just for boys contains everything you need to know about growing up, even the embarrassing stuff; it also includes topical issues like school safety and consent. Author and nurse Kelli Dunham covers everything from body changes to planning for college, giving pre-teen boys the answers they need to prepare for puberty and beyond.
Brontorina knows, deep in her heart, that she is meant to be a ballerina. James Howe's lovable dinosaur is of a size outmatched only by her determination, and has talent outmatched only by her charm. Accompanied by Randy Cecil's beguiling illustrations, here is an irresistible story that proves that no problem is too big when the heart and imagination know no bounds.
Celebrate Your Body (and Its Changes, Too!): The Ultimate Puberty Book for Girls
For many girls, puberty can be an uncertain time. Celebrate Your Body (And Its Changes, Too!) includes everything girls need to know about breasts and bras, their period, hair here and there, feelings and friends, and so much more. This book will guide them as they learn about (and celebrate) their amazing, changing, one-of-a-kind bodies―during puberty and beyond!
"Her body is beautiful—strong, kind and wise. All bodies are lovely no matter their size." Her Body Can is a book of poetic self-love and body positivity declarations for all young girls. Its aim is to encourage our young girls to create a reality for themselves in which they love themselves and their bodies for exactly who and what they are, instead of learning to judge themselves and hate their bodies for what they are not.
Here's How To Deal: The Dance Dilemma (Volume 1)

Meet four friends dealing with everyday challenges of middle school and life. "Here's How to Deal: The Dance Dilemma" is a unique book written by psychologist moms through the perspective of kids themselves. Includes a companion guide to support good choices and social-emotional growth.
I Am Enough


This is a gorgeous, lyrical ode to loving who you are, respecting others, and being kind to one another—from Empire actor and activist Grace Byers and talented newcomer artist Keturah A. Bobo.
This is the perfect gift for mothers and daughters, baby showers, and graduation.
We are all here for a purpose. We are more than enough. We just need to believe it.
High on energy and imagination, this ode to self-esteem encourages kids to appreciate everything about themselves–inside and out. Messy hair? Beaver breath? So what! Here's a little girl who knows what really matters.
"Meet ClaraBelle Blue" is the first book in the ClaraBelle series, and introduces you to a snazzy little preschooler with major moxie – and a hot pink wheelchair! In "Meet ClaraBelle Blue", you see ClaraBelle face the naysayers in her class, and show them all the things she CAN do, and how LIKE THEM she really is, regardless of her challenges. Keep with the series to see what sorts of "adventures" ClaraBelle gets herself into!
Your Body is Awesome: Body Respect for Children

*Silver medal winner in the 'Self-Esteem' category of the Moonbeam Children's Book Awards 2015*
Bodies do all sorts of amazing things, like move around, grow bigger and heal themselves. Bodies also come in all sorts of shapes and sizes and we need to take care of them so that they stay healthy and strong. If we listen to our bodies they tell us exactly what they need.
Step 2: Write A Review Of A Body Positive Book!
This step is completely optional but we'd love it if you wanted to write a review of the book(s) you complete and submit it to [email protected].
As reviews come in for each book, we'll compile them and add your review to the page for the specific book you've completed. Once your review is live, we'll e-mail you and let you know. You'll learn more about yourself and our community by this give and take of thoughts, feelings, and responses to these materials.
Thanks for being part of our book club. Be sure to let us know if you have a favorite body positive book that's not listed and we'll get it up right away.
Happy reading!