There's so much misinformation surrounding Gestational Diabetes pregnancy nutrition when you're plus size.
We're led to believe that we will incur gestational diabetes when, in reality, our risk is under 20%. Our care providers tell us to limit our weight gain but don't provide much pregnancy nutrition advice.
Thankfully there are professionals who don't judge a person's habits or health based on their BMI. People who offer supportive resources and advice!
Pregnancy Nutrition
Lily Nichols is a Registered Dietitian, Certified Diabetes Educator, and author of Real Food For Gestational Diabetes and Real Food For Pregnancy. She joins the Plus Mommy Podcast to talk about how we can rethink Gestational Diabetes and pregnancy nutrition when you're plus size.
Below are some highlights from our conversation, and I encourage you to listen to the full episode below.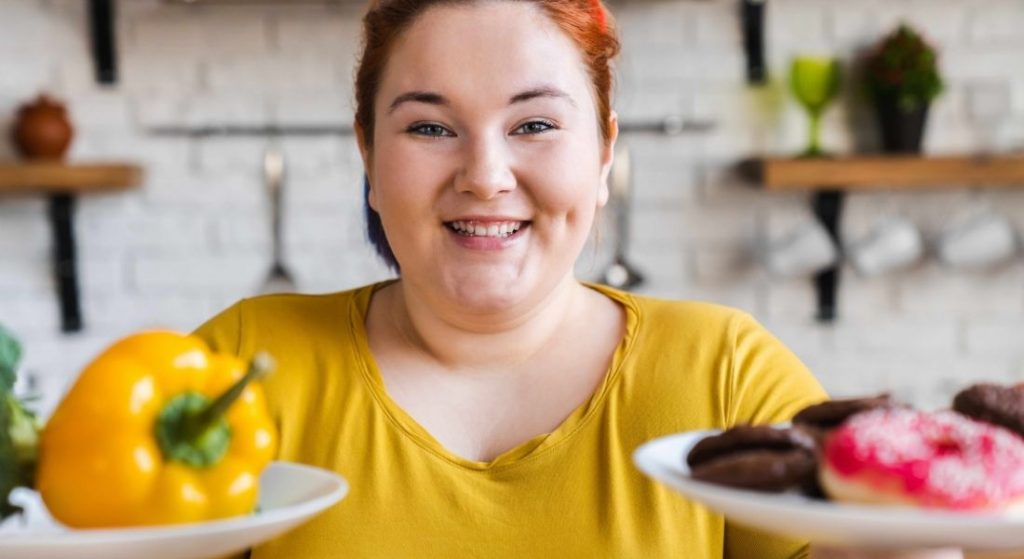 Where do you even start with pregnancy nutrition when you're plus size?
Plus size people are expert dieters, but dieting during pregnancy can be harmful.

So what can plus size women do when they're told to limit weight gain during pregnancy?
Lily recommends focusing on nutrient-dense real foods and mindful eating.
The more real food you eat, the more in tune you'll get with your body's cues.
Foods like eggs (with the yokes), nuts, beans, meat, fish, full-fat dairy products, keep you fuller for longer and keep you going!
As Lily shares during her interview, our body needs far more protein than we've previously been led to believe during pregnancy.
What is real food?
The focus of Lily's work is real food! So I had to ask, what is real food?
Lily talks about how real food is food that isn't processed in a way that removes nutrients. She's not just talking about processed food that comes in a box or bag.
For example, with eggs, if you're throwing out the yoke, you're changing the nutritional value of the food.
Real food is foods that are made with simple ingredients, as close to the way nature intended as possible, and not overly processed.
Even if you have a limited food budget, you can tap into how real food can reduce your odds of developing or help to manage Gestational Diabetes. As well as help you to have a healthy plus size pregnancy.
In her book, Real Food For Gestational Diabetes, Lily teaches people how to focus on the foods that help to lower your blood sugar. That's a great place to start!
What is mindful eating with pregnancy nutrition?
How does someone switch from a diet mentality to mindful eating? And what even is mindful eating?
Lily talks about how mindful eating is paying attention to your body and the signals it sends you around food – hunger, fullness, discomfort, digestive issues, etc.
Pay attention to how you feel while you're eating, but also how you feel within 30 minutes, 1 hour, and 3 hours after eating.
How quickly does your hunger come back?
Do you feel energized or sluggish?
How's your digestion?
Answering those questions will tell you a lot about how your body is reacting to the food you're eating. Then you can make different choices over time.
Listen and honor what your body says. It will take time, but it can change your relationship with food.
How can you find a size-friendly nutritionist?
Working with a nutritionist during pregnancy can be helpful, and if you develop Gestational Diabetes, your provider will most likely ask you to see a nutritionist.
Spend time getting a feel for the style of dieticians and nutritionists via their website and especially social media feeds, Lily suggests.
A lot of nutritionists have a FAQ or a free initial call to ask questions. Be frank about your concerns and needs.
What causes Gestational Diabetes?
Information on Gestational Diabetes is often presented in a very fear-based way. However, Lily discusses how food can play a significant role in helping to maintain healthy blood sugar levels.
The short answer to what causes Gestational Diabetes is pregnancy hormones. Lily goes into great detail of how gestational diabetes occurs and how to keep your blood sugar at a healthy level during pregnancy and beyond during this podcast episode.
It's absolutely fascinating, so listen below! What we learn about nutrition during pregnancy can change our relationship with food and in turn, how we feed our children.
Recording & Show Notes: Plus Mommy Podcast Episode 60
Resources Mentioned On The Show: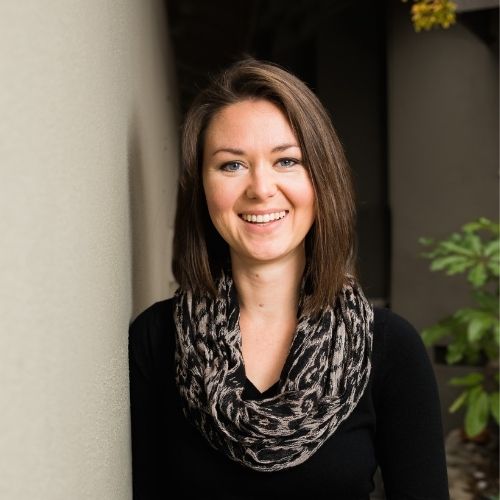 As a registered dietitian/nutritionist and certified diabetes educator, I've devoted my career to researching real food nutrition for pregnancy and gestational diabetes. What I've uncovered is a wide gap between current prenatal guidelines and what's optimal for both mother and baby. I want to close that gap, starting with you.
---
Thank You To Our Sponsor:
This episode is also brought to you by Plus Size Birth! Use coupon code PlusMommy to receive 20% off the My Plus Size Pregnancy Guide that covers everything you could want to know about having a plus size pregnancy.