The TLC reality series Hot & Heavy faces a lot of criticism. However, for Adrianna Harris, being on the show was a positive experience.

Listen in as she talks about her participation on the show and her journey to motherhood during episode 132 of the Plus Mommy Podcast.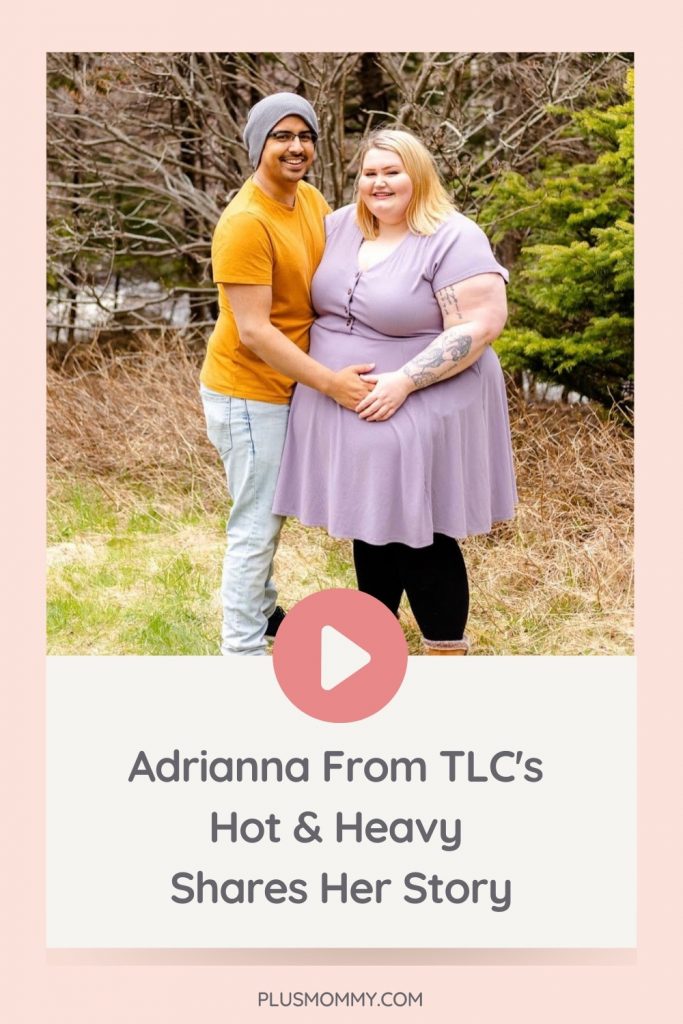 Hot & Heavy
Known for sensationalized shows, TLC often catches a buzz with their sensational shows.

But, have you ever wondered how those who star in reality TV feel about their experience?
Meet Adrianna Harris, one-half of three couples featured on TLC's Hot & Heavy.
The show faced controversy before it even aired, focusing on three mixed-weight couples with plus size women and average-sized men.
For Adrianna and her partner Ricardo, their feature on Hot & Heavy was something they don't look back on with regret.
The experience helped Adrianna come out of her shell and boost her confidence – something Ricardo wanted for his love.
When they originally signed onto the show, her plus size pregnancy and birth story was going to be the focus of their storyline.
Production started after she gave birth, so the storyline shifted to Adrianna facing a former bully.
Adrianna's story stands out as one many plus size women can relate to, and she's extremely likable.
While her pregnancy and birth story didn't make the show, you can listen below to her full story and hear more insights into Hot & Heavy!
Recording & Show Notes: Plus Mommy Podcast Episode 132
Resources Mentioned On The Show:
---
Thank You To Our Sponsor:
This episode is also brought to you by Plus Size Birth! Use coupon code PlusMommy to receive 20% off the My Plus Size Pregnancy Guide that covers everything you could want to know about having a plus size pregnancy.