Victoria Welsby, the founder of Fierce Fatty, shares her story of going from hating her body to standing proud on the TEDx stage dancing in a bikini!
Content warning for disordered eating, abusive relationships, and talk of weight loss.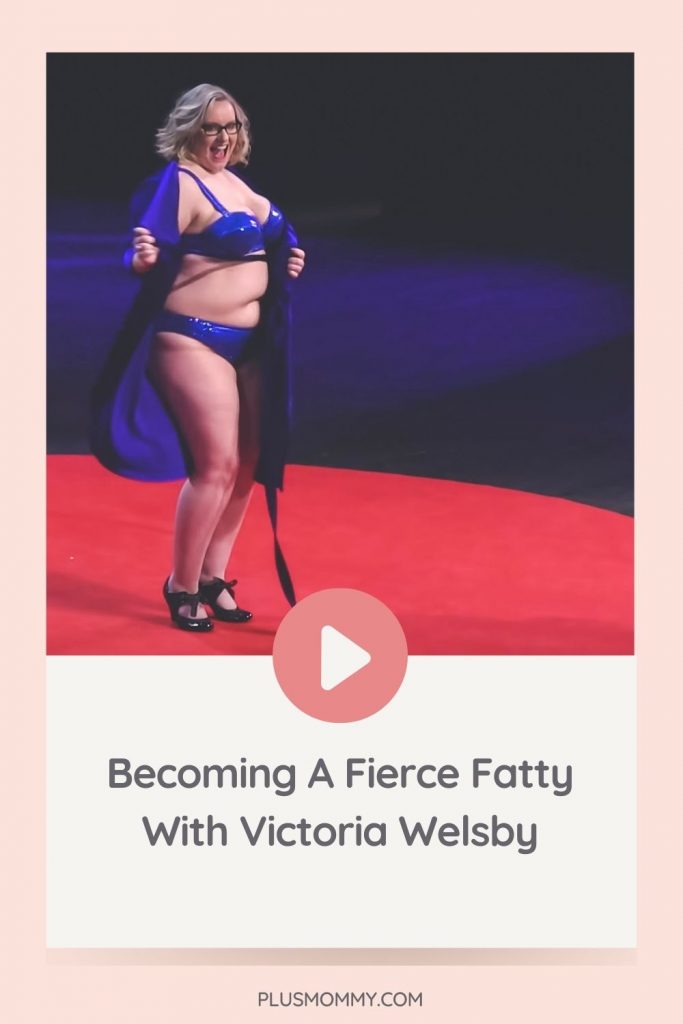 Victoria Welsby
Victoria Welsby grew up in poverty in the UK. Her mother struggled with body image, so Victoria picked up on messages early on that her body wasn't okay.
Food could be scarce at times, and Victoria occasionally felt guilty for eating.
By high school, she decided that she was unattractive, so she had to win people over with her dazzling personality.
By the time she finished school, she was popular but believed she'd never have a boyfriend.
At the age of 17, her mother moved away, and Victoria convinced her that she'd be fine living independently.
And soon, Victoria found herself homeless.
In turn, Victoria felt even more worthless.
To go from bad to worse, Victoria jumped into an abusive relationship with a man who was thirteen years her senior.
For two years, this man controlled her and heavily monitored her food.
Victoria developed an eating disorder.
This relationship ended with her needing to get a restraining order against him, and then she moved away.
Sadly, this didn't end Victoria's story of dating people who treated her poorly.
Years later, she found herself in a relationship she thought was healthy, but later learned he had three other girlfriends at the same time!
After befriending two of these other girlfriends, Victoria realized these women were pretty neat.
Her ex was attracted to fabulous women, so she must be pretty great too!
Victoria realized she had to change how she viewed her body and stop hating herself.
With the support of therapy, Victoria processed through a lot of trauma. Yet, her drive to "fix" her body was stronger than ever.
She still believed she had to lose weight to live a full life.
Until one fateful day, when she happened upon Ragen Chastain's blog Dances with Fat. Victoria read that it's okay to be fat and her eyes opened wide.
Victoria dove head-first into all the fat-positive messages and books she could find.
It changed her life!
Victoria started a blog to share self-love messages and is now a body acceptance coach.
Listen as she shares her full story during episode 130 of the Plus Mommy Podcast, including what it was like presenting in front of 2,600 people on the TEDx stage!
Recording & Show Notes: Plus Mommy Podcast Episode 130
Resources Mentioned On The Show: