Patient advocate Jen McLellan interviews size-friendly OB-GYN Dr. Neel Shah for a needed conversation about weight stigma in maternity care.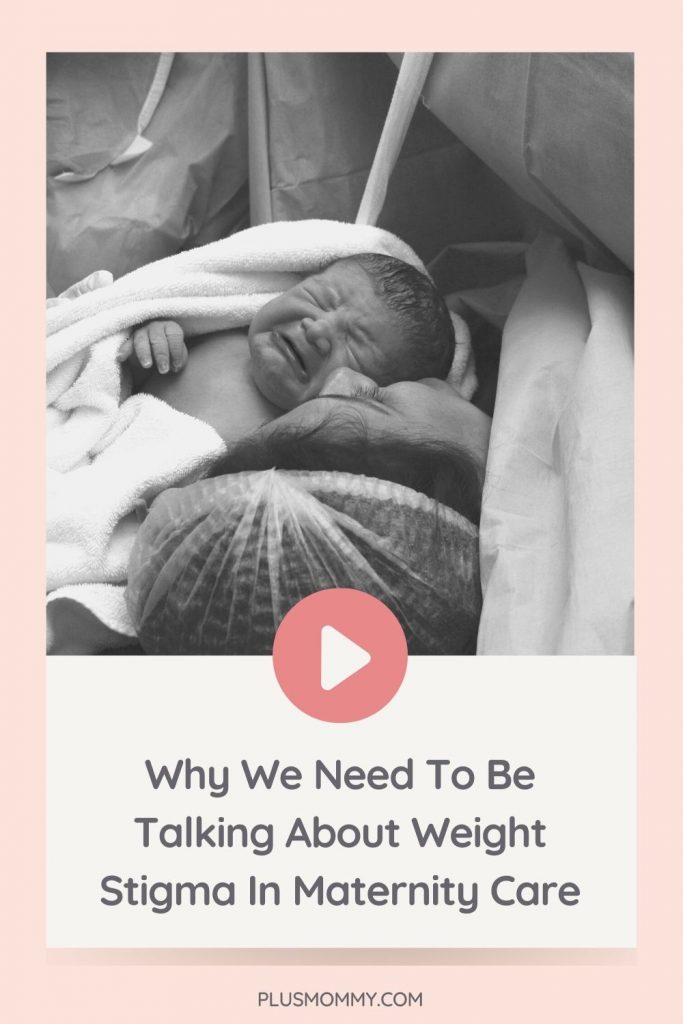 Weight Bias In Maternity Care
Dr. Neel Shah, Assistant Professor of Obstetrics, Gynecology, and Reproductive Biology at Harvard Medical School is committed to improving maternity care.
What is the biggest risk factor for having a c-section?
Cesarean birth rates have increased by 500% in one generation, and people are quick to blame people of size.
Dr. Shah explains, "The biggest risk factor for getting a c-section is not actually your medical risks or your personal preferences. It's which door you walk through – it's which hospital you go to."
It's critical people research their selected medical facility and learn about the c-section rates.
People of size also need to connect with a size-friendly care provider.
However, that's much easier said than done.
Beyond the difficulty of finding someone who is size-inclusive, accessing medical facilities with qualified providers can be extremely difficult in rural areas.
As well as socio-economic barriers for people to even feel as if they have a choice when selecting a care provider, let alone a medical facility.
Add to that, many birth centers and even medical facilities have BMI restrictions.
Does weight stigma in maternity care play a role in the high c-section rate for people of size?
"I believe it to be true. And we should be totally unequivocal about that. I think bias plays a large role."
Dr. Shah is clear that we need to be aware of the increased risks during pregnancy for people of size and provide patients with screening and support to mitigate the risks.
In addition, "Having a high-risk pregnancy does not mean that you'll have a high-risk labor. That is really, really important because labor is what predicts your need for a c-section. There is nothing about having a higher BMI that I'm aware of that says you can't labor normally.
And so much of having a normal delivery depends on having agency having confidence in yourself and then having a care team that shares that confidence and believes in your agency."
What are your thoughts on BMI restrictions for people who go into pregnancy without any pre-existing conditions, so they are overall healthy individuals who have a higher BMI?
Dr. Shah worries about this trend for multiple reasons.
Being turned away from a selected medical facility can be stigmatizing and even traumatic for people.
He also understands there are logistical considerations when supporting people of size. He compares the limitations to those placed on people who desire vaginal birth after cesarean.
"I don't think it's right to be designing a health care system in which you know, because of your BMI, you are told you can't safely give birth at a facility. If that's the case, that facility deserves resources and investment. That community deserves resources and investment – because childbirth is so fundamental."
What has been your journey of realizing your size bias and wanting to support people of size with compassion and dignity?
"By screwing up plenty. I think whether it's been biases around size, race, gender, nationality, other things that we hold as being core to our identity, for me, you know, I'm not the exception.
I'm part of the systems that have failed to adequately care for so many people that have felt marginalized and oppressed by the way the system is now.
And I think mostly, I've had the good fortune of having colleagues like you, who are really powerful advocates, have helped teach me and made me reflect my own biases. As well as patients, and I think when people you know, sort of call you out, it's a gift sometimes, it's an opportunity to reflect."
What would you say to other clinicians and doctors who want to do this work but are struggling with their own internalized biases?
Dr. Shah encourages people to start by being a bit forgiving.
It's essential to address biases, but we also need to hold a system accountable for ensuring that we attend to people's lived experiences and support people in the right ways – from racial disparities to weight biases and beyond!

There's a lot of work to be done to address weight stigma in maternity care.
He feels now's an exciting time when people are starting to have difficult conversations that will lead to needed change from size bias to racial disparities in healthcare!
Should people of size to be labeled high risk based only upon their BMI?
It's becoming more common for people to be labeled high-risk based only on their BMI without any underlying health conditions.
Being classified as high-risk during pregnancy can limit a person's access to the midwifery model of care and even where they can give birth.
Subsequently, more appointments and testing can add a time and financial burden to pregnant people. And all of this oversight sometimes leads to medical interventions that aren't always needed.
In addition, "If we're using somebody's BMI to predict what's likely to happen to them, we have to be very clear about what that prediction is based on.
And if it's based on doing a lot of unnecessary scenarios on people solely because of their BMI, then we're going to predict that people with higher BMI need more c-sections if that makes sense. We do the same thing with race. So we've really messed this up!"
What can a pregnant person of size do to help reduce their risk of having a cesarean birth?
Dr. Shah emphasizes the critical importance of self-advocacy and making sure you're being heard!
If you don't feel like your care provider is listening to you, then take the opportunity to pause and say something like, I know that this is something that you see commonly. But you know, for me, this is how it feels. If you feel scared, tell your care provider.
"80% to 90% of all of the root causes of things that lead to harm in childbirth are fundamentally failures of communication and teamwork. And so in those moments, I can't emphasize this enough where you don't feel heard, doing everything you can to at least make sure you're being heard! And to try to do so in a way that is on the empathy level with the clinician, where you recognize that this may be routine for them, but it's not routine for you."
Listen below as Dr. Shah goes into far more depth with each answer above about weight stigma in maternity care. He also shares the outstanding work he's doing to improve maternity care for people of all sizes!
Recording & Show Notes: Plus Mommy Podcast Episode 133
Resources Mentioned On The Show: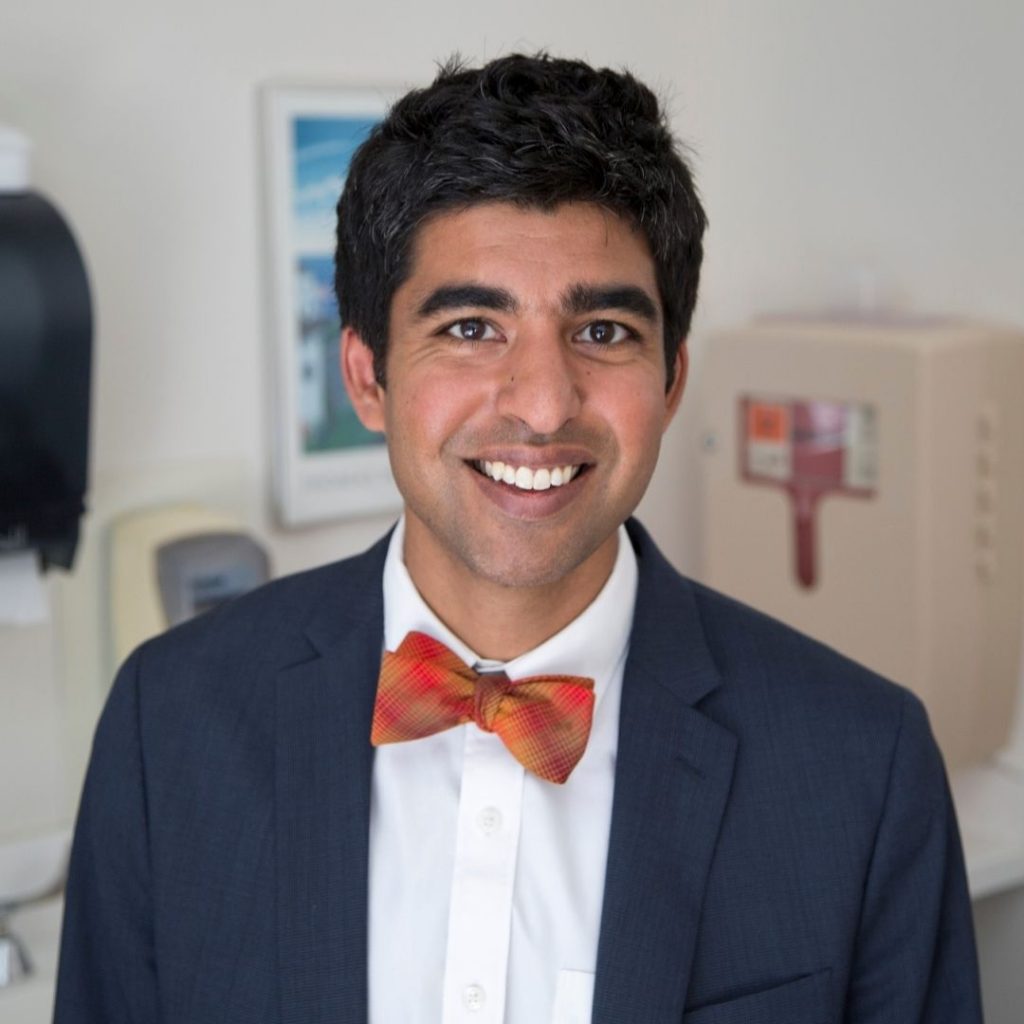 Dr. Neel Shah, MD, MPP, FACOG, is an Assistant Professor of Obstetrics, Gynecology and Reproductive Biology at Harvard Medical School. He is the founding Director of the Delivery Decisions Initiative at Harvard's Ariadne Labs.

His work focuses on partnering with people giving birth to design solutions that enable them to thrive. As an obstetrician-gynecologist at Beth Israel Deaconess Medical Center in Boston, Dr. Shah cares for patients at critical life moments that range from childbirth to primary care to surgery.

As a scientist and social entrepreneur, he is a globally recognized expert in designing solutions that improve health care.
---
Thank You To Our Sponsor:
This episode is also brought to you by Plus Size Birth! Use coupon code PlusMommy to receive 20% off the My Plus Size Pregnancy Guide. The guide covers everything you could want to know about having a plus size pregnancy.