When it comes to babywearing, there's a misconception that plus size babywearing options don't exist. The reality is carrier companies are far more inclusive than most maternity clothing companies. There are babywearing options for people of all sizes!
Babywearing is just one small piece of helping to set yourself up for postpartum. Planning for postpartum success is critical at this time in your life that can feel very isolating.
Laura Brown is a babywearing expert and postpartum doula. She's our special guest during this episode! We talk not only about plus size babywearing but how to set yourself up for the postpartum period.
We laugh about the realities of parenthood and address the real need for more postpartum support in our society.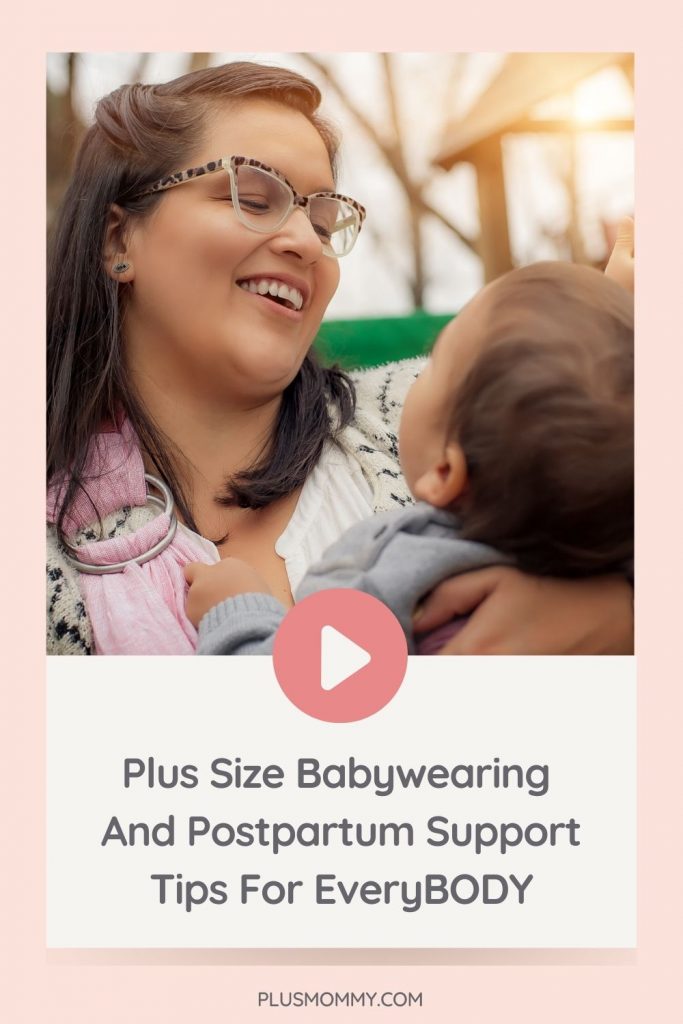 Plus Size Postpartum

Plus Size Babywearing Tips:
There is a carrier of every style for everyBODY!
Here's a recommended list of plus size babywearing options.
Try on carriers by connecting with a local babywearing group.
Postpartum Support Tips:
You don't need to get out in a crowd to get outside. Just simply take a walk outside!
Get out and connect with other parents! Online support groups are great but nothing can replace those in-person experiences.
Plan for postpartum! Make a list of your favorite meals and snacks as well as chores people can do when they come over.
Have a sign on your door asking people not to stay over for too long (unless they are willing to help around the house).
Don't be afraid to ask for what you need!
Recording & Show Notes: Plus Mommy Podcast Episode 7
Resources Mentioned On The Show: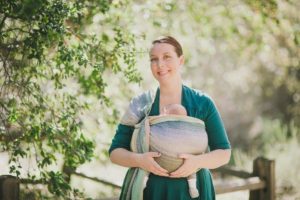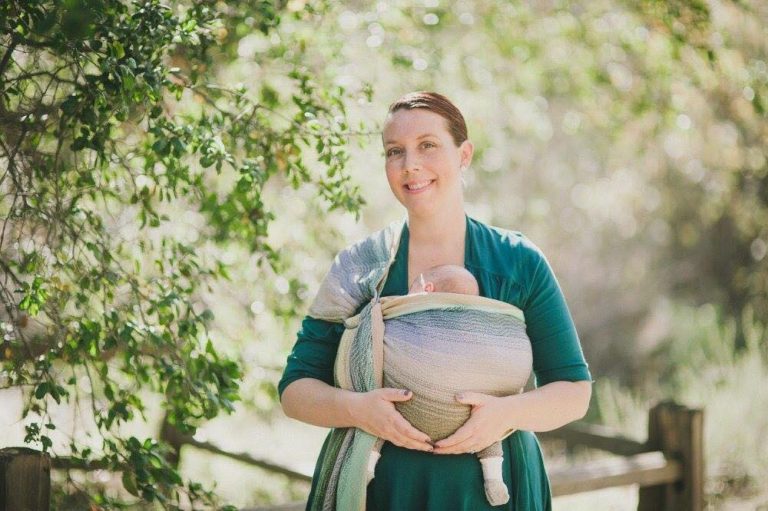 Baby carrying has been a passion for Laura for almost a decade. Since the birth of her first child, she has dedicated herself to providing support and information to parents throughout the birth and postpartum period. In addition to being a babywearing educator, she is also a Full Spectrum Doula, Lactation Educator, and CPST.
Connect with Laura at mamabirdpostpartum.com and via Instagram account, @mamabirdpostpartum
Thank You To Our Sponsor:
This episode was brought to you by Plus Size Birth! Use coupon code Plus Mommy to receive 20% off the My Plus Size Pregnancy Guide that covers everything you could want to know about having a plus size pregnancy.