Kasey's donor egg success journey began unexpectedly at 31, following a premature menopause diagnosis.
Her story is unforgettable, filled with hope, loss, and love. It reinforces the notion that love, not genetics, establishes the foundation of a family.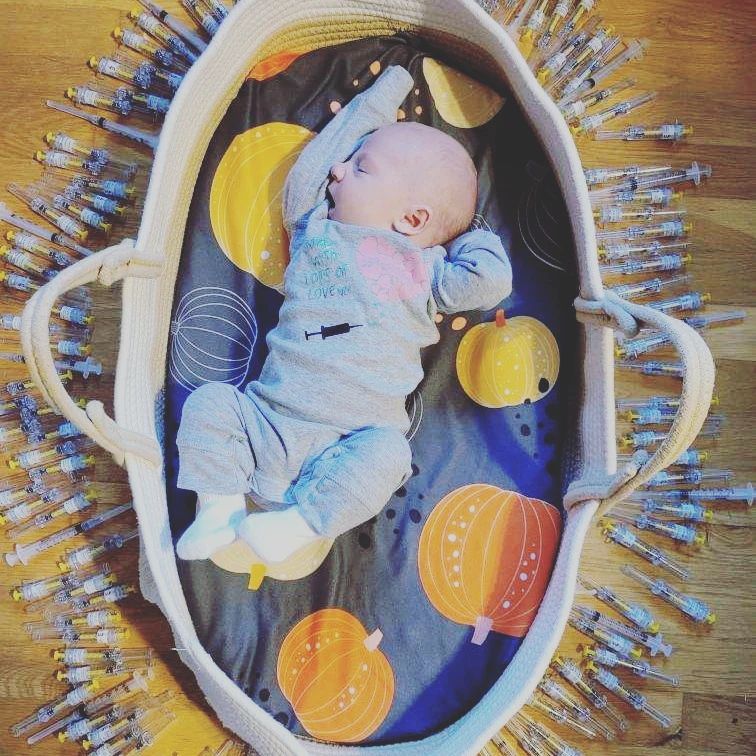 Early Menopause Diagnosis
Kasey's journey to motherhood began with an ectopic pregnancy when she was 17.
Years later, she married her husband, Shawn, and they had their son, Llewyn.
The pandemic struck as they prepared to grow their family, and Kasey fell very ill from COVID. She developed blood clots and had a pulmonary embolism, which required surgical intervention, bringing her frighteningly close to losing her life.
Once she recovered, Kasey wanted to start trying to conceive, but her period hadn't returned. Her care provider, who she loved from her previous pregnancy, ordered blood work. And the results were shocking.
At the age of only 31, Kasey was in early menopause.
Her doctor told her she needed to connect with a fertility specialist immediately. However, fertility specialists didn't want to work with her due to her recent pulmonary embolisms and elevated BMI.
But Kasey kept pushing forward, knowing if she wanted to grow her family, she needed to get support soon. Thankfully she connected with a new doctor who directed her to a great care team, including fertility support.
Donor Egg Success Story
While seeing her new fertility specialist, Kasey got the tough news that IVF with egg retrieval might not be the safest route for her due to her history of blood clots. This is mainly because egg retrieval means being filled with many hormones, which, unfortunately, heightens the risk of more blood clots.
Kasey was devastated.
Shawn was a great support system as they processed many emotions. Then someone mentioned getting an egg donor, and after much consideration, they began their donor egg success journey.
Selecting an egg donor was one of the most challenging steps, as Kasey wanted her child to look like her. It was challenging to find tall donors and impossible to find someone who was plus size due to BMI restrictions for donors.
However, after a lot of searching, they found their perfect match. And remarkably, Kasey's first transfer worked.
She became pregnant with their daughter on her first try with IVF; they were finally a family of four!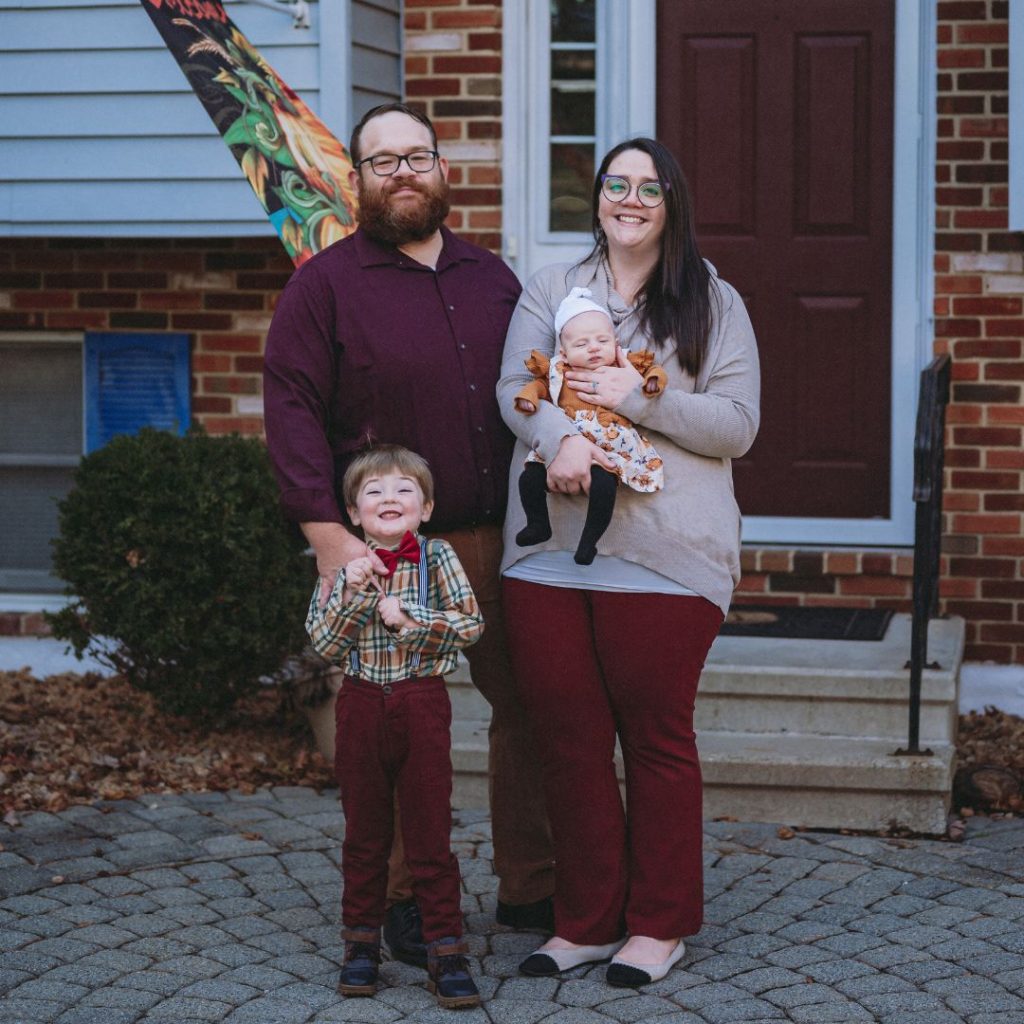 Below is Kasey's story, shared in her own words during episode 206 of the Plus Mommy Podcast. As you'll hear during this episode, taking boudoir maternity photos helped Kasey embrace her body and pregnancy. Her photos are gorgeous, and she shares some of her favorites below.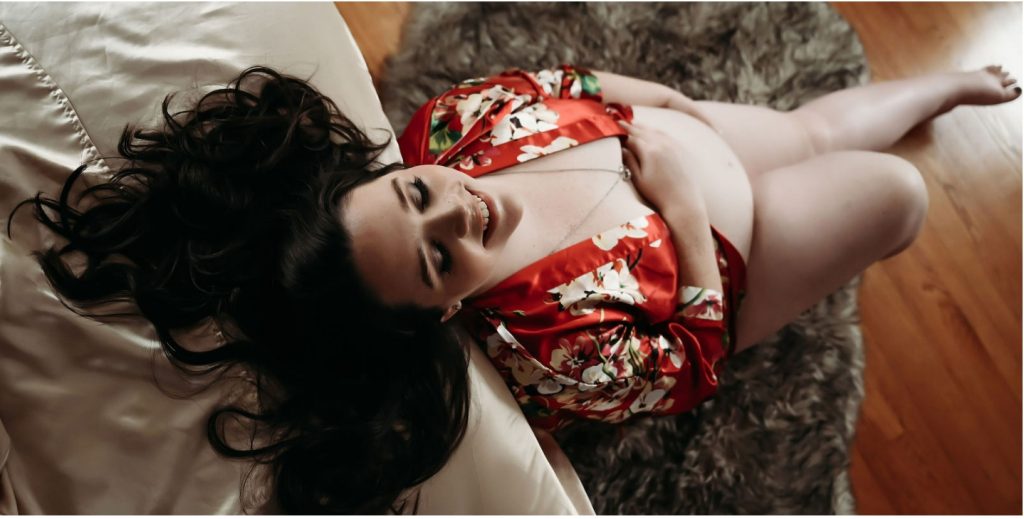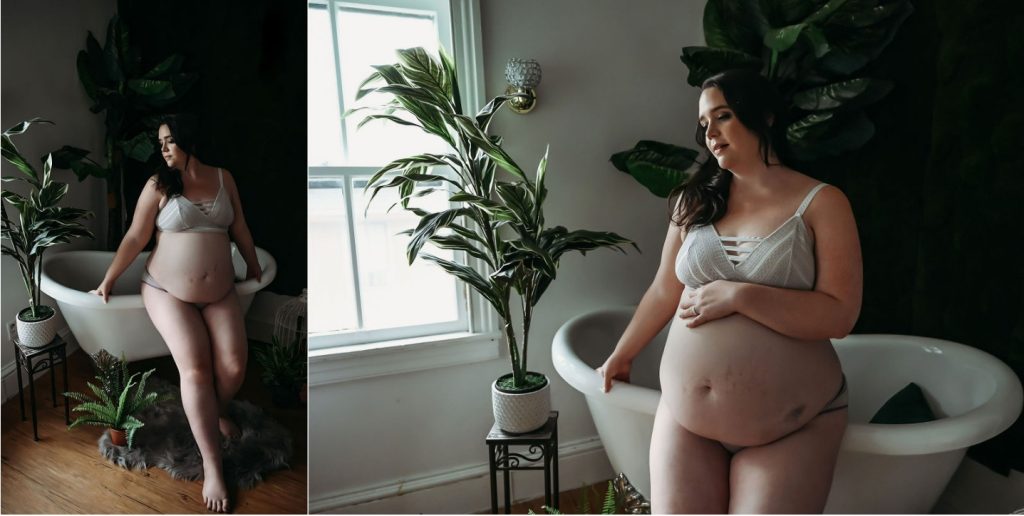 Recording & Show Notes: Plus Mommy Podcast Episode 206
Transcript happily provided upon request.
Resources Mentioned On The Show
Thank you to our sponsor:

Our friends at Aeroflow Breastpumps are the sponsor of this week's episode. Aeroflow Breastpumps is our go-to partner in ensuring moms get top-notch breast pumps, milk storage bags, breastfeeding prep courses, and more for little to no cost through insurance.
They have a fantastic range of highly-rated breast pumps from brands like Medela, Spectra, and Motif. All you need to do is complete a straightforward insurance eligibility form, and they'll take care of the rest. Easy, peasy!
Hop over to aeroflowbreastpumps.com/plussizebirth and see why over 1 million families have chosen Aeroflow Breastpumps to cover their pump through insurance.