Size-friendly lactation consultant Ana Hill, IBCLC, shares her insights on supporting plus size parents preparing to breastfeed/chestfeed. She believes in the importance of meeting people where they are at and validating their choices.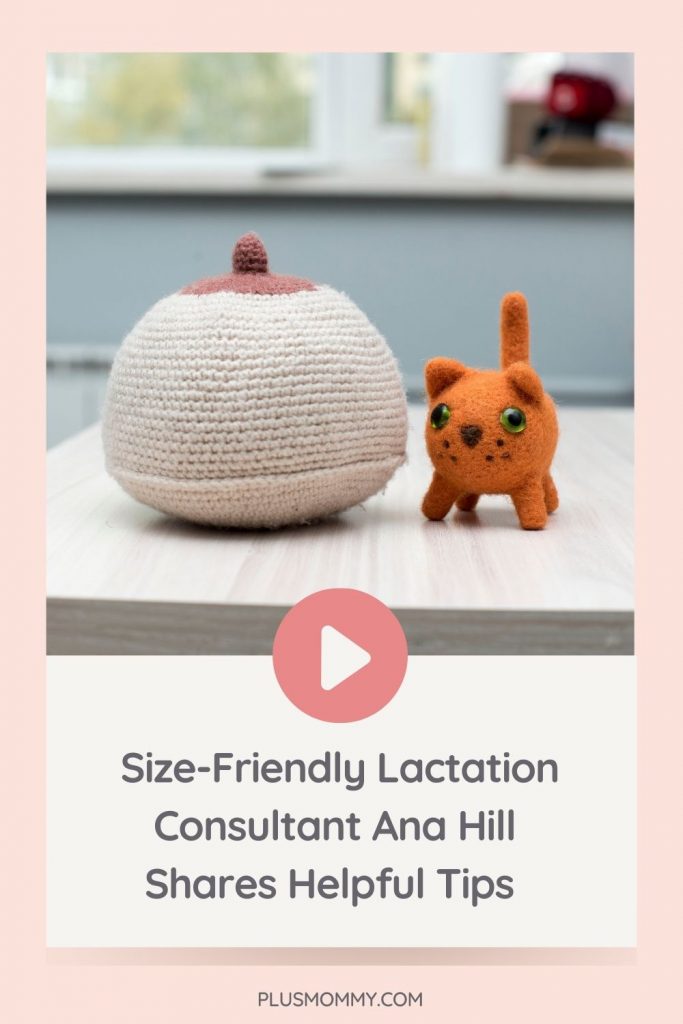 Tip From A Size-Friendly Lactation Consultant
Ana Hill is an International Board Certified Lactation Consultant (IBCLC) with a background in birth. Since 2012, she has served families in Southeast Denver, Colorado, and online as an IBCLC. Ana is also a skilled doula trainer and educator.
Preparing To Breastfeed
Studies show one critical thing to support lactation is to take a class.
Becoming educated allows you to prepare for what you might need along your bodyfeeding journey. An example is how much privacy you may want while feeding your baby.
Speaking of privacy, consider wearing layers while nursing. Having a tank top under a shirt means you don't need to worry about exposing your belly.
You can also get some privacy while nursing your baby in a carrier. Thankfully there are many plus size babywearing carriers and wraps available.
If possible, work with a doula! They will support you and help connect you with size-friendly birth and lactation providers.
Consider reaching out to an IBCLC during pregnancy for a prenatal appointment to create a plan for success. This support is especially encouraged for parents with PCOS, gestational diabetes, planning for cesarean birth, or people who have struggled with breastfeeding in the past.
How Birth Impacts Breastfeeding
One of the biggest things we don't talk about is the impact of IV fluids on breastfeeding.
Fluids tend to delay milk production, and people should be aware that this can occur. There is a study that looks at delayed milk production for plus size people. Ana questions how many people in the study had interventions and IV fluids.
In Ana's experience, she sees a delay in milk production for people of all sizes when there are IV fluids.
Breastfeeding Tips
Ana emphasizes the importance of seeking help as early as possible with someone trained in lactation.
When it comes to feeding positions, you don't need to sit up when nursing. Instead, lean back (45-degree angle or further back) and use pillows to help to make your body more comfortable. By doing so, your baby uses their natural feeding reflexes, and you'll likely be more comfortable.
It can also be helpful to roll up a small hand towel to tuck under your breast to lift it.
Being able to relax is key!
You'll also want to set yourself up for pumping by ensuring the flange is the correct size and selecting a pump that will meet your needs.
There's a lot of misinformation and societal beliefs about larger bodies. As Ana points out, when people are busy doubting themselves, it can impact their feeding journey. She encourages people to hold onto the idea that their bodies are amazing just the way they are today!
Tips For Birth Professionals
For birth professionals who support plus size parents, it's so important to affirm people's bodies!
Don't delay a referral to an IBCLC if your client is struggling with bodyfeeding. We all need to stay in our wheelhouse and know our area of expertise. And when referrals are needed, make sure you're recommending someone who is size-friendly.
For doulas, if your client has a complicated birth, be sure to refer out to an IBCLC early on if any lactation issues arise.
It's important to understand the unique benefits and different levels of expertise of breastfeeding peer counselors, lactation educators, and IBCLCs.
Listen below as Ana shares even more bodyfeeding tips for families and birth professionals.
Recording & Show Notes: Plus Mommy Podcast Episode 154
Resources Mentioned On The Show: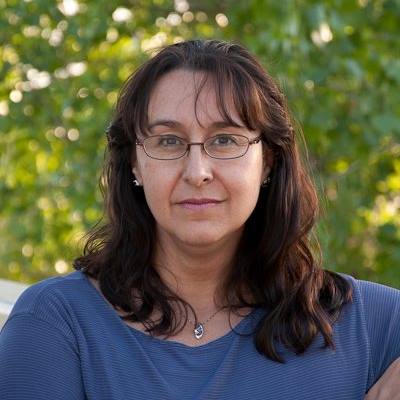 Over the years I began specializing in breastfeeding and completed my international board certification (IBCLC) in 2012. I love my work as a lactation consultant, and feel so blessed to do it. I am committed to providing respectful care for all individuals and families seeking lactation support within my scope of practice and professional ability.