Christina Wells, season 13 America's Got Talent Semifinalist, finds freedom in fashion with her DIY plus size clothes and designs.
She shares her sewing knowledge, hoping to inspire others to pick up a needle and thread.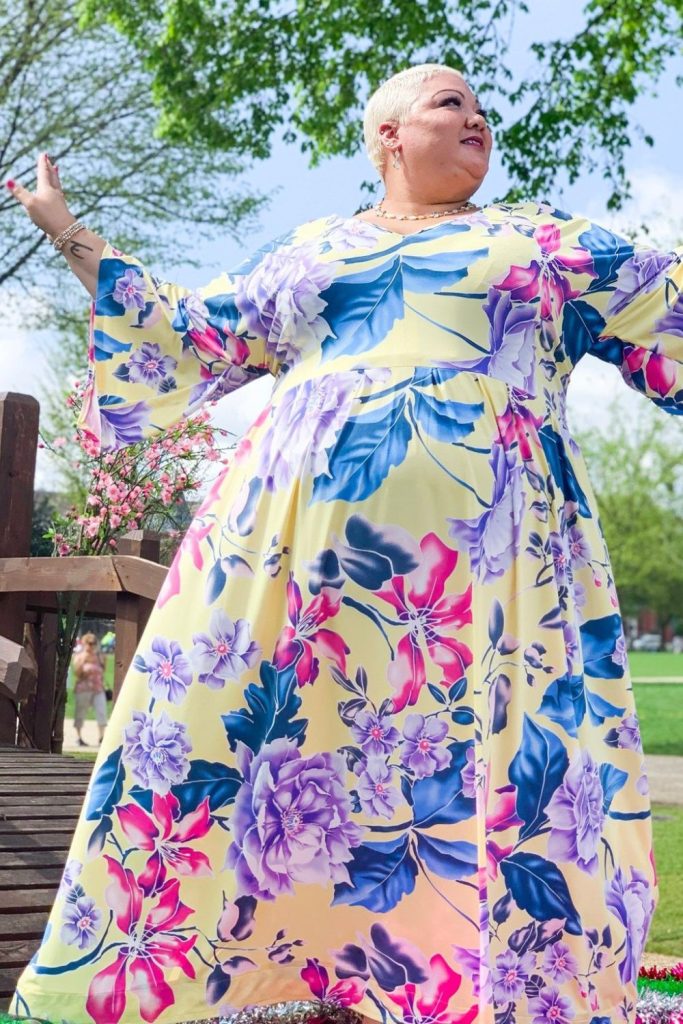 As a plus size woman, Christina struggled to find clothes that fit her body and embraced her style.
In 2013, a friend invited her on a memorable trip and offered to pick up most of the tab, but Christina didn't have a dress to wear.
Money was tight, so this was the first time she attempted to sew. And while it wasn't perfect, it was a dress she was proud to wear.
This experience unlocked something within Christina. By crafting DIY plus size clothes, she found great freedom in designing clothes that fit her body beautifully and allowed for self-expression.
And now she's encouraging others to find the same freedom!
How To Make Plus Size Clothes
From daily wear to gowns worn while performing in front of thousands, Christina loves not having any limits placed on her style. So, frustrated with patterns designed only for hourglass-shaped bodies, Christina is taking a new approach by developing patterns for bodies of various shapes and sizes.
Her helpful tutorials also teach people of all sizes how to make their own clothes.
From how to read a sewing tape to hand-sewing for beginners, Christina's tutorials are easy to follow and highly entertaining.
She makes sewing accessible for even those who never imagined tailoring their clothes.
Best Fabric for Making Plus Size Clothes
Knits commonly come in a two-way stretch, which means the fabric stretches from left to right. Christina recommends four-way stretch fabric for plus size folks looking to make their clothes.
Ready to learn so much more? Listen to Christian's interview during this episode of our show.
Recording & Show Notes: Plus Mommy Podcast Episode 180
Transcript happily provided upon request.
Resources Mentioned On The Show: