In 2019, frustrated with the limited time allotted to provide patient-centered care, Dr. Christine Sterling, a board-certified OBGYN, left her practice.
She set out to develop educational resources and community support online with Sterling Parents.
Dr. Christine Sterling joins the Plus Mommy Podcast to discuss how the healthcare system fails patients and providers. She shares tips on how to advocate for yourself and addresses fat-phobia in the medical community.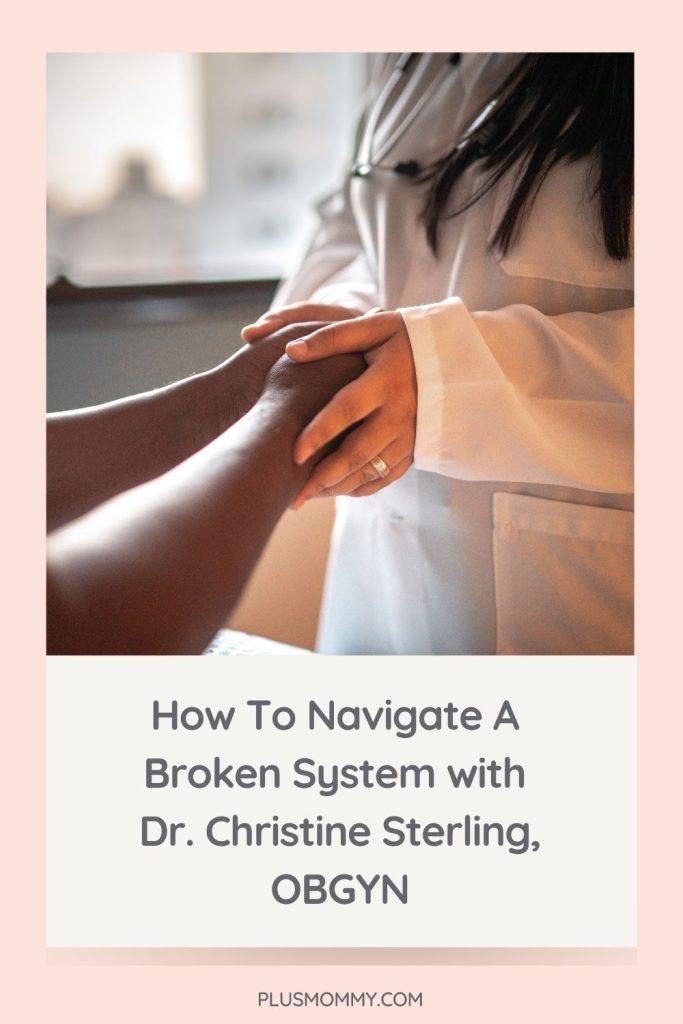 Dr. Sterling attended the University of Southern California for medical school. Her school was progressive with a big emphasis on serving the underserved.
When she graduated in 2012, full of enthusiasm for medicine, she was unprepared to enter a toxic and hierarchical culture where many seasoned physicians spread fat-phobic messages.
As Dr. Sterling shares, "It's just human nature that you kind of, even if you initially have a resistance to some of these messages, because you've gotten proper education and training in your medical school if you are repeatedly exposed to these things, it can change how you see it."
With that said, there are many care providers like Dr. Sterling who want to be size-inclusive. And when she looks at how the medical system often makes patients of size feel unheard and just told to lose weight, she points to the clock.
During doctor visits, providers don't have enough time to explain things thoroughly.
"I have a fundamental belief that most providers really care. They just do not have enough time to actually sit down and explain why someone's weight may impact something like intrauterine menstrual spotting, right?"
And without enough time to provide patient-centered care and explain things thoroughly, there also isn't enough time to build trust.
Dr. Sterling also addresses how we need to dismantle the patient/provider power dynamic. She shares, "A lot of medicine tries to kind of scare people into action. Rather than empower people with more grounded knowledge."
Dr. Sterling believes that often those providers who take a "tough-love" approach with their patients are also the ones who go home thinking about how that person is doing. Doctors are humans, and a lot of their reactions can come from the trauma they've experienced. And maternity care is particularly full of trauma.
When people feel shamed by their providers, Dr. Serling encourages patients to speak up and be vulnerable whenever possible. And while it might not always be easy, it can be a powerful tool to feel seen and heard.
Listen as Dr. Christine Sterling dives deep into this conversation and shares helpful tips to navigate the healthcare system.
Recording & Show Notes: Plus Mommy Podcast Episode 162
Transcript happily provided upon request.
Resources Mentioned On The Show: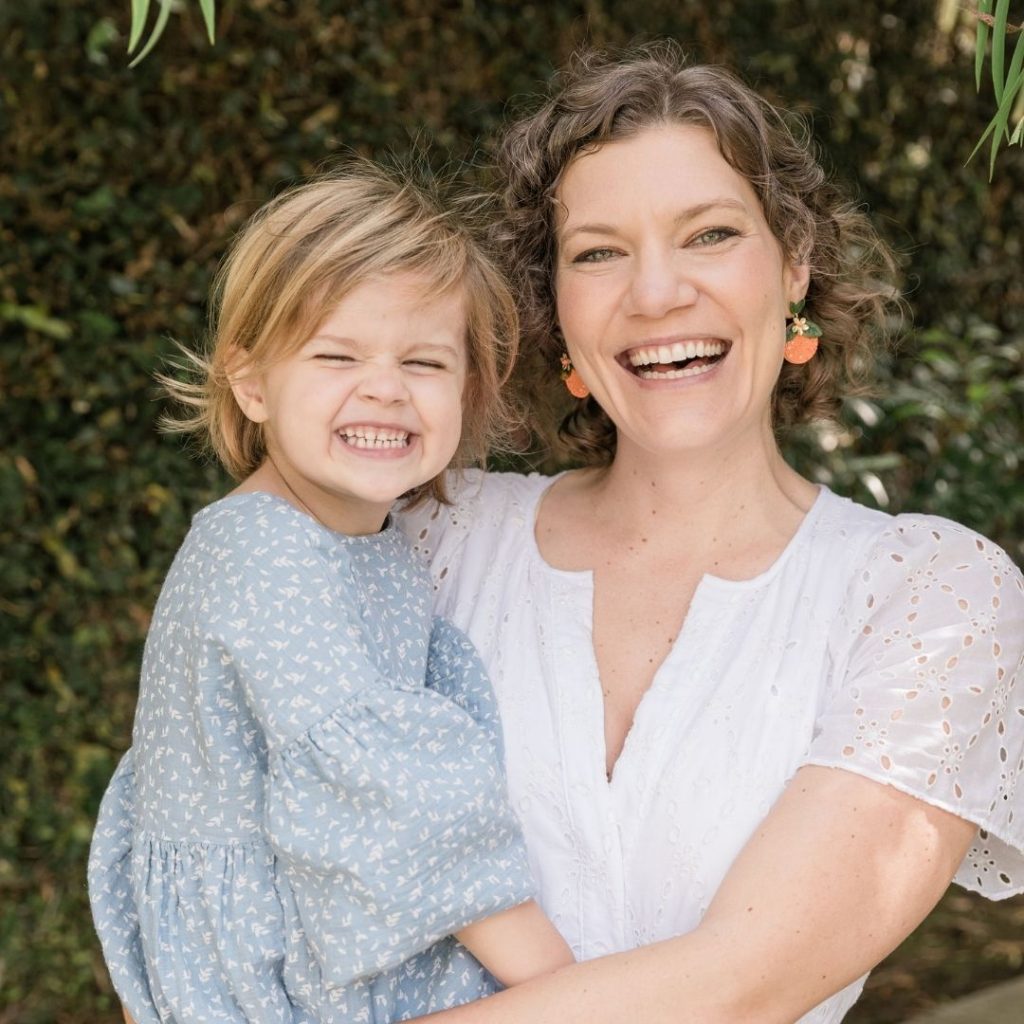 Dr. Christine Sterling is a board-certified ObGyn and founder of Sterling Parents, a membership that provides the heartfelt support, expert advice, and timeless wisdom people deserve as they move through trying to conceive, pregnancy and postpartum.

Frustrated with the short 10 minute visits allotted for prenatal and postpartum appointments, Dr. Sterling left her medical practice in 2019 to bring her expertise and passion for supporting people before, during, and after pregnancy to the online space. These days you can find Dr. Sterling educating her Instagram audience about pregnancy, making funny reels, chatting with members of Sterling Parents over Zoom, and chasing after her vivacious kiddos and they attempt to injure themselves. To learn more about Dr. Sterling and her unique approach to supporting people through the reproductive journey, follow her on Instagram.