During this Plus Size Babywearing Q&A, we'll talk about all things babywearing when you're plus size! Our special guest is Cortney Baca, Executive Director of Babywearing New Mexico.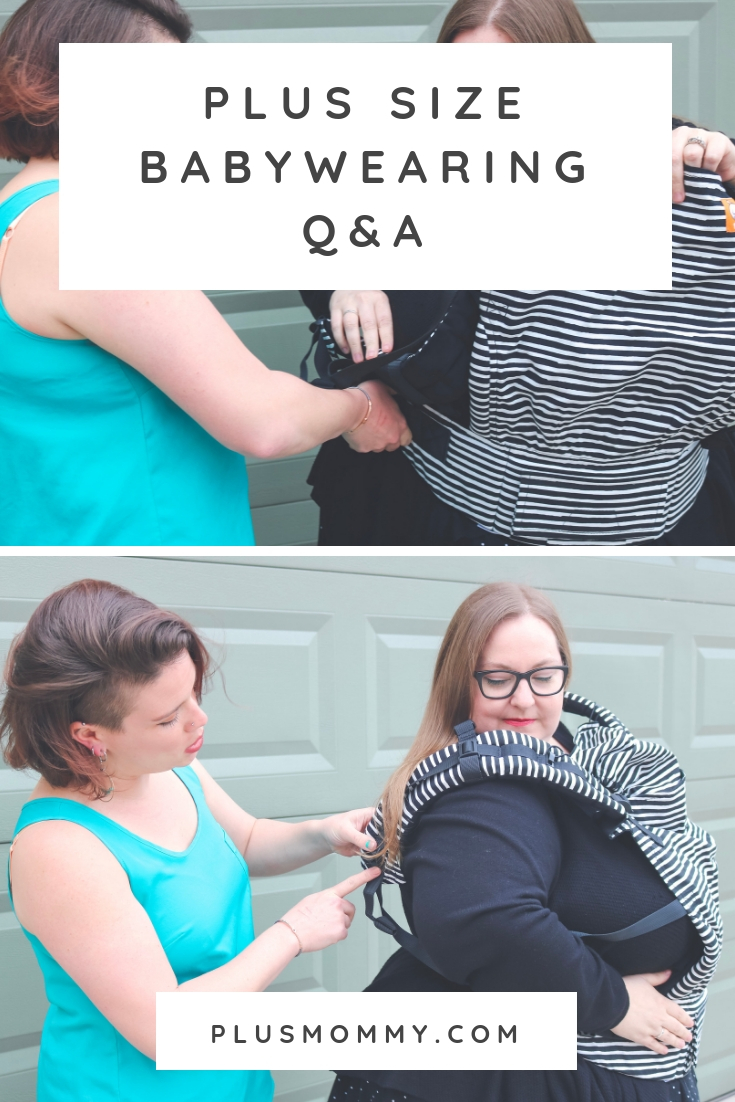 As Cortney shares, the perfect carrier is the one that fits you best! One carrier might be your best friend's favorite but not work for you. It's ideal to try different styles of carriers until you find the one that's perfect for you.
Thankfully more and more brands are size-friendly!
Here's a resource where you can see all of our recommended carriers for plus size babywearing. Below are some examples for you to see plus size moms wearing different carriers.
Soft Structured Carrier/Buckle Carrier
Ring Sling
Wrap
Meh Dai
During episode 47 of the Plus Mommy Podcast, we cover all things plus size babywearing, talk about babywearing for babies with special needs, and the importance of accessibility to aesthetics. If you've ever been interested in babywearing, you're going to love this episode!
Recording & Show Notes: Plus Mommy Podcast Episode 47
Be sure to subscribe to the show on iTunes, Google Play, Spotify, Stitcher, or iHeart Radio. I'd be incredibly thankful if you took the time to leave a review. Follow Plus Mommy via your favorite social media outlet (Instagram, Facebook, Pinterest, and Twitter). Thanks for being part of this community!
Resources Mentioned On The Show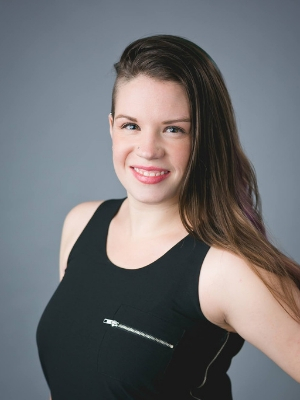 I started working as a doula in 2012, and shortly after that, worked in a retail store which sold baby carriers, among other things. While on staff there, a co-worker encouraged me to take the Center for Babywearing Studies introductory educator's course. I did and found a wealth of knowledge and a new sense of purpose that could go hand in hand with my doula work.
I enjoyed integrating babywearing group classes and private consultations into my work on the East Coast, but when the time came to move, I dreamed of my home state of New Mexico. I was ready to take my babywearing education career and make it something more. Noticing a strong babywearing community, but a lack of network between spread out groups, as well as gaps in accessibility and resource on many levels, I wanted to create a collaborative, culturally mindful, and fluid space, full of flexibility and growth together. The idea grew into a formal organization in 2015 and since then has grown and evolved and I cannot wait to see where we go from here.
Thank You To Our Sponsor:
This episode was brought to you by Plus Size Birth! Use coupon code Plus Mommy to receive 20% off the My Plus Size Pregnancy Guide that covers everything you could want to know about having a plus size pregnancy.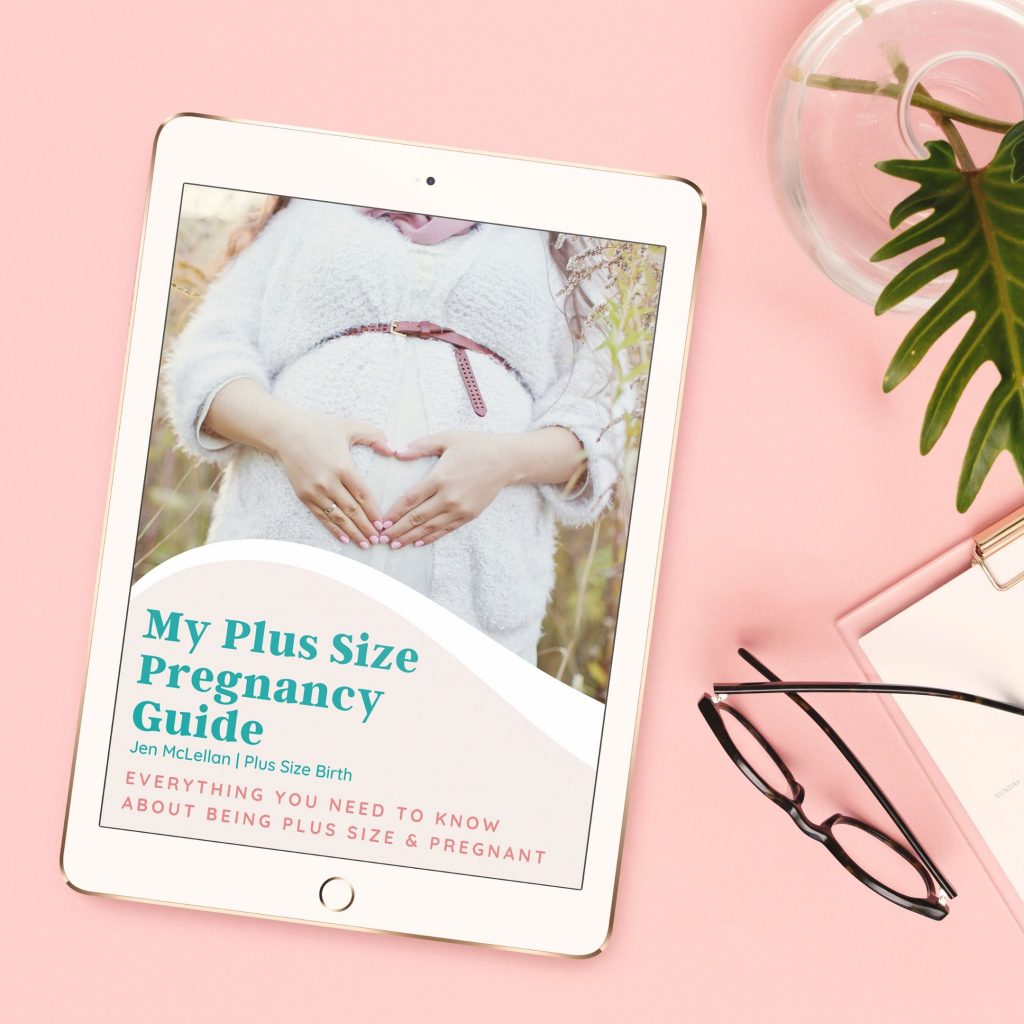 10 Steps To Body Love
Subscribe to our weekly newsletter to know when podcast episodes drop. You'll get our 10 Steps to Body Love as a special gift!