Plus size fashion designer Jen Wilder has a passion for fashion but helping people feel amazing in their body at every size.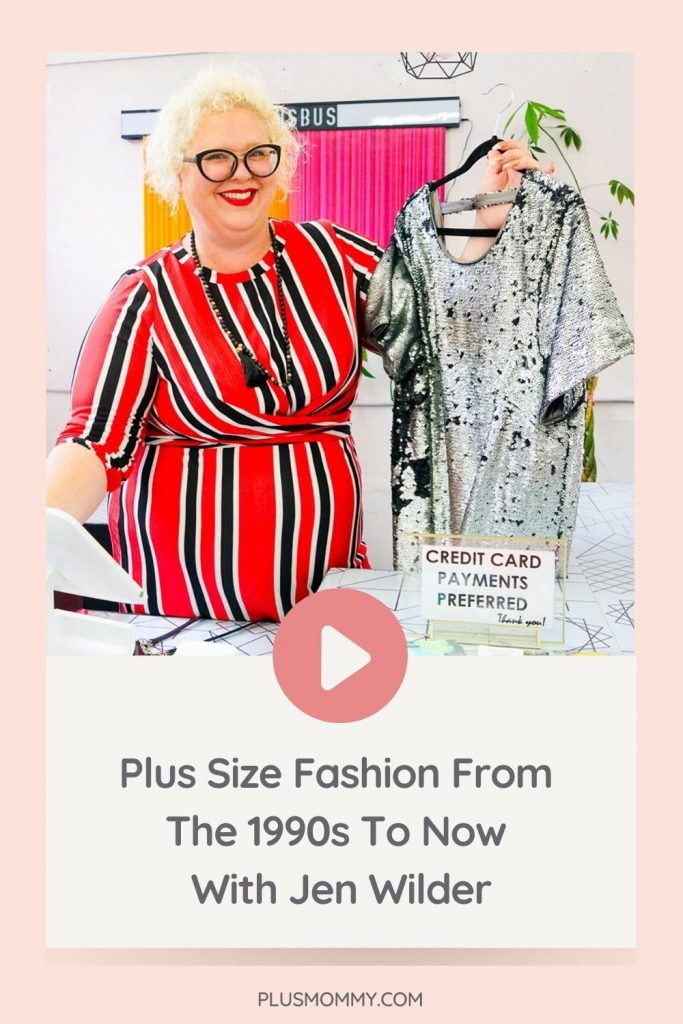 Jen Wilder's journey to becoming a plus size fashion designer started when she got a sewing machine at the age of 14.
In the 1990s, it was nearly impossible to find plus size age-appropriate clothing unless you were in your 40's. So Jen made her own!
As Jen shares, "Back then it wasn't even called plus size. It was just like the unspoken area of the store."
Jen used fashion to express herself! She bought vintage and men's clothing items and got creative behind her sewing machine.
In 2001 Torrid launch and Jen started to see a small shift in plus size clothing options.
As technology advanced with blogs and social media, the frustrations of plus size people became amplified, and the fashion industry finally acknowledged the lack of options.
Jen has come a very long way from the 14-year-old behind her sewing machine, but her drive for self-expression through fashion is everpresent!
Today Jen has her own clothing line and is the co-owner of The Plus Bus plus size boutique in LA. She joins the Plus Mommy Podcast to share her journey from making her own clothes as a teen to designing the cloud leotards for the backup dancers who performed Lizzo's unforgettable VMA performance.
Recording & Show Notes: Plus Mommy Podcast Episode 73
Be sure to subscribe to the show on iTunes, Google Play, Spotify, Stitcher, or iHeart Radio. I'd be incredibly thankful if you took the time to leave a review. Follow Plus Mommy via your favorite social media outlet (Instagram, Facebook, Pinterest, and Twitter). Thanks for being part of this community!
Resources Mentioned On The Show: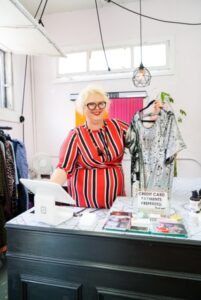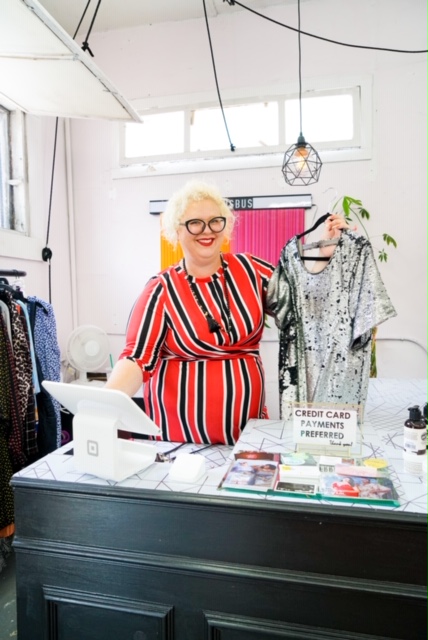 "A plus size fashionista with a persistent streak" is how the LA Weekly described me. This was in the People Issue for 2018. I was chosen alongside Jeff Goldblum (!) as a person doing important work in the community.
My passion is plus size fashion and centering fat bodies in the eye of commercial beauty. I have been designing and manufacturing in the LA area for over 15 years. I've designed for such brands as Bebe, BCBG, Guess, Nasty Gal, Arden B and Torrid.
I'm an innovator and a creative powerhouse with many irons in the fire. Currently I co-own a plus size clothing boutique called The Plus Bus, I run a design and product development firm wildestwilder.com where I help indie designers produce and manufacture ethical fashion lines in Los Angeles. April 2019 will see the release of my own line of Caftans ur2much.com, more sophomore entrance into the plus size fashion scene coming after my athletic and club line Cult of California which I launched in 2012.
I'm a woman on a mission to bring real art and advancement to the fashion scene by instilling sustainable products with purpose and preaching inclusivity in sizing, representation and accessibility.
Thank You To Our Sponsors:
Leading Lady
With over 100 size combinations, signature comfort, and supportive features, Leading Lady has you covered. They also have plus size nursing bras! Go to Leadinglady.com today to find your perfect fit.
The Preschool Box
The Preschool Box is an educational subscription box designed to teach important reading and math concepts. Each month receive a box packed full of fun, ready to use educational crafts and activities that make learning exciting and engaging! Learn more at thepreschoolbox.com and use coupon code Plusmommy5 to get $5 off your first box.