From bumps to bellies, we talk about it all – and we're doing just that during this ask me anything episode of the podcast with host Jen McLellan.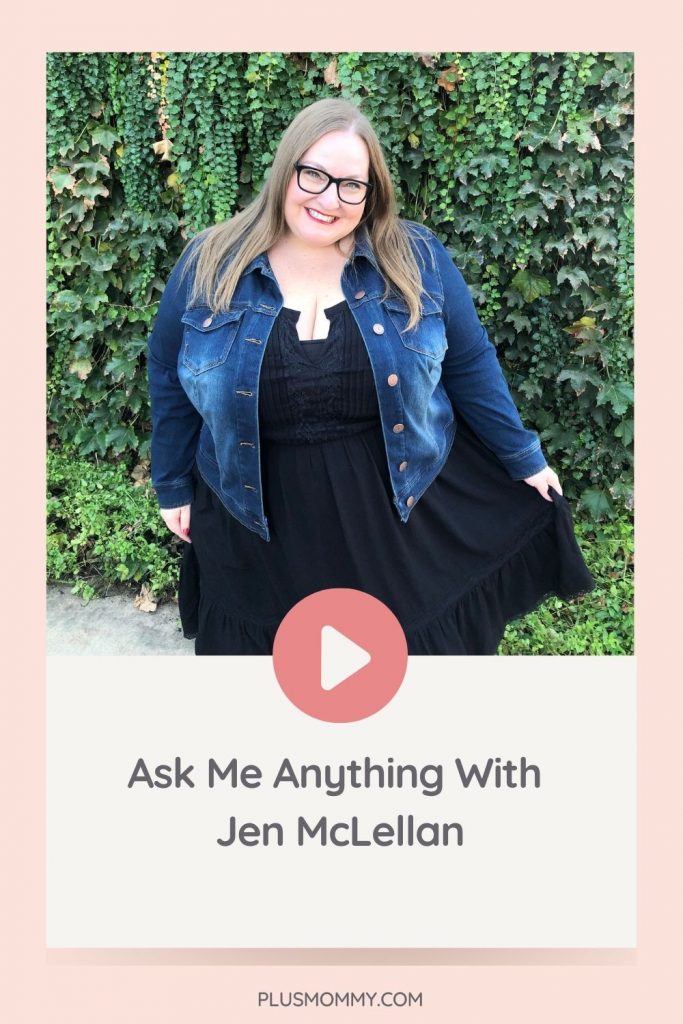 Plus Size Mom Podcast Episode – Ask Me Anything With Jen McLellan
(Plus Mommy Podcast episode 80 was a replay of The Plus Size Girl's Guide To Setting Healthy Boundaries.)
Recording & Show Notes: Plus Mommy Podcast Episode 81
Thanks for listening to this Ask Me Anything With Jen McLellan episode! Please rate and review the show via your favorite podcast app – it truly makes a difference and means a lot. If you're a big fan, be sure to tag us on Instagram stories @plusmommy while you're listening to the show for a chance to be featured.
Resources Mentioned On The Show:
Shout out to Pechanga for making my 40th birthday extra special!
If you're looking for books on body image for you or your kids, check out our body-positive book list.