Lorrie shares her plus size pregnancy with triplets journey! From spending four years trying to conceive to navigating pregnancy while in recovery from an eating disorder – this is a story, you won't soon forget.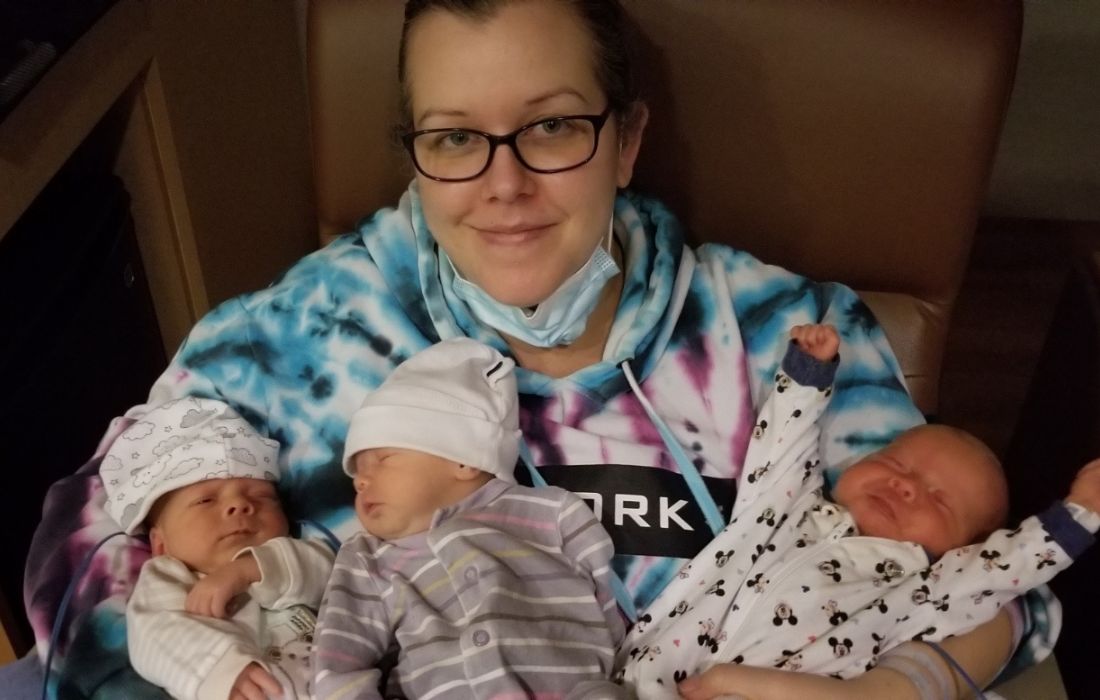 Plus Size Pregnancy With Triplets
My name is Lorrie (she/her), and I'm a social worker and artist living in Kelowna, BC.
I met my spouse 11 years ago on eHarmony after a bad breakup.
Over the past four years, we struggled to get pregnant, underwent fertility treatment, and navigated the adoption process.
After a long struggle with intrauterine insemination (IUI), we were surprised to find out I was finally pregnant!
Even more surprising: our first ultrasound showed twins!
In a frightening turn of events, three weeks later, I was rushed to the ER due to heaving bleeding. That day, we finally found out: we were having triplets!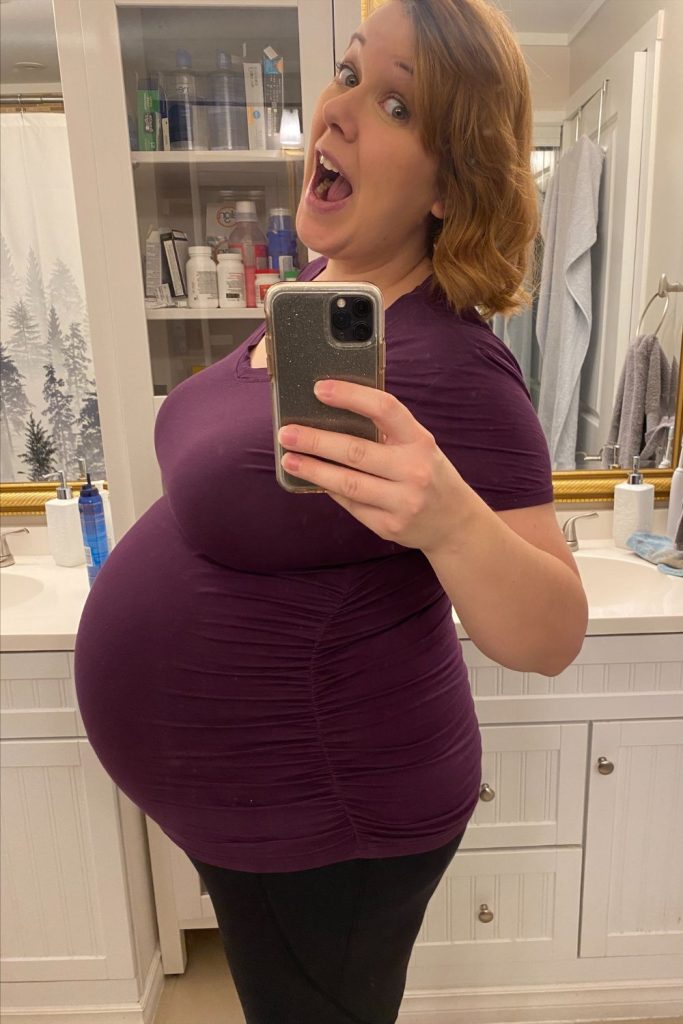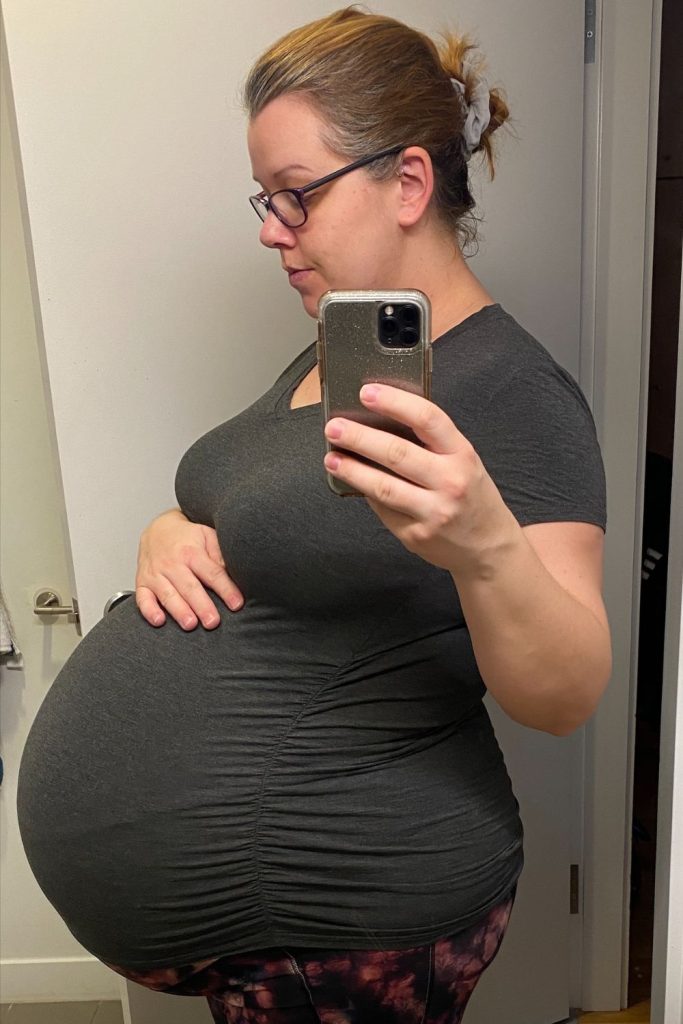 As a woman in a larger body with a history of eating disorders, navigating the medical system was incredibly difficult throughout the entirety of my high-risk pregnancy.
Being in this position pushed me to advocate for myself more than ever before, and I was able to make it to the other side with our three beautiful and healthy babies.
The biggest thing for moms having a plus size pregnancy with triples is to breathe.
Take everything day by day, especially if your babies are in the NICU.
Sometimes they'll have a bad day, and you'll be worried about them. But when you look back over their stay, you see how they're doing really well.
And utilize what you can to try and help yourself out because it's very hard on your own. So you're going to need that extra support!
This is my plus size pregnancy with triplets story!
Recording & Show Notes: Plus Mommy Podcast Episode 175
Transcript happily provided upon request.
Resources Mentioned On The Show: