While planning my 10th wedding anniversary trip to Las Vegas, my husband Chris and I spent a lot of time on YouTube. One night we happened upon a YouTube channel called Chubby And Away. Hosts Jimmy and Amanda share plus size travel tips from around the world.
Chubby And Away isn't only entertaining it's also educational! During the Las Vegas episode, I learned about an app called My Vegas. It's a game you play on your phone to get real perks. Thanks to that tip, Chris and I enjoyed bottomless drinks at our buffet twice while on our trip!
On today's episode of the Plus Mommy Podcast Jimmy and Amanda of Chubby And Away join me to share their story and plus size travel tips!
We talk not only about being plus size and traveling the world but even just leaving your backyard.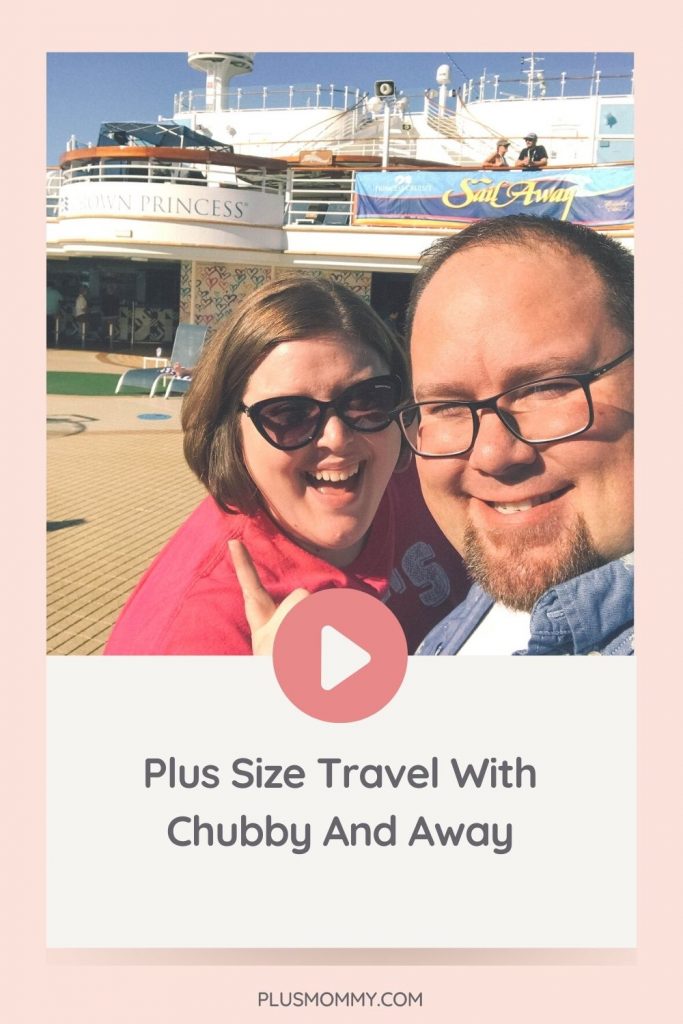 Plus Size Travel
When it comes to things like flying while fat, Chubby And Away breaks down the importance of asking for what you need. They've had very positive experiences and almost always are blessed with an empty middle seat while flying to different areas of the world like Asia.
Related: Helpful Tips For Flying While Fat

During our chat, we go well beyond flights! We also address what it's like to be stared at, navigating having a larger body while living in different countries, finding plus size travel clothing, options for families considering living abroad and so much more!
As you can see in this video below Jimmy and Amanda keep it real while getting a couples massage in Siem Reap, Cambodia.
The main takeaway I have from my time with this adorable couple is to never allow your size to hold you back! I hope you enjoy this episode as much as I had fun recording it.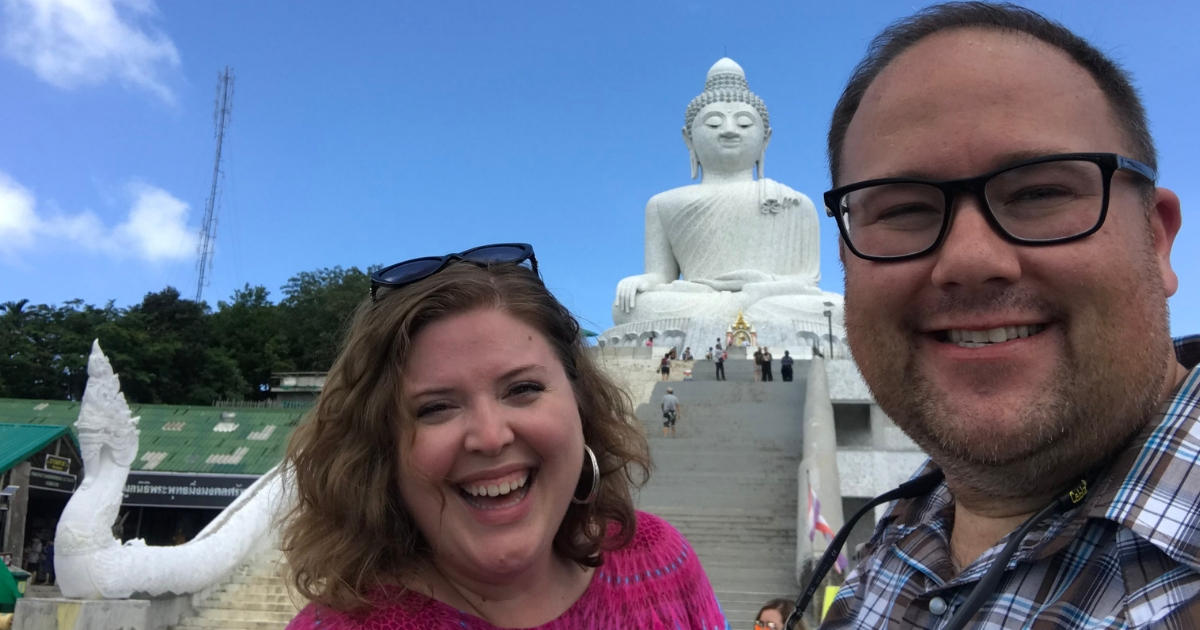 Recording & Show Notes: Plus Mommy Podcast Episode 27
Be sure to subscribe to the show on iTunes, Google Play, Spotify, Stitcher, or iHeart Radio. I'd be incredibly thankful if you took the time to leave a review. Follow Plus Mommy via your favorite social media outlet (Instagram, Facebook, Pinterest, and Twitter). Thanks for being part of this community!
Resources Mentioned On The Show: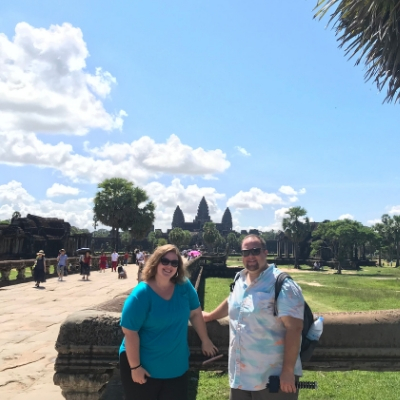 We are Jimmy and Amanda. We met through an online dating website (Amanda says she put Jimmy in her shopping cart) way back in 2014. Quickly we discovered we share a passion for travel. We went on our first international trip together after dating for only three months.
We want to inspire you to get out and see the world. So much of the time, folks say they are limited by their physical size and are afraid to travel. These same people put up barriers for themselves before they realize just how easy travel is. Our mission is clear. We are striving to prove to the world (and ourselves) that you can travel no matter your physical ability and knowledge. Knowledge is power, power is great, especially when you have to pull around big suitcases that weigh more because you have bigger clothes. This is going to be so much fun!
Thank You To Our Sponsors:
The Pump And Dump Show
Today's episode is from The Pump and Dump Show – the original moms' night out. Created by lifelong friends Tracey Tee and Shayna Ferm, The Pump and Dump Show celebrates AWESOME MOMS everywhere by delivering a night of laughter, commiseration and VALIDATION.
Currently on tour, The Pump and Dump Show is making more than 20 stops including: San Jose, Orlando, Atlanta, DC, Dallas and more. So book your babysitter, grab your fellow BREEDERS and get ready for an unforgettable, laugh out loud, pee your pants a little, moms night out. Click here for ticket and tour information.
Plus Size Birth
This episode is also brought to you by Plus Size Birth! Use coupon code PlusMommy to receive 20% off the My Plus Size Pregnancy Guide that covers everything you could want to know about having a plus size pregnancy.