Motherhood isn't all roses and sunshine. Often its diaper blowouts and mommy meltdowns. Thankfully two comedian moms are helping us laugh our way through motherhood with The Pump and Dump Show! Tracey Tee and Shayna Ferm pull comedy genius from their real-life motherhood struggles.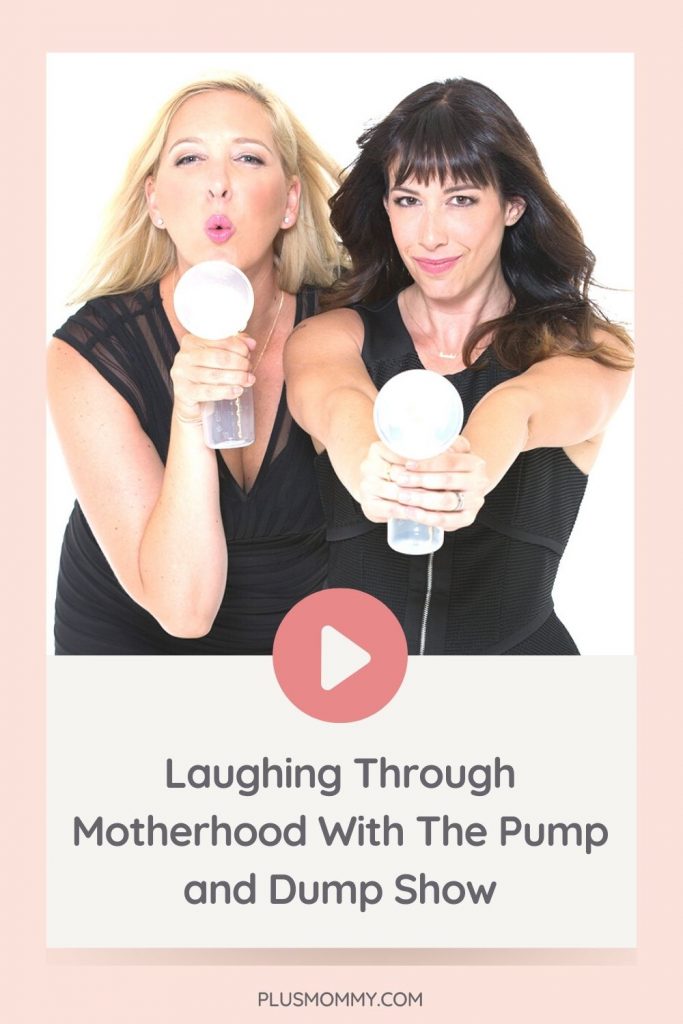 I learned about The Pump and Dump Show in 2012 at a small bar in Denver, Colorado. A friend told me we had to check out the debut of a comedy show marketed just for moms.
I laughed until I peed a little!
Not only was it a fun (and funny) comedy show but I found myself feeling a lot less alone with all of the new mom struggles I was facing. I couldn't get enough of Shayna's hilarious songs and Tracey's wit!
That very evening I asked Shayna for an interview for my blog that was only 1 year old at the time – The Pump and Dump Show: An Interview with Shayna Ferm. Since that evening, I've not only been a fan of the show but a friend to these two women doing extraordinary things!
I've been to many shows and watched these comedian moms go from selling out bars to big venues like Comedy Works. The last performance I went to was their annual Mother's Day Eve show. Over 1,700 moms came together to experience the magic that is The Pump and Dump Show.
Here's a fun clip I took of one of my favorite songs, "Parental Lovin" View this post on Instagram
A post shared by Plus Mommy (@plusmommy) on May 13, 2017 at 10:19pm PDT
Below you'll hear my interview with Shayna and Tracey. I hope you're able to experience the Pump and Dump Show live as they're about to embark on their Parentally Incorrect tour to over 20 cities!
Recording & Show Notes: Plus Mommy Podcast Episode 26
Be sure to subscribe to the show on iTunes, Google Play, Spotify, Stitcher, or iHeart Radio. I'd be incredibly thankful if you took the time to leave a review. Follow Plus Mommy via your favorite social media outlet (Instagram, Facebook, Pinterest, and Twitter). Thanks for being part of this community!

Resources Mentioned On The Show: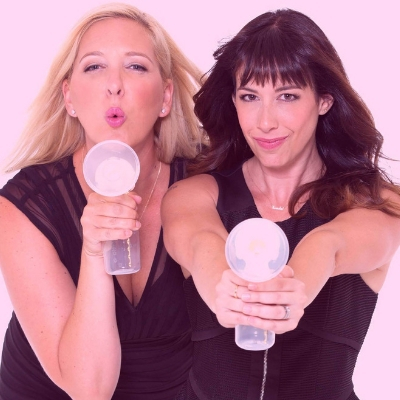 Today's episode is from The Pump and Dump Show – the original moms' night out. Created by lifelong friends Tracey Tee and Shayna Ferm, The Pump and Dump Show celebrates AWESOME MOMS everywhere by delivering a night of laughter, commiseration and VALIDATION.
Currently on tour, The Pump and Dump Show is making more than 20 stops including: San Jose, Orlando, Atlanta, DC, Dallas and more. So book your babysitter, grab your fellow BREEDERS and get ready for an unforgettable, laugh out loud, pee your pants a little, moms night out. Click here for ticket and tour information.
Thank You To Our Sponsor:
This episode is also brought to you by Plus Size Birth! Use coupon code PlusMommy to receive 20% off the My Plus Size Pregnancy Guide that covers everything you could want to know about having a plus size pregnancy.