There's a stigma attached to having a c-section – one of failure and disappointment. While sometimes giving birth via cesarean is devastating, for many it's a joyful experience. The reality is the mother giving birth gets to define her birth story! And for Tywanda, her plus size c-section was a relief. She was relieved her breech baby would come into this world safely.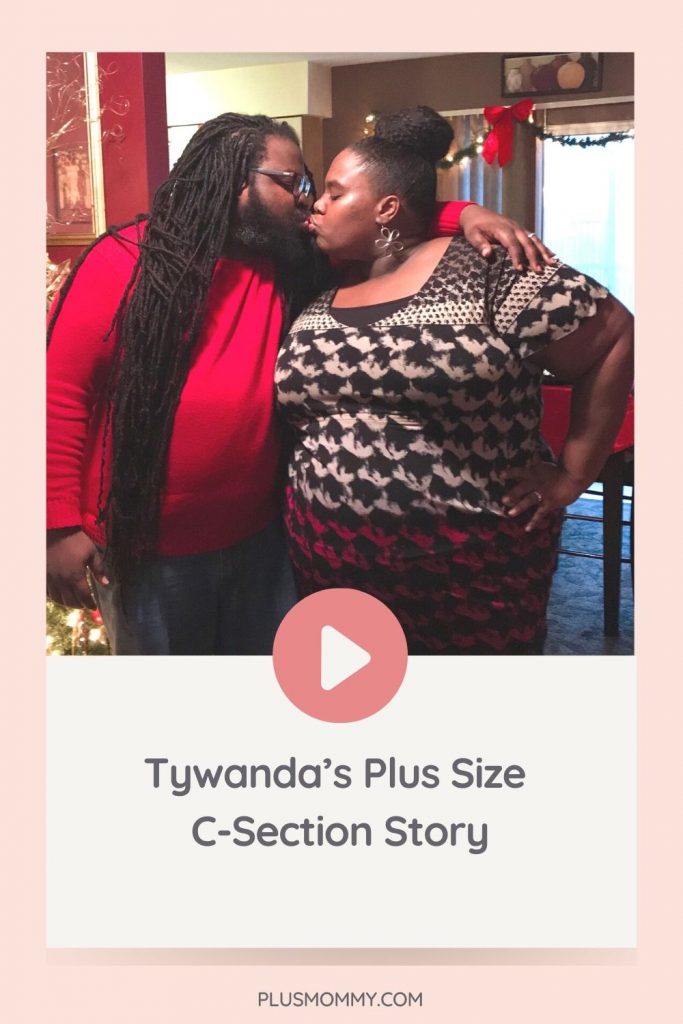 Plus Size C-Section Story
When Tywanda and her husband talked about starting a family, there was an unspoken concern about weight. A worry that being plus size means you can't have a healthy outcome. Time passed, and Tywanda realized she was done waiting.
From shifting her nutrition to tracking ovulation, Tywanda decided to focus entirely on becoming a mother. She got pregnant right away but had a chemical pregnancy (a very early miscarriage).
Three weeks later she found herself pregnant with her daughter!
Tywanda believes taking her basal body temperature and tracking her ovulation was the key to getting pregnant so easily. During her prenatal visits, Tywanda was the first to address her size! She knew connecting with a good care provider was critical and having an open dialogue is essential.
Related: When You've Been Fat-Shamed By Your Doctor
As her pregnancy progressed, she had additional testing due to her asthma.
During these ultrasounds, it was clear her baby found a comfy position laying in the breech position. Even a manual version and chiropractic visits to try and get her baby to turn head down didn't work.
A decision was made that a plus size c-section would be Tywanda's birth story.
During episode 28 she shares what that experience was like and tips for other moms – like pushing yourself to get up and walk as soon as you can.
I'm thankful to Tywanda for being a guest and sharing her beautiful birth experience. Cesarean birth is birth!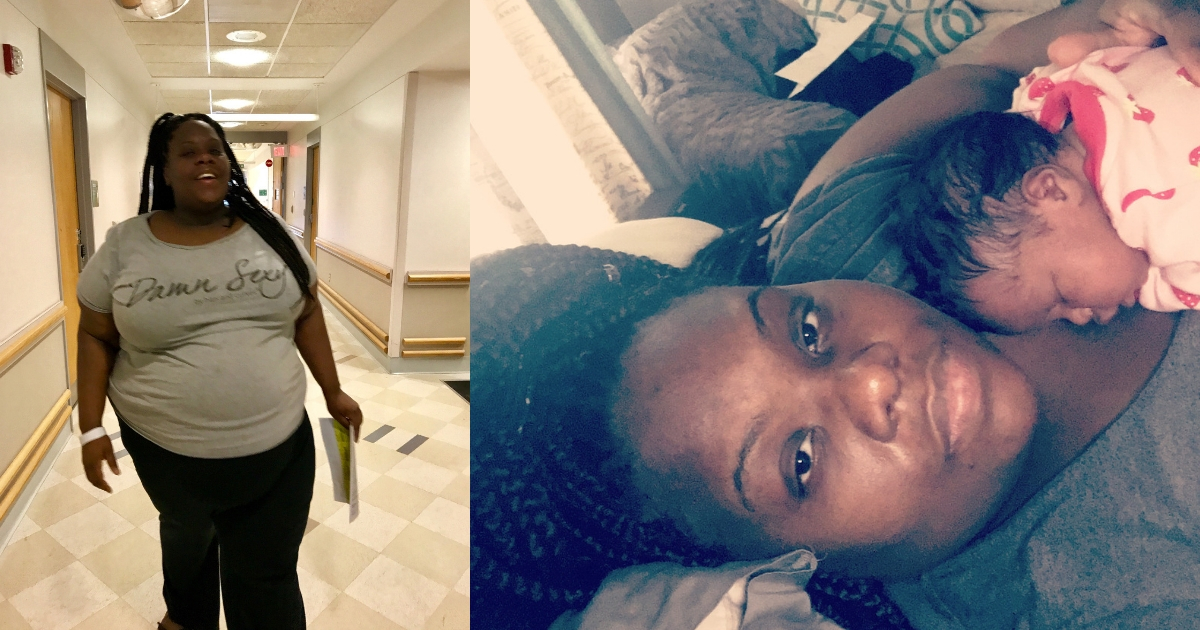 Recording & Show Notes: Plus Mommy Podcast Episode 28
Be sure to subscribe to the show on iTunes, Google Play, Spotify, Stitcher, or iHeart Radio. I'd be incredibly thankful if you took the time to leave a review. Follow Plus Mommy via your favorite social media outlet (Instagram, Facebook, Pinterest, and Twitter). Thanks for being part of this community!
Resources Mentioned On The Show:
Thank You To Our Sponsors:
Pump And Dump Show
Today's episode is from The Pump and Dump Show – the original moms' night out. Created by lifelong friends Tracey Tee and Shayna Ferm, The Pump and Dump Show celebrates AWESOME MOMS everywhere by delivering a night of laughter, commiseration and VALIDATION.
Currently on tour, The Pump and Dump Show is making more than 20 stops including: San Jose, Orlando, Atlanta, DC, Dallas and more. So book your babysitter, grab your fellow BREEDERS and get ready for an unforgettable, laugh out loud, pee your pants a little, moms night out.
Plus Size Birth
This episode is also brought to you by Plus Size Birth! Use coupon code PlusMommy to receive 20% off the My Plus Size Pregnancy Guide that covers everything you could want to know about having a plus size pregnancy.