Weight bias in health care does so much harm, but I'm thankful I faced my fears. This is my skin cancer story.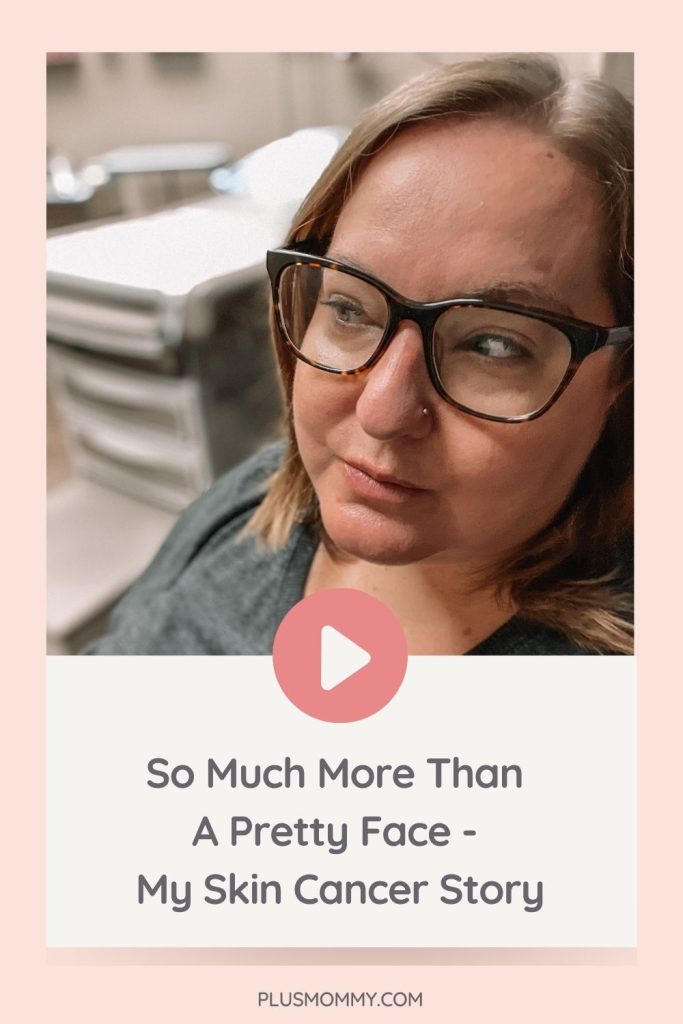 My Skin Cancer Story
Two years ago, I had a referral to see a dermatologist but canceled my appointment the day before. ⁠⁠
⁠⁠
I was terrified to have a doctor examine my body closely.
I couldn't stomach the idea of another provider shaming me.⁠⁠
⁠⁠
So I didn't go. ⁠⁠
⁠⁠
The concerning moles on my back were out of sight, so I put them out of mind.⁠⁠
⁠⁠
Over a year later, I noticed something raised on my forehead.⁠⁠
⁠⁠
It wasn't out of sight, but I let another six months pass by.⁠⁠
⁠⁠
When I finally made an appointment, I asked for a note in my file, sharing how care providers have shamed me because of my size. ⁠⁠
⁠⁠
I thought it might help me to feel less anxious. ⁠⁠
⁠⁠
And it did! ⁠⁠
⁠⁠
The dermatologist I saw was compassionate and reassured me that she sees all kinds of bodies.
And she was so glad I came in! ⁠⁠
⁠⁠
She told me how important it is to get screened because a lot of what she does can be preventive medicine if caught soon enough. ⁠⁠
⁠⁠
I'm so thankful I believed I was worthy of prioritizing my health care because I needed four biopsies. ⁠⁠
One of the moles on my back came back precancerous, and the spot on my forehead was a basal cell carcinoma.
Cancer. I had skin cancer and needed Mohs surgery to have it removed.
I can't help but wonder what if I didn't believe I was worthy of good health care? ⁠⁠
⁠⁠
What if I kept holding onto fear? ⁠⁠
⁠⁠
If you're afraid to go to the doctor, I understand entirely. ⁠⁠
⁠⁠
But I hope my story encourages you to make that appointment you've been putting off because you're worthy, too! ⁠⁠
⁠⁠
We're ALL worthy of good health care. ⁠⁠
Recording & Show Notes: Plus Mommy Podcast Episode 156
⁠⁠
Listen to episode 156 of the Plus Mommy Podcast as I share my skin cancer story. I share not only my experience but also my raw emotions and fears. As a plus size woman, it was a lot to process needing surgery on my face. But I'm so much more than a pretty face!