Once a cesarean, always a cesarean…or so we've been led to believe. There's nothing wrong with choosing to have a repeat cesarean. Yet, people wanting a vaginal birth after cesarean (VBAC) should also feel validated in their choice. According to The American College of Obstetricians and Gynecologists, "Currently, women who attempt trial of labor after cesarean delivery (TOLAC) have a 60 to 80 percent success rate of achieving a vaginal birth." Unfortunately, not all care providers or even medical facilities are supportive. It is possible to have a plus size VBAC if you're a good candidate and connect with a care provider who will back your decision. Yet, finding a size-friendly and VBAC supportive provider can be extremely challenging.
Jen Kamel, the founder of VBAC Facts, joins the podcast to talk about VBAC options. Jen shares not only the benefits but also the risks of considering a VBAC. We break down some common misconceptions and talk specifically about the unique struggles of having a plus size VBAC.
An underlying narrative throughout this episode and many others from this show is the critical importance of connecting with size-friendly healthcare providers. You owe it to yourself to connect with a provider who will not only support you but provide evidence-based care.
Read inspiring plus size VBAC stories and be sure to tap into all of the resources mentioned in the show notes below.
10 Steps To Body Love

Subscribe to our weekly newsletter to know when podcast episodes drop. You'll get our 10 Steps to Body Love as a special gift!
Recording & Show Notes: Plus Mommy Podcast Episode 11
Be sure to subscribe to the show on iTunes, Google Play, Spotify, Stitcher, or iHeart Radio. I'd be incredibly thankful if you took the time to leave a review. Follow Plus Mommy via your favorite social media outlet (Instagram, Facebook, Pinterest, and Twitter). Thanks for being part of this community!
Resources Mentioned On The Show:
If you want a VBAC, here are questions you can ask your doctor or midwife.
Beyond just wanting a plus size VBAC, here's a guide on how to connect with a size-friendly care provider during pregnancy – My Size Friendly Care Providers Guide
We've shared the BRAIN Acronym on previous episodes and will continue to promote this resource. These questions will help you to receive informed consent when making medical decisions.
B – What are the benefits?
R – What are the risks?
A – What are the alternatives?
I – Always listen to your intuition!
N – What happens next or if we do nothing?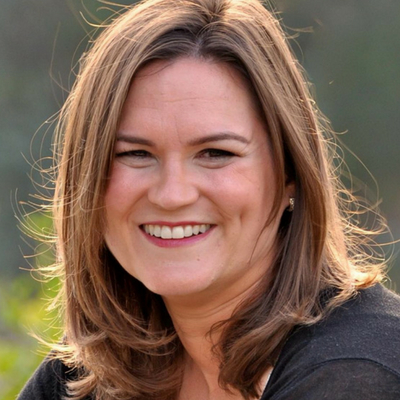 As a nationally recognized consumer advocate and Founder of VBAC Facts®, Jen Kamel helps birth professionals, and cesarean parents, achieve clarity on vaginal birth after cesarean (VBAC) through her educational courses, training programs, and consulting services. She speaks at conferences across the country, presents Grand Rounds at hospitals, advises advocates seeking legislative change in their state, and serves as an expert witness in legal proceedings. She envisions a time when every pregnant person seeking VBAC has access to unbiased information, respectful providers, and community support, so they can plan the birth of their choosing in the setting they desire.

Thank You To Our Sponsor: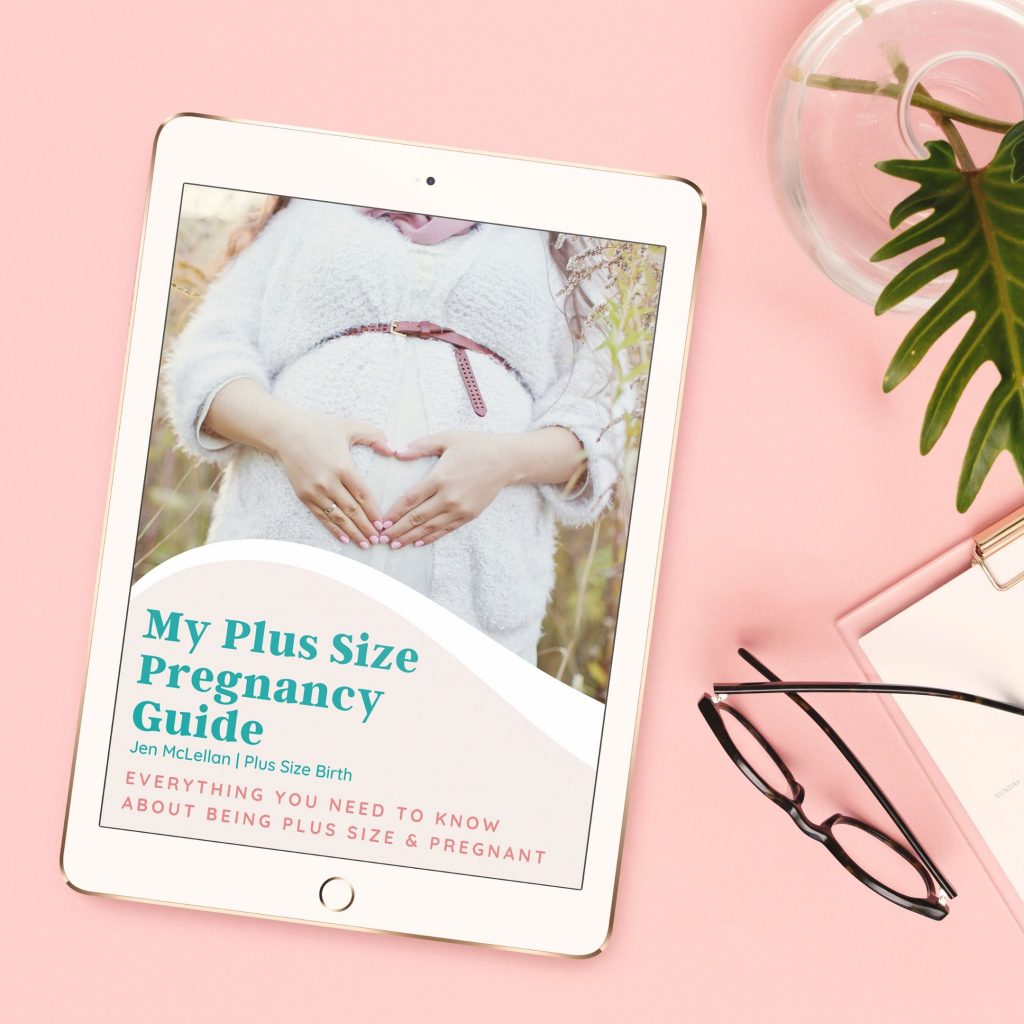 This episode was brought to you by Plus Size Birth! Use coupon code Plus Mommy to receive 20% off the My Plus Size Pregnancy Guide that covers everything you could want to know about having a plus size pregnancy.
10 Steps To Body Love
Subscribe to our weekly newsletter to know when podcast episodes drop. You'll get our 10 Steps to Body Love as a special gift!