Canadian mom blogger, Just Jen P, joins the Plus Mommy Podcast to share her plus size pregnancy story and postpartum struggles.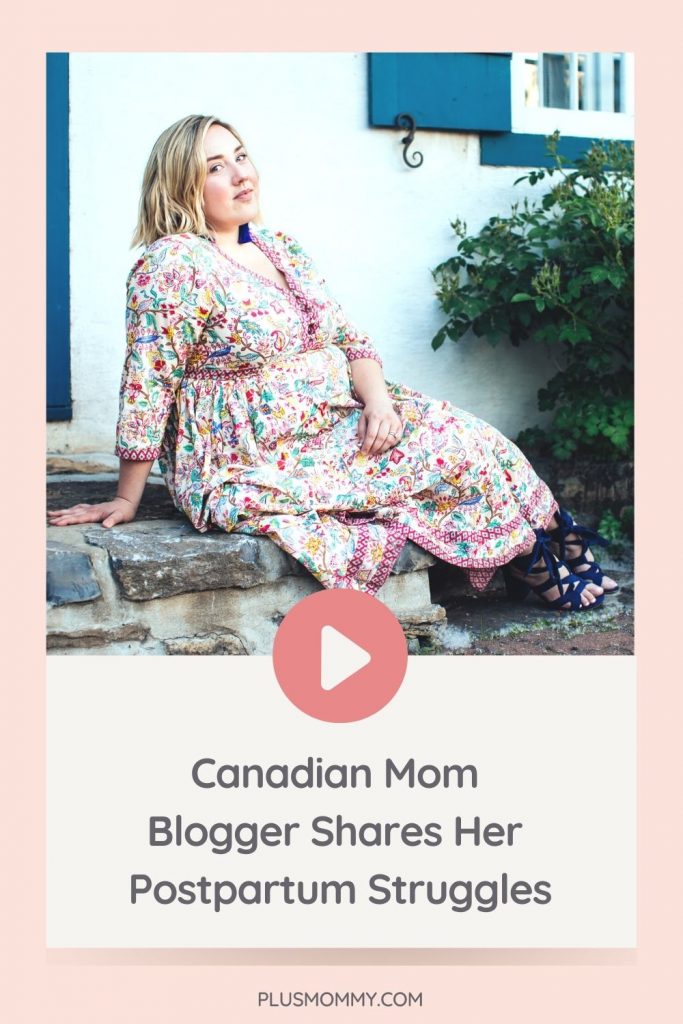 It's fascinating to hear stories from moms around the world. Jen, being a plus size Canadian mom blogger, shares how her access to Universal Healthcare and paid maternity leave is entirely different from what most families experience in the United States.
Jen left the hospital after giving birth with only a parking bill. As her daughter is taking her first steps, she is still on maternity leave.
While on leave, she has this time to focus on her family, body, and postpartum struggles.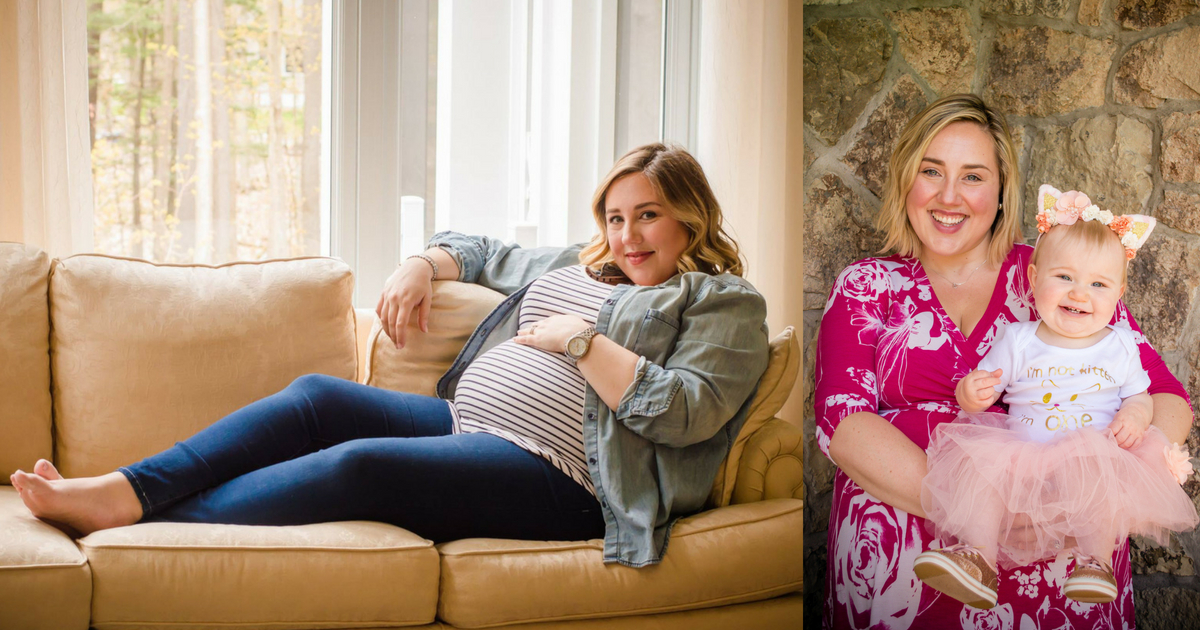 Jen opens up about her postpartum anxiety. She shares how plus size model Tess Holliday helped her realize all she was experiencing was far more than baby blues.
Jen's now focusing on her mental health and tapping into her "mama mojo" (you'll learn what this means during the episode recording below).
Postpartum is such an important topic that we continue to cover on the Plus Mommy Podcast. If you are newly postpartum and questioning if you're in Jen's shoes, please start by contacting your care provider.
Asking for help is a sign of strength, not weakness!
Beyond talking to your care provider, Postpartum.net is an excellent resource that you can tap into 24-7.
Also, consider joining a moms group if you haven't already. From a local Facebook group that has in-person events to Meetup.com – there's a fantastic group of moms just waiting for you to join their circle.
As my guest and I shared in the episode, Plus Size Babywearing And Postpartum Support Tips For EveryBODY, connecting with a group of moms is so beneficial for your medical health.
By sharing these tips and stories, I hope to help destigmatize postpartum mental health struggles. Moms should feel less alone and more supported!
Recording & Show Notes: Plus Mommy Podcast Episode 16
Be sure to subscribe to the show on iTunes, Google Play, Spotify, Stitcher, or iHeart Radio. I'd be incredibly thankful if you took the time to leave a review. Follow Plus Mommy via your favorite social media outlet (Instagram, Facebook, Pinterest, and Twitter). Thanks for being part of this community!
Resources Mentioned On The Show:
Additionelle is the plus size clothing company Jen works for and mentions on the show.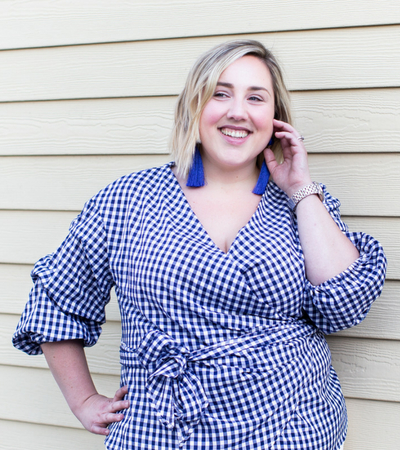 Jen Patterson is a plus size fashionista and first-time mother to Charlotte. Based in Montreal, Canada, her desire to connect with and help other moms lead to the creation of her blog www.justjenp.com, documenting her transition from full-time fashionista at a Canadian plus size clothing company to stay-at-home supermom. Jen believes that all mamas should connect to their #mamamojo, that is, the essence of what makes them feel their best, and encourages women to take time for themselves. You can follow her on Instagram at: @justjenp
Thank You To Our Sponsor:
This episode was brought to you by Plus Size Birth! Use coupon code Plus Mommy to receive 20% off the My Plus Size Pregnancy Guide. This guide covers everything you could want to know about having a plus size pregnancy.