Fat girls shouldn't eat cake. That was the ridiculous message I believed for far too long.
At parties, I would say, "None for me, thanks!" or "I'll just take a tiny slice." Then on the way home, I'd buy a cake and eat far more than just one slice!
It took me well into my 30's to realize that if I just ate cake with everyone else, I wouldn't crave it and then eat half a cake at home in secret. It was a hard realization that diet culture had only made me FATTER.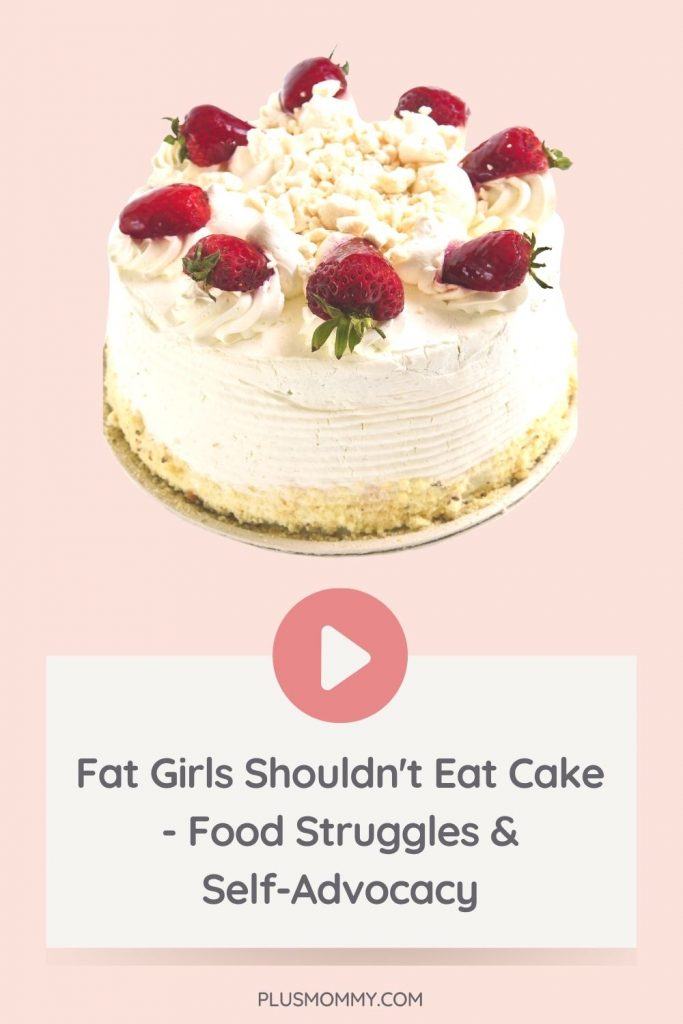 Dieting doesn't work, and we now have studies to prove that fact!
Breaking up with diet culture and practicing intuitive eating (listening to what my body wants) has been freeing for the past few years.
It's amazing what happens when you tune into your body!
Listening to my body led me to work with a nutritionist to address digestive issues I had for most of my life. My nutritionist agreed with my self-diagnosis of gluten intolerance due to my symptoms and my mother having Celiac disease.
Overnight I became the fat girl who could no longer eat cake. It was incredibly hard to reconcile after I had spent years rewriting all the messed up messages in my head that I shouldn't eat cake.
During episode 56 of the Plus Mommy Podcast, I share how a diagnosis of gluten intolerance created an internal tug-of-war with all I believe about Health At Every Size.

I went from believing that fat girls shouldn't eat cake for most of my life, to finally enjoying cake, and then realizing cake was making me sick. I'm joined by gluten-free food blogger Brianna Hobbs to talk about how to practice self-advocacy when you have food struggles.
Recording & Show Notes: Plus Mommy Podcast Episode 56
Resources Mentioned On The Show: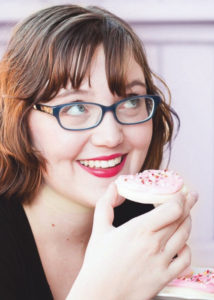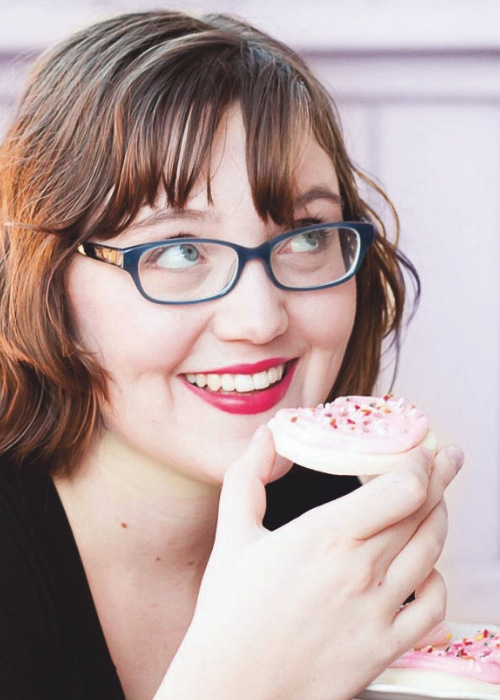 Brianna Hobbs is the creator of Flippin' Delicious and has published three gluten-free cookbooks. She believes you shouldn't miss out on anything, just because you have dietary restrictions. She strives to create gluten free food that really is "Flippin' Delicious" and shares tips for living a gluten-free/celiac lifestyle while not missing out on anything.
Thank You To Our Sponsor:
This episode is also brought to you by Plus Size Birth! Use coupon code PlusMommy to receive 20% off the My Plus Size Pregnancy Guide that covers everything you could want to know about having a plus size pregnancy.