In my search for body-positive books for kids, most books have some hardship to overcome – and while that's relatable, we need more stories of pure body-love. Her Body Can by Katie Crenshaw and Ady Meschke is a body-positive kid's book with unapologetic messages of self-love!
Disclosure: Plus Mommy is a participant in the Amazon Services LLC Associates Program, an affiliate advertising program. As an Amazon Associate, I earn from qualifying purchases. Read more about these links in my disclosure policy.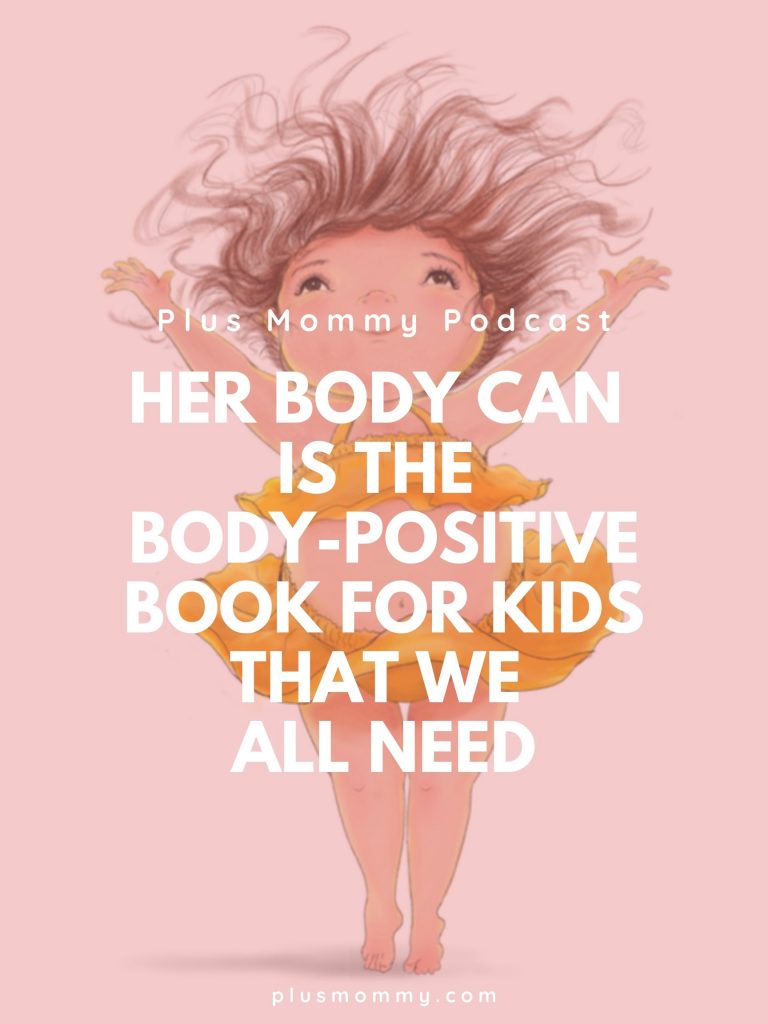 This is a book for kids age 0 – 101! The messages within it are ones we not only want our daughters to read, but for all of us to believe.
"Her body is beautiful—strong, kind and wise. All bodies are lovely no matter their size."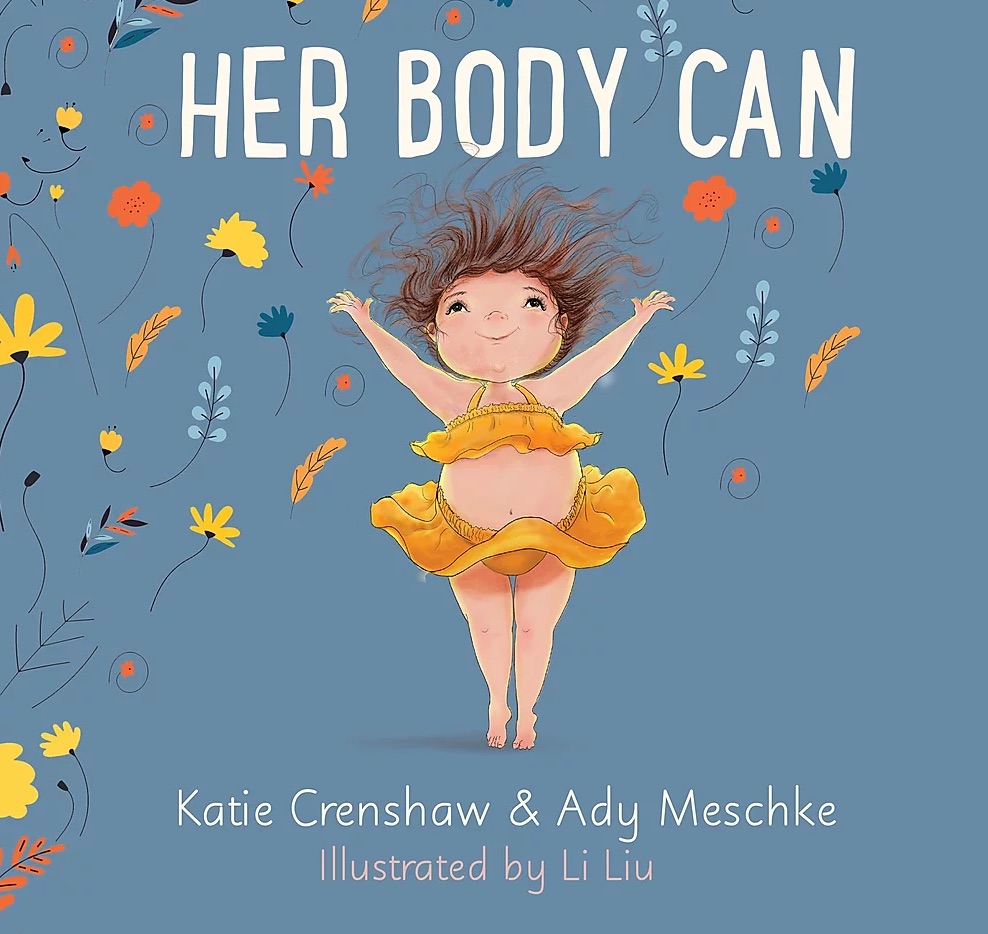 The story behind Her Body Can starts with Ady! She had the desire to write a body-positive book for kids.
As a new mom, Ady shared her frustrations with finding kid's books focused on bullying. "I've scoured the internet, I've done tons of research. And it's really sad that the other books about self-confidence and self-love start with self-hate."
So Ady turned to Katie, who, for nearly two years, was focusing on body positivity with her #herbodycan hashtag.
The two influencers, turned friends, came together to collaborate on this project. They wrote the book they wished they would've had as children!
In about nine-months, Her Body Can, with the help of illustrator Li Liu and East 26th Publishing, came to life.
Beyond body-positivity, Ady and Katie want any child who picks up their book to feel included.
As Katie shared, "Inclusivity was very important to us. We spent a lot of time just making sure our illustrator understood it was very important to us."
Listen in as Katie and Ady share more about Her Body Can, and the future of Body Can Books!
Recording & Show Notes: Plus Mommy Podcast Episode 90
Be sure to subscribe to the show on iTunes, Google Play, Spotify, Stitcher, or iHeart Radio. I'd be incredibly thankful if you took the time to leave a review. Follow Plus Mommy via your favorite social media outlet (Instagram, Facebook, Pinterest, and Twitter). Thanks for being part of this community!
Resources Mentioned On The Show: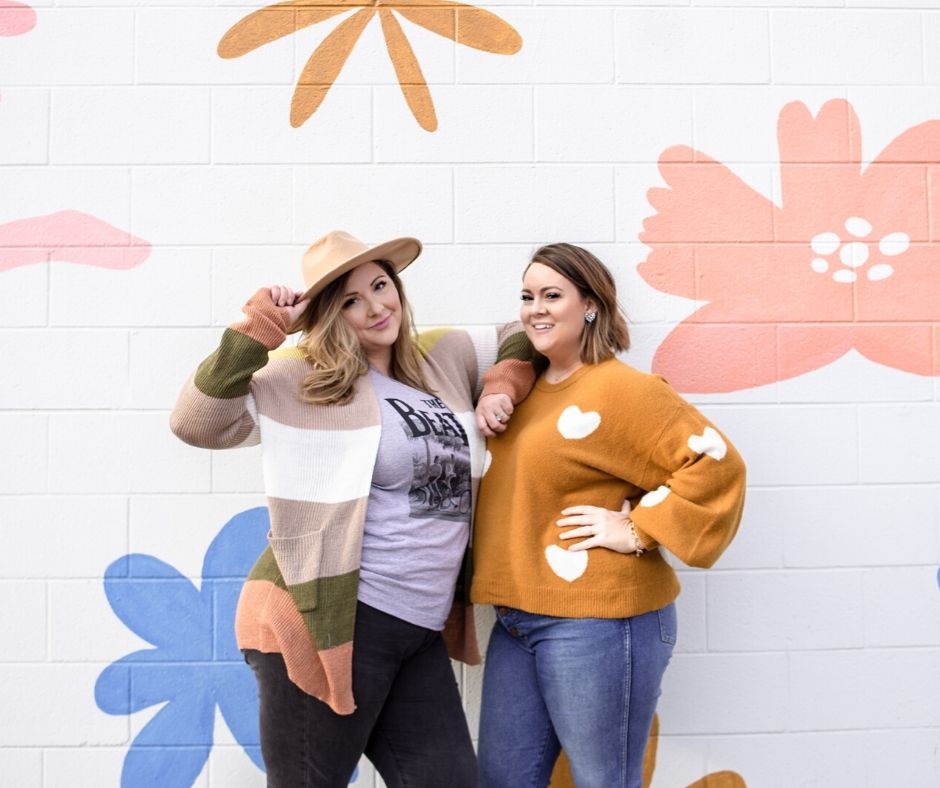 Ady is an award-winning travel blogger and body-inclusive activewear mogul who has been featured in national publications such as Shape and The Today Show.

Katie is a nationally recognized body-positivity and mental health spokesperson who has been featured on Good Morning America, CNN and Inside Edition, and is the 2020 spokesperson for The Blue Dot Project.
You can purchase Her Body Can via paperback or Kindle.
Thank You To Our Sponsor:
This episode on plus size motherhood was brought to you by Plus Size Birth! Use coupon code Plus Mommy to receive 20% off the My Plus Size Pregnancy Guide that covers everything you could want to know about having a plus size pregnancy.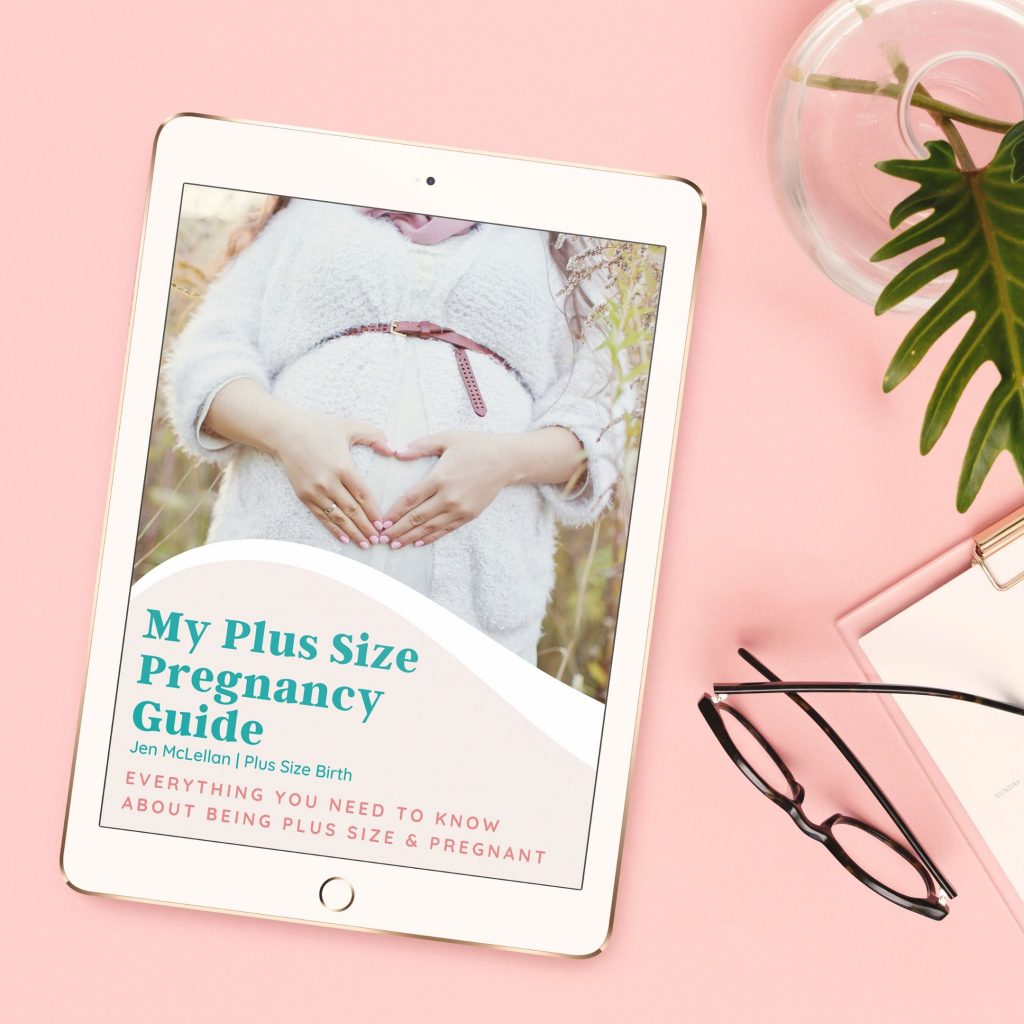 10 Steps To Body Love
Subscribe to our weekly newsletter to know when podcast episodes drop. You'll get our 10 Steps to Body Love as a special gift!