Seeing bodies that look like yours represented makes such a big impact!

At the age of 11, Sierra Holmes, founder of the blog Eclectic Kurves, first realized her body wouldn't be celebrated by every retailer.

With a background in plus size fashion, her work was born out of necessity to see bodies that look like hers represented.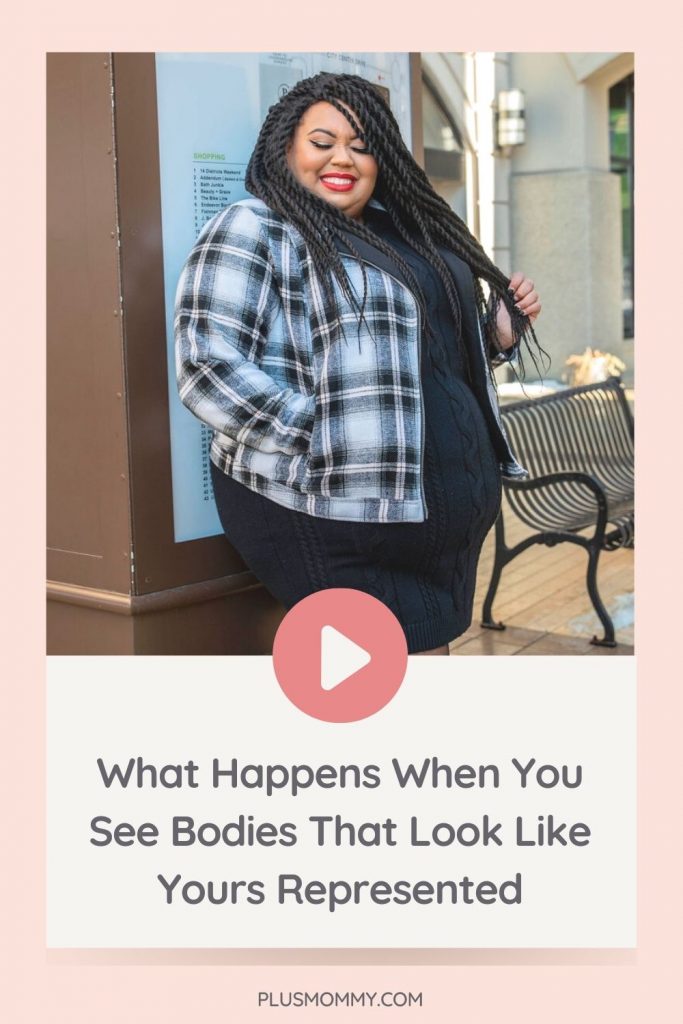 As a stylist, Sierra uses fashion to communicate her messages of self-love and acceptance. She wants to change the narrative of how women view their bodies and create a safe space for people to come and just exist.
"I'm a mom and I'm a wife. I'm a boss, and I don't have to wear clothing that hides my curves to do it right."
She encourages women to stop looking for validation from other people, "Look in the mirror and really start to love the person looking back at you!"
Sierra found when she started to compliment herself before criticizing, it changed her outlook on everything!
She has a message for that young girl who didn't see herself represented, and to every woman who doesn't feel accepted, "You're going to have to love yourself. You're going to have to step outside the box. People are going to show you images of people who don't look like you, don't have hair like you, and their skin tone doesn't match yours. Don't get so caught up in that! Just keep being authentically you, because you are beautiful, and you have a place here!"
Join us for an inspiring conversation about the power of sharing your story and the importance of representation. We also share messages of self-love and give practical plus size fashion tips!
Recording & Show Notes: Plus Mommy Podcast Episode 89
Be sure to subscribe to the show on iTunes, Google Play, Spotify, Stitcher, or iHeart Radio. I'd be incredibly thankful if you took the time to leave a review. Follow Plus Mommy via your favorite social media outlet (Instagram, Facebook, Pinterest, and Twitter). Thanks for being part of this community!
Resources Mentioned On The Show: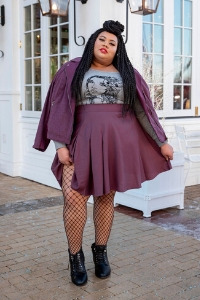 Sierra Holmes is a plus-size fashion, family and lifestyle blogger. She manages, Eclectickurves.com and for the past four years, the 33-year-old from Carmel, Indiana, has been juggling being a mom of two while working on building her empire. She's now focusing full time on her passion for fashion and styling other women of all sizes, colors and backgrounds. She believes every curvy woman deserves the right to feel beautiful! Follow her on social media for more bopo inspiration!
Thank You To Our Sponsor:
This episode on plus size motherhood was brought to you by Plus Size Birth! Use coupon code Plus Mommy to receive 20% off the My Plus Size Pregnancy Guide that covers everything you could want to know about having a plus size pregnancy.