Cortney transferred to the hospital for an internal tear after an empowering experience giving birth at home. What makes Cortney's home birth transfer story unique isn't that she wanted a plus size home birth. It's that it's illegal for certified professional midwives to support a person having a home birth in the state of North Carolina. Sadly, Cortney's transfer to the hospital resulted in her family having to deal with Child Protective Services.
Now, this new mom is passionate about sharing her story, so others don't have to endure all she did.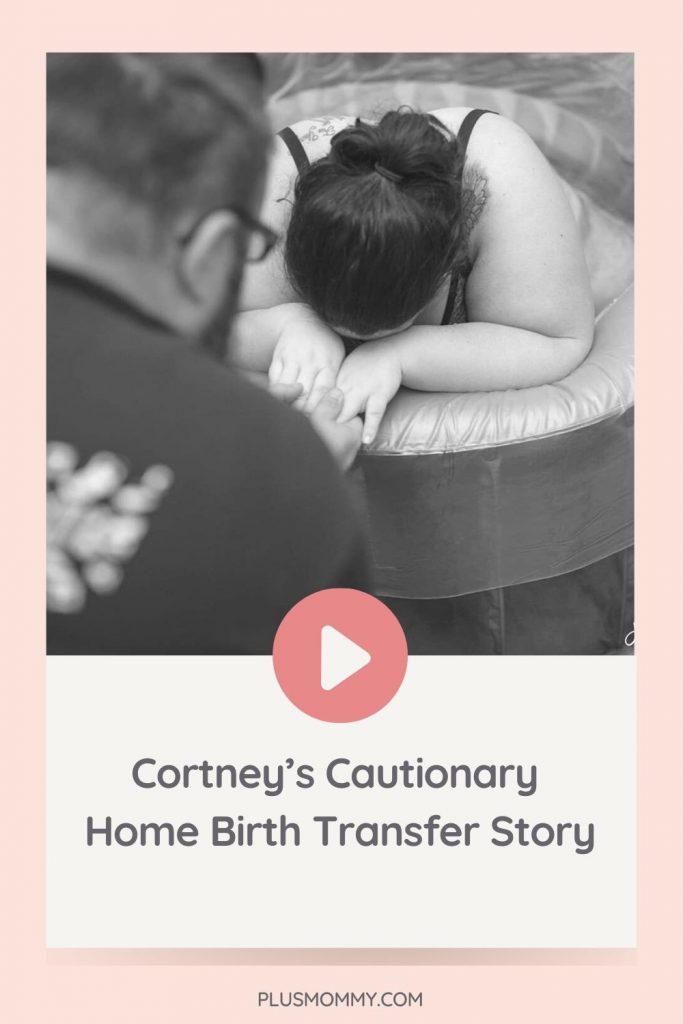 Cortney's story starts when she was questioning the care she was receiving from her OB-GYN throughout her pregnancy.
She felt like decisions were being made based on concerns about her weight and not her overall health.
During this difficult time, Cortney had maternity photos taken. These images provided her with strength and made her feel beautiful!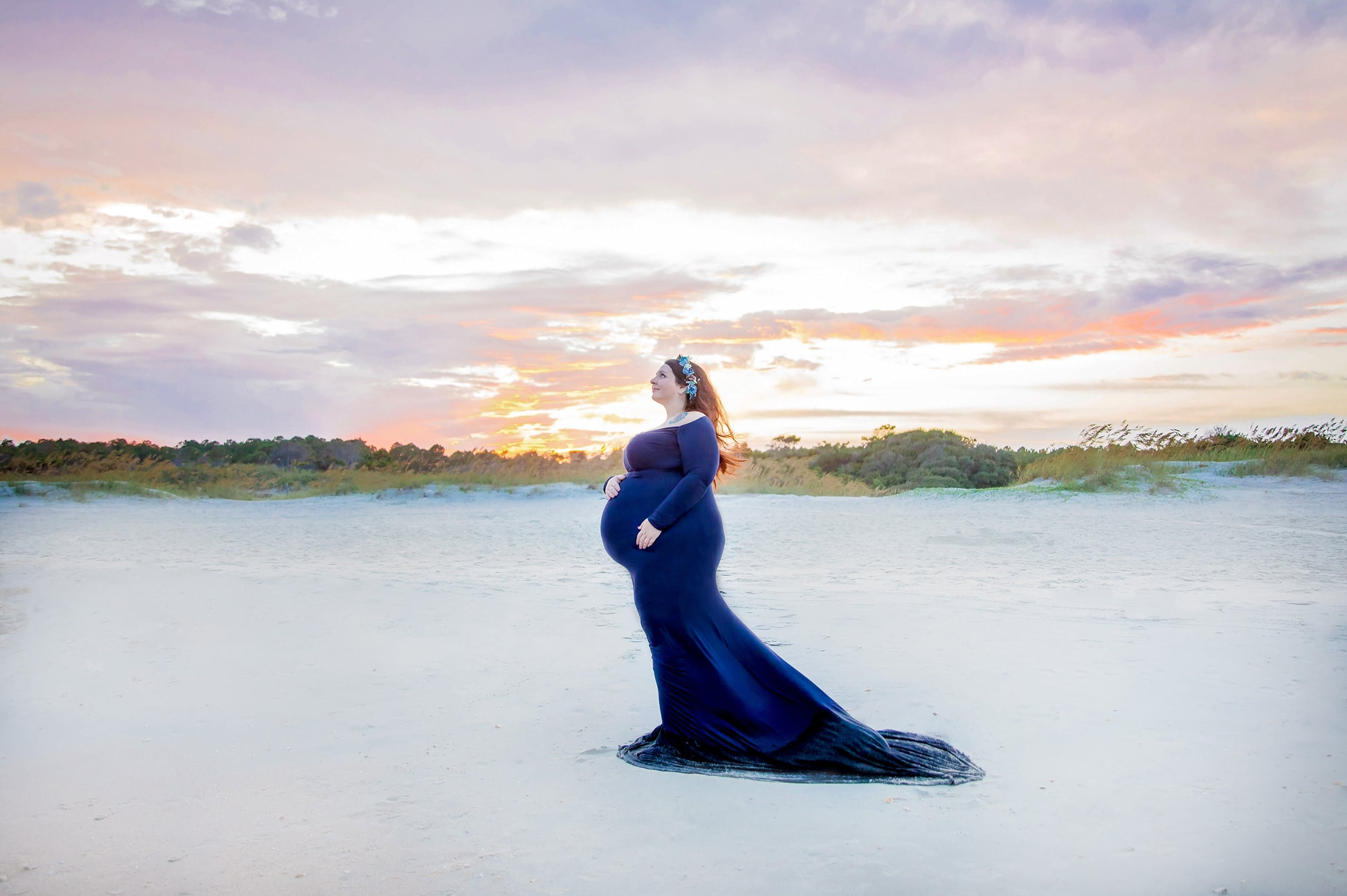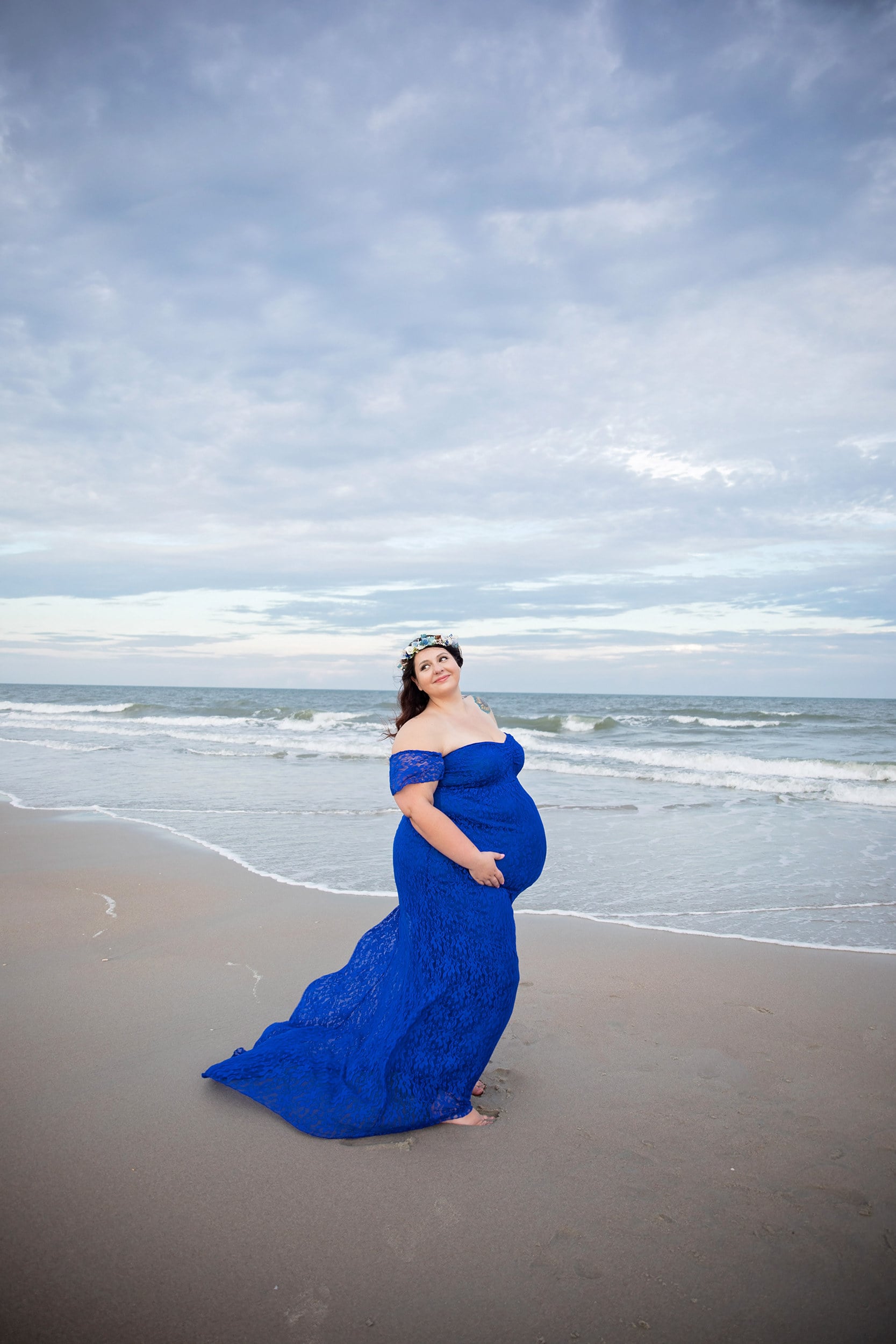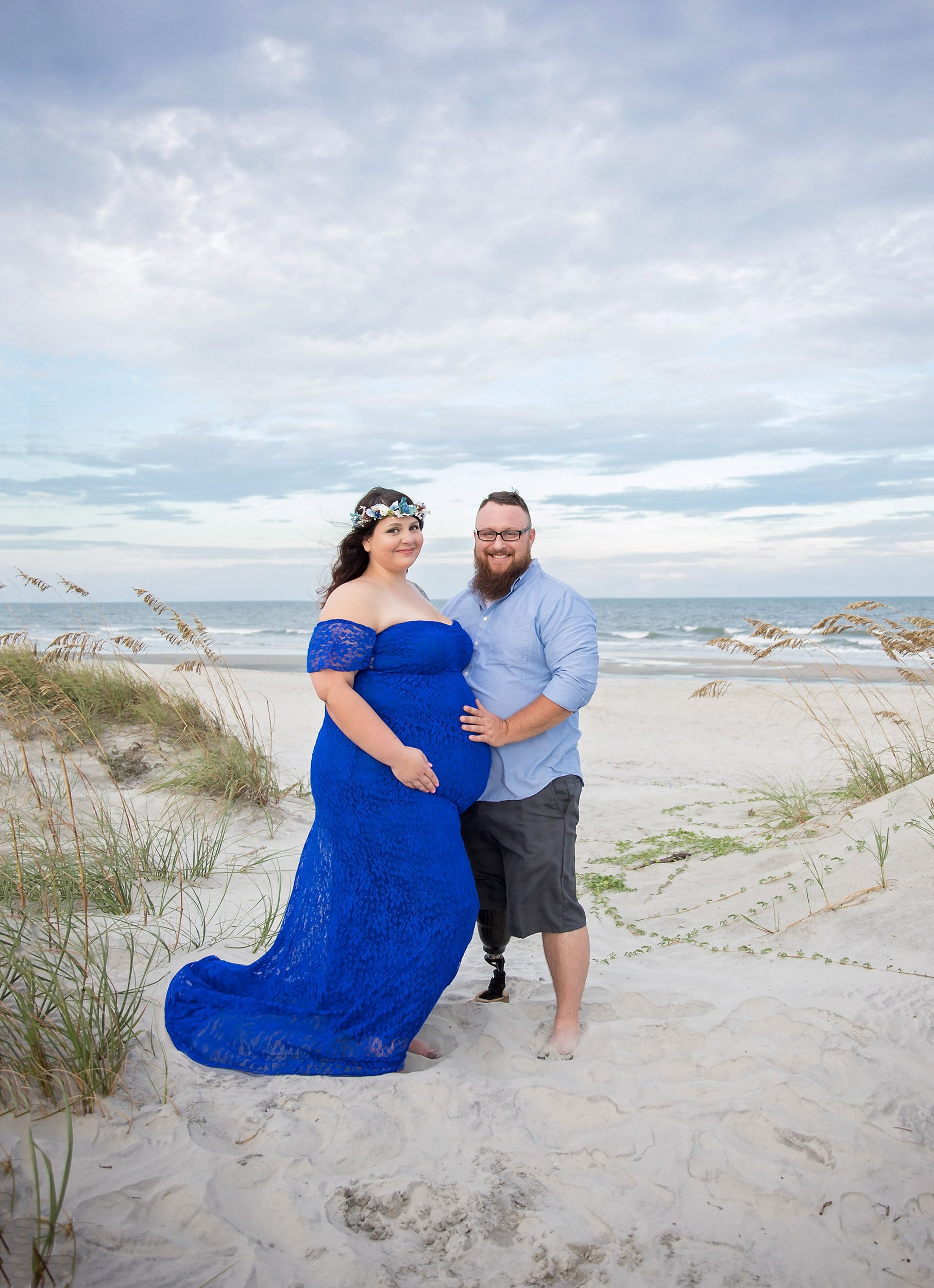 The turning point for Cortney was when she shared her birth plan with her OB-GYN. She was told that because of her BMI it wasn't likely that she would have a vaginal birth. After being told this and hiring a doula, she started researching out-of-hospital birth.
There's an assumption that plus size people can't have a home birth because of their size. While a few states have BMI restrictions for home birth and birth center birth – most don't. Home birth is an option for low-risk women and being plus size doesn't automatically classify your pregnancy as high risk.
Cortney believed home birth was the best option for her birth. Unfortunately, it's illegal for her midwife to attend home births in the state of North Carolina.
This put Cortney in a difficult situation.
During episode 37 of the Plus Mommy Podcast, Cortney's story unfolds in both beautiful and in tragic ways.
As Cortney shares during this episode, you owe it to yourself to connect with a size-friendly care provider! You need to research the best place for you to give birth, and if that's home birth, have a clear hospital transfer plan that includes knowing how you'll interface with care providers.
Listen to Cortney's story below. If you're interested in having a home birth, you can read even more plus size home birth stories on the Plus Size Birth website.
Recording & Show Notes: Plus Mommy Podcast Episode 37
Be sure to subscribe to the show on iTunes, Google Play, Spotify, Stitcher, or iHeart Radio. I'd be incredibly thankful if you took the time to leave a review. Be sure to follow Plus Mommy via your favorite social media outlet (Instagram, Facebook, Pinterest, and Twitter). Thanks for being part of this community!
Cortney's Home Birth Photos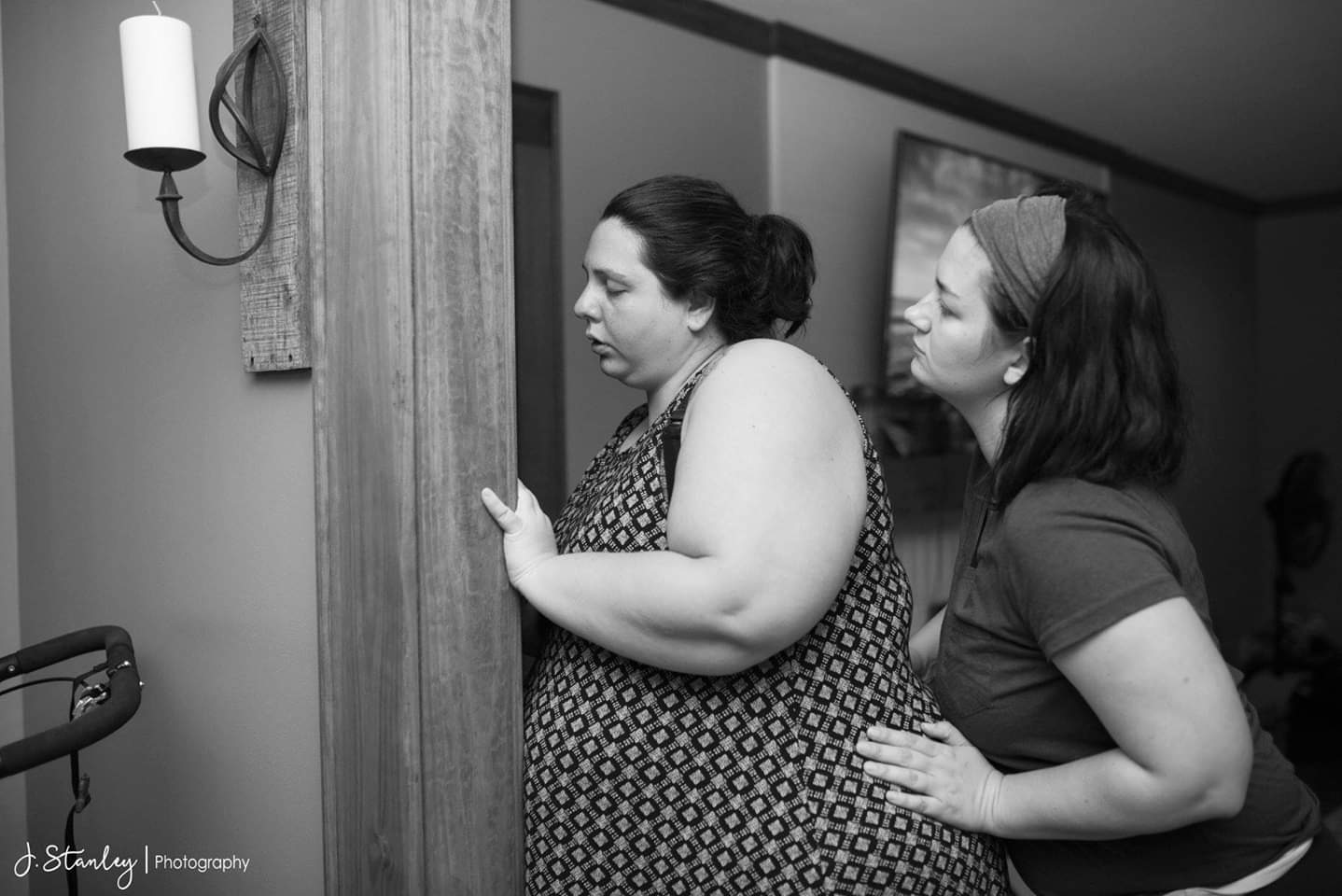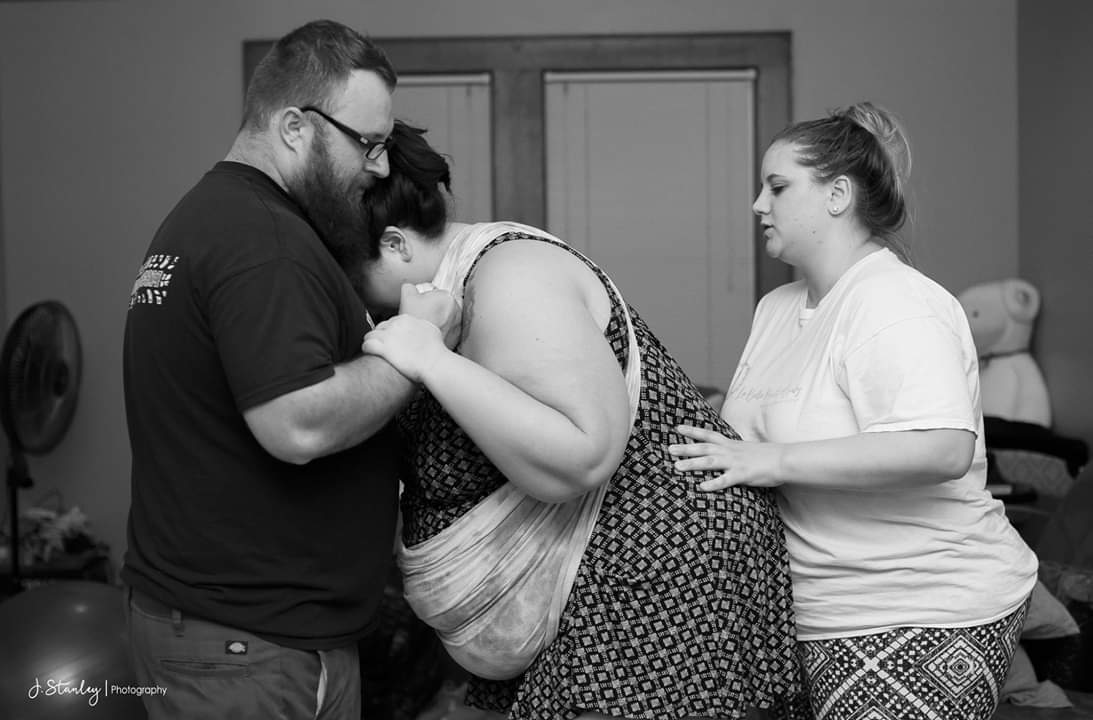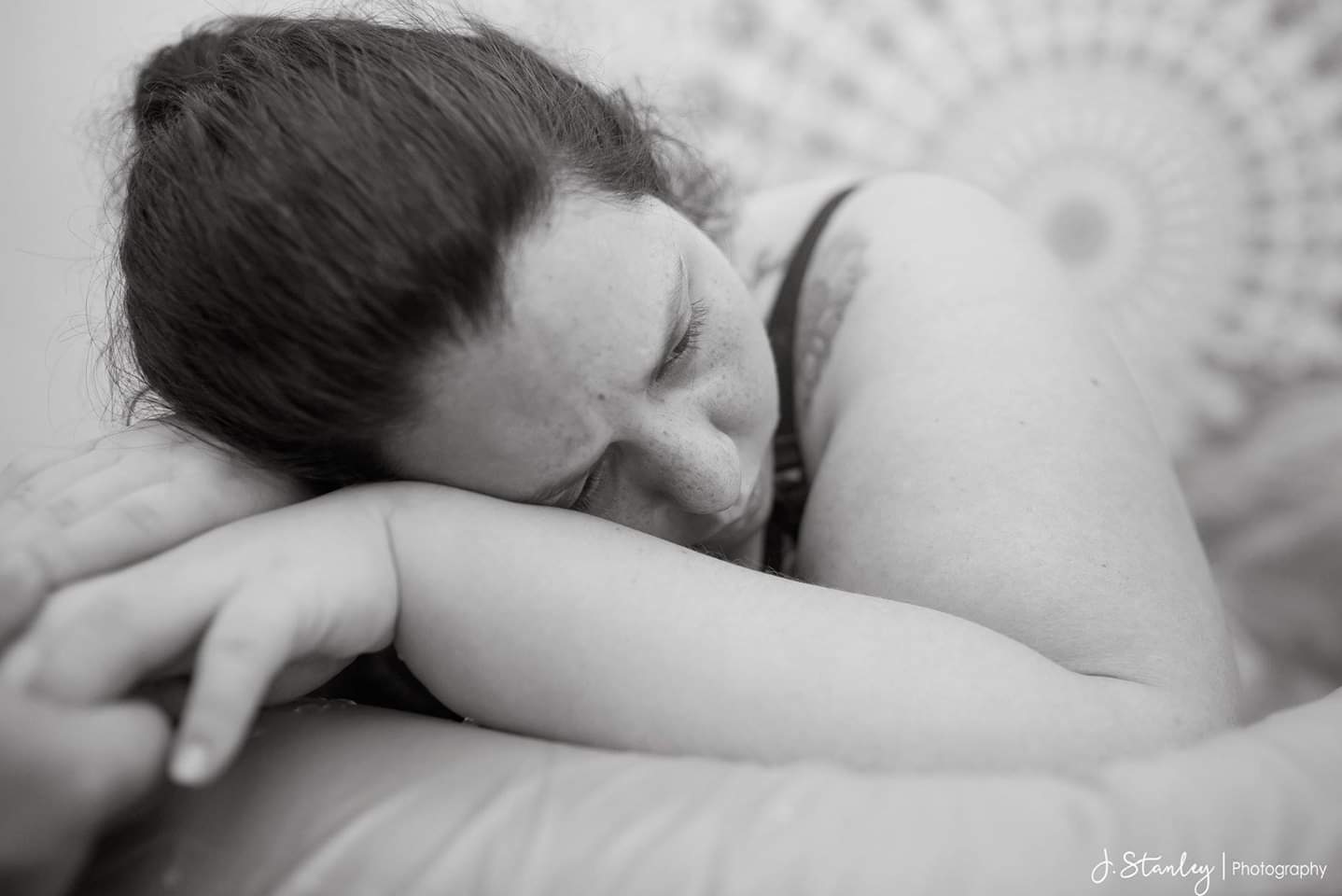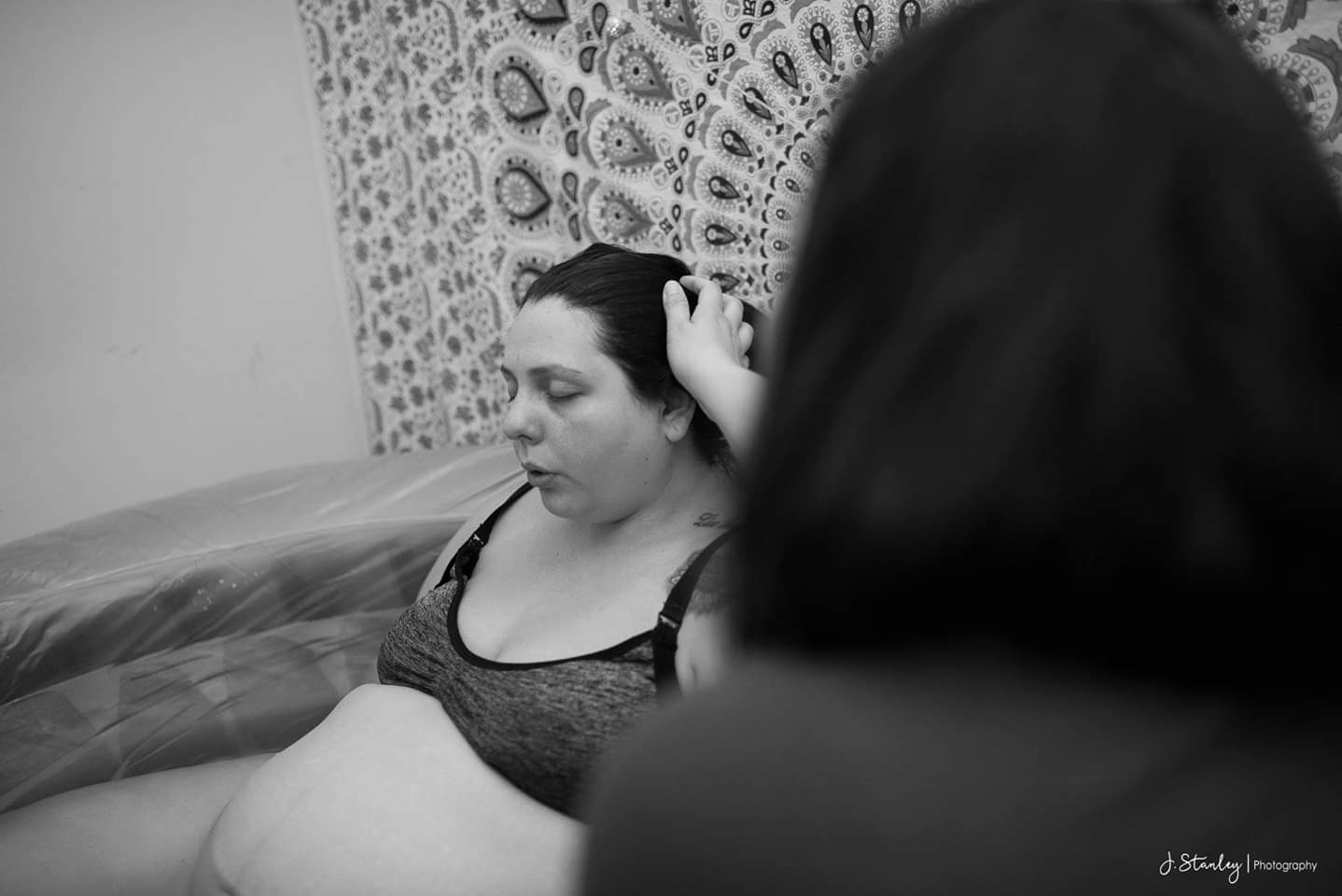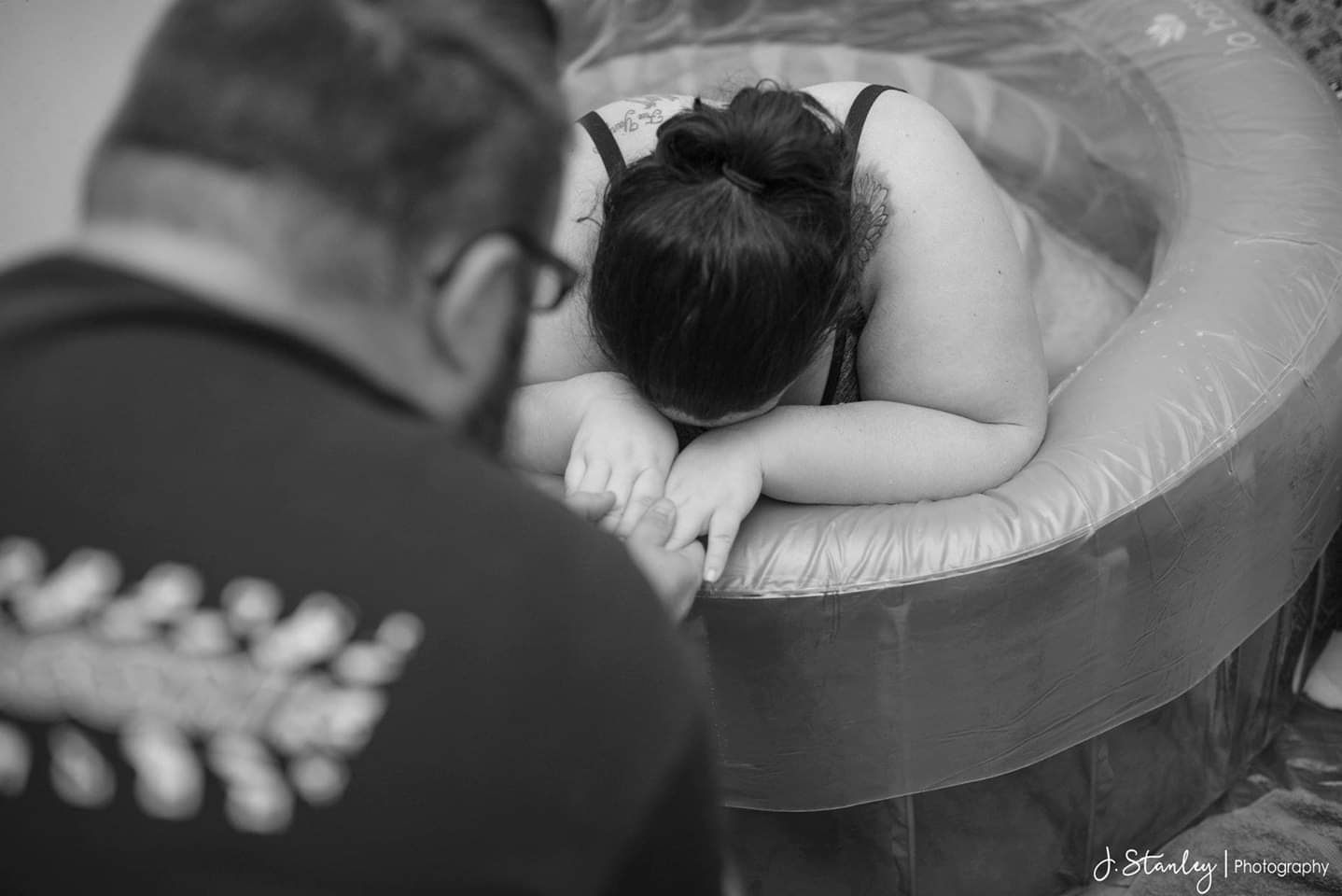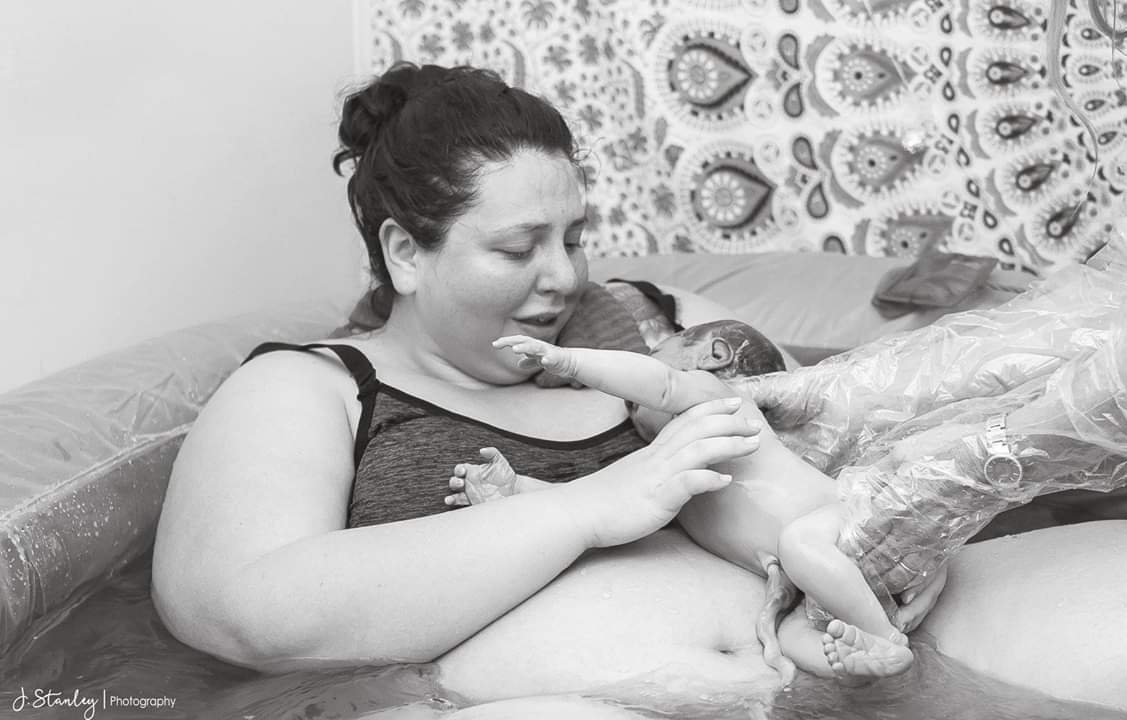 Photos by J. Stanley Photography
Thank You To Our Sponsors:
Dressed To Deliver
Join the thousands of women who ditched the blue hospital gown for a more comfortable labor in one of Dressed to Deliver's birthing gowns.
Dressed to Deliver birthing gowns have got you covered. They come in sizes up to 5XL. You can wear these gowns as a maternity dress and nursing a dress. Use coupon code PLUSMOMMY20 and go to dressedtodeliver.com to get 20% off!
My Plus Size Pregnancy Guide
Use coupon code PlusMommy to receive 20% off the My Plus Size Pregnancy Guide that covers everything you could want to know about having a plus size pregnancy. Stop Googling and start feeling empowered today!