Ray Rachlin is a home birth midwife committed to increasing access to care and competent health services for people during preconception and childbearing years. If you're considering home birth when you are plus size, here are some things you need to know.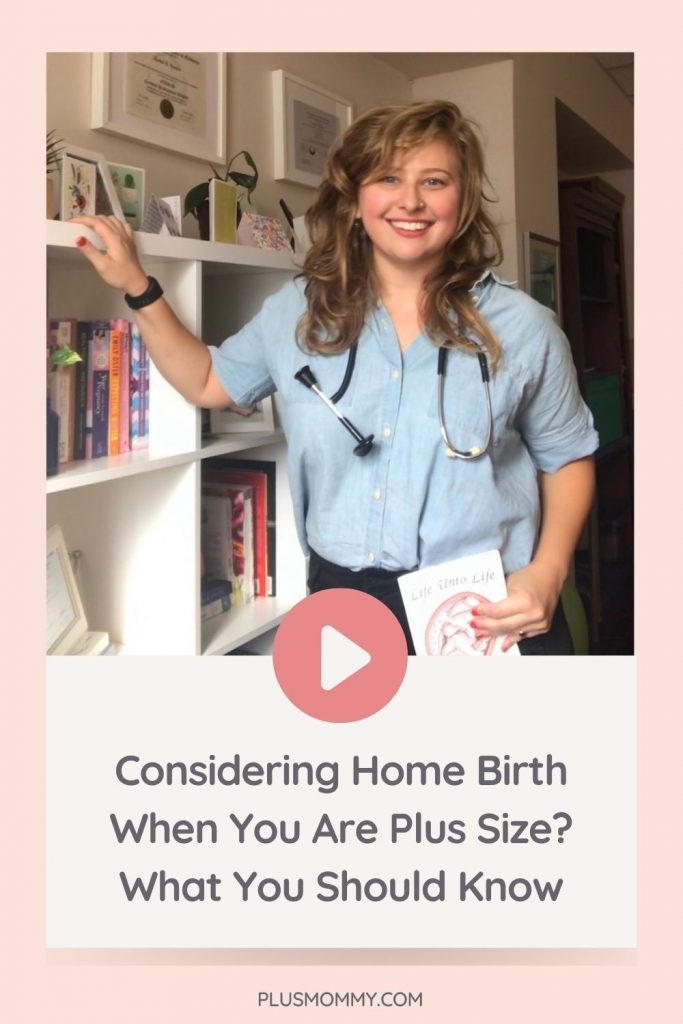 Home Birth When You Are Plus Size
Our home represents many things like our calm and a space where we feel safe.
Home birth is an option for many low-risk pregnant people, and it provides freedoms and comforts restricted in a hospital.
There's another reason people chose home birth that doesn't get addressed enough.
We live in a world where discrimination occurs for many due to race, sexual orientation, and body size. These biases are present within the healthcare system.
As Ray shares, "The level of fatphobia in many healthcare centers is frustrating."
She understands that some plus size people have had negative experiences in hospitals, making them an environment full of fears and insecurities.
As a home birth midwife, Ray focuses on giving her clients support and confidence, making them feel as comfortable as possible.
Does every plus size person have access to home birth?
Home birth midwife Ray supports people of all sizes with her practice in Philadelphia, Pennsylvania.
For Ray and many home birth midwives, the focus is on the pregnant person's health and not where they fall on the BMI chart.

People of all sizes can have healthy low-risk pregnancies.
If you're a plus size person wanting a home birth, it's critical to connect with a size-friendly home birth midwife. That's a midwife who feels comfortable and has experience supporting people of all sizes.
Some states have BMI restrictions for home birth, so you'll want to see if your state has limits. Most don't!
Are there risks for plus size people having a home birth?
There are risks for people of all sizes during labor and birth, and that's when Ray demonstrates her ability and skills to handle every issue that may come up. There is always a hospital transfer plan in place, just in case.
While there are some increased risks for people of size, like shoulder dystocia and postpartum bleeding, there's no risk that only plus size people face when giving birth at home or in a hospital.
Ray addresses the frustration that equipment, like fetal monitoring, is not designed for plus size people. She is clear that people experiencing a plus size pregnancy shouldn't blame themselves for this.
She has found a hand-held doppler works for her clients, but if she were unable to monitor someone accurately, that would be a reason they wouldn't be able to have access to home birth.
Learn more about home birth when you are plus size.

Health At Every Size (HAES) And LGBTQ inclusive midwife Ray Rachlin joins the Plus Mommy podcast to talk about home birth when you are plus size. She covers what qualifies someone for home birth and how pregnancy and childbirth can look slightly different.
Ray also discusses providing fertility support for people in the LGBTQ community and those with polycystic ovary syndrome. We address fatphobia in the medical community and obstacles people face when desiring an out-of-hospital birth.
Recording & Show Notes: Plus Mommy Podcast Episode 142
Resources Mentioned On The Show: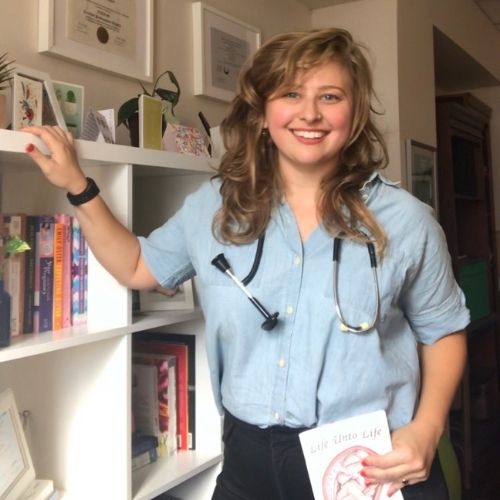 Ray Rachlin (she/they) is a Certified Professional Midwife, Licensed Midwife, and Certified Lactation Counselor. She provides home birth midwifery care, fertility and home IUI care, and community education throughout the greater Philadelphia area and South Jersey. Ray founded Refuge Midwifery in 2017 to create a home for families not served by our current healthcare system. She provides warm relationship-based care that improves birth outcomes and nurtures parents to help them get their best start.
Ray earned their Bachelor's of Science in Midwifery at Birthingway College of Midwifery in Portland, Oregon in 2016. She also holds a BA in political science, urban studies and labor studies from Queens College. She is a member of the Pennsylvania Association of Certified Professional Midwives and Queer and Transgender Midwives Association.
In addition to midwifing families, for the past four years Ray has been immersed in promoting affirming reproductive care for transgender patients. Ray has taught midwives, doctors, nurses, and birth professionals throughout the country on trans-inclusive fertility, birth and postpartum care. In their private practice, Ray specializes in natural fertility support for individuals with prior hormone use. Pre-pandemic, she hosted bi-monthly gatherings for LGBTQ families trying to conceive, pregnant, and with new babies.
---
Thank You To Our Sponsor:
Use coupon code PlusMommy to receive 20% off the My Plus Size Pregnancy Guide that covers everything you could want to know about having a plus size pregnancy.