Jisela Delgado of MTV'S The Challenge All Stars opens up about body image and reality TV.

She looks back on her twenty-year history with MTV, including her first appearance on The Real World/Road Rules Casting Special in 2000.

Jisela holds nothing back regarding her relationship with her body and what it's like being plus size on reality TV.

She also shares fun insights about The Challenge!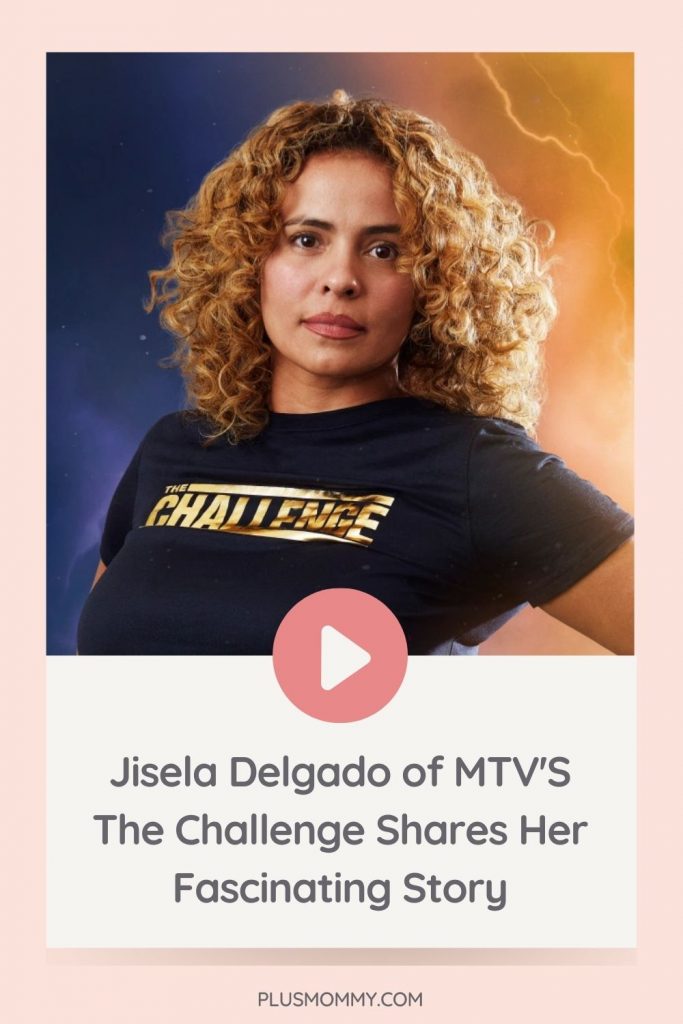 Jisela Delgado The Challenge
On April 1, 2021, The Challenge reality TV show aired a new season called All Stars with many longtime fan favorites, including Jisela Delgado.
A noticeable difference with this new season is how cast members have aged.
Along with wrinkles, we also see cellulite – and we are here for it!
It's refreshing to see larger bodies on reality TV. Including Jisela, who completely dominates the first episode!
As Jisela shares, "Weight has always been a part of my persona. And I was always very proud of my body. And I always talked about, you know, I talked about my hips and my butt because I knew it was like the elephant in the room."
It's hard to believe she was considered larger back in the early 2000s. But she was, and now that she currently exists in a plus size body, she doesn't allow it to define her or her body's abilities.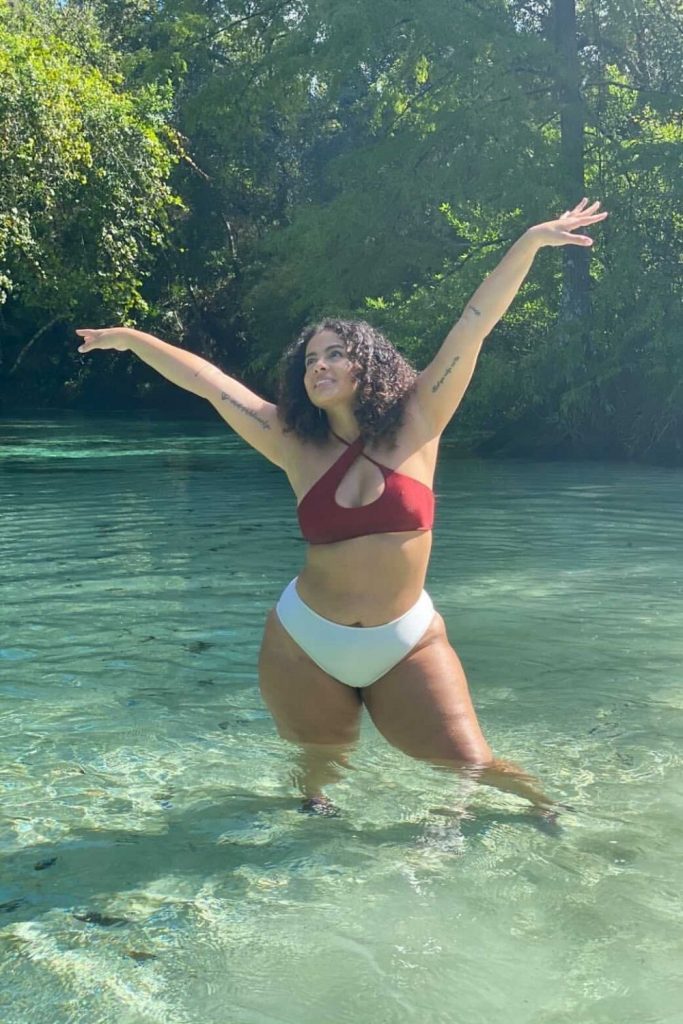 "I didn't allow it to intimidate me. So one of the greatest things that I'm going to tell you, and I don't think other people know, Challenge houses don't have mirrors. We only have one mirror, and it's in your bathroom."
The lack of mirrors helps keep the cameras out-of-site and allows cast members to focus less on their outer appearance.
Jisela's first experience with reality TV was The Real World/Road Rules Casting Special in 2000. She applied to be a cast member to support a friend who wanted to be on the show.
While Jisela thought she wasn't in the running, she was selected first to be a cast member for the 10th season of Road Rules.
This was the first time Road Rules had a new rule – if the cast lost two challenges in a row, they had to vote someone off.
Jisela went down in history as the first cast member ever voted off the show.
She would go onto appear as a special guest during the Real World Season 10 and be a cast member during three seasons of The Challenge; Battle of the Seasons, Battle of the Sexes, and The Gauntlet 2.
The Gauntlet 2 ended in 2005, and Jisela turned down other casting opportunities until MTV stopped calling.
That was until this year!
Listen below, or via your favorite podcast app, to episode 144 of the Plus Mommy Podcast. Jisela Delgado looks back in time and talks about her journey! She also provides helpful tips for people who are struggling with body image.
Recording & Show Notes: Plus Mommy Podcast Episode 144
Resources Mentioned On The Show:
The Challenge All Stars airs on Paramount Plus on Thursdays.
The Real World/Road Rules Casting Special
---
Thank You To Our Sponsor:
Use coupon code PlusMommy to receive 20% off the My Plus Size Pregnancy Guide that covers everything you could want to know about having a plus size pregnancy.