Actor Jen Ponton, best known as Rubi in AMC's Dietland, is as passionate as the characters she plays!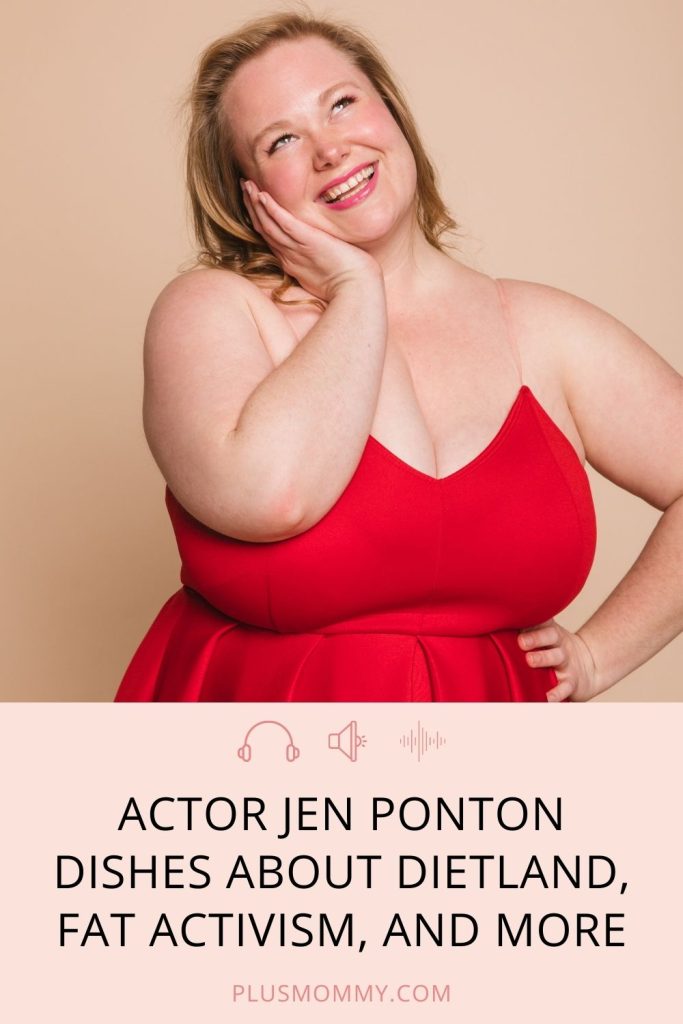 Actor Jen Ponton
Jen was treated as "the fat girl" because she was a soft and round child. She didn't see herself represented in the Disney princess movies she loved watching.
But Jen had a belief that one day she would!
And she went from putting on plays for her neighbors to becoming a theater major in college.
Jen knew she was unique and good at acting.
She spent her years in school pursuing casting calls and getting her feet wet.
By the time she graduated, she knew what to expect and even got a callback from Hairspray on Broadway.
She was 20!
A few years after college, Jen felt she hit the ceiling with her theater pursuits with the limited roles for fat people.
With TV shows like Mike and Molly, she saw herself represented and realized she'd have better opportunities in Hollywood.
Jen Ponton's first TV appearance was 30 Rock, which got the ball rolling with her TV and film career.
Listen as Jen dishes about how she almost got the role as Kate from This Is Us. Then, she speaks passionately about her time working on Dietland and why it didn't get picked up for a second season.
Jen holds nothing back, speaking openly about sexism, racism, and fatphobia in Hollywood and beyond.
Recording & Show Notes: Plus Mommy Podcast Episode 157
Resources Mentioned On The Show:
Actress Jen Ponton is a comedic force, consistently serving up big laughs on screen. A Muppet enthusiast, horror fanatic, and body love activist, Ponton's seasoned resume continues to grow.
In 2018, Jen recurred on AMC's critical darling Dietland as fiery fat activist 'Rubi.' She has also guest appeared on The Blacklist, 30 Rock, The Unbreakable Kimmy Schmidt, Deadbeat, Orange is the New Black, Blue Bloods, Boardwalk Empire, Law & Order: SVU, The Slap, and The Good Wife. She will also be appearing Sesame Workshop's highly-anticipated Apple+ series Helpsters.