Marie Denee, the powerhouse behind The Curvy Fashionista, shares all things plus size fashion.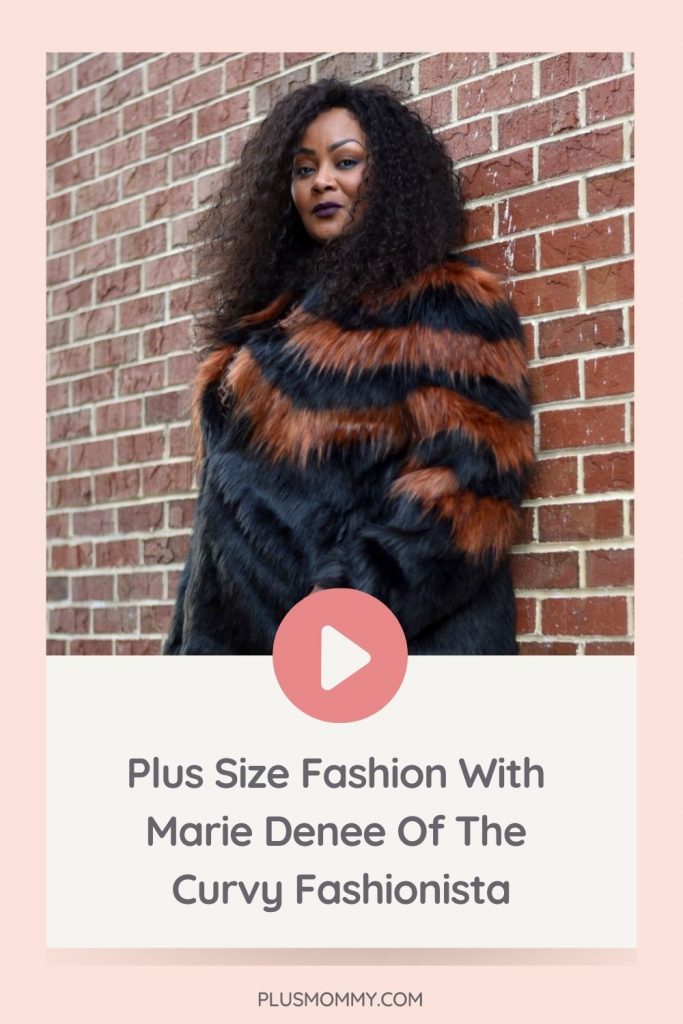 From junior high until the age of 28, I lived in jeans. I admired girls in cute dresses with fun patterns but always assumed I was too fat for dresses.
Too fat for skirts.
Too fat to wear tank tops without a sweater…even on hot summer days.
Too fat for fashion.
It wasn't until I became bride that I realized I wasn't too fat for dresses, even a white dress!
For the past decade, I've filled my closet with dresses. Dresses with pockets to be specific.
As my collection of leggings (to go with my dresses) outgrew my pairs of jeans, I started following The Curvy Fashionista all over social media.
The Curvy Fashionista is a multifaceted conglomerate dedicated to celebrating plus size women with curves, confidence, style, and smarts. TCF is the fashion-forward and plus-sized focused home to everything from designer news to tomorrow's trends.
I not only appreciate all the plus size fashion tips but deeply admire the founder of The Curvy Fashionista, Marie Denee.
Related: All Things Bigger Guy Fashion With Bruce Sturgell of Chubstr
I'm beyond honored to have Marie as my guest for the 40th episode of the Plus Mommy Podcast. Marie shares her journey to building a plus size fashion resource empire. We talk about all things plus size fashion and how accessibility to fashion impacts body image.
Recording & Show Notes: Plus Mommy Podcast Episode 40
Resources Mentioned On The Show: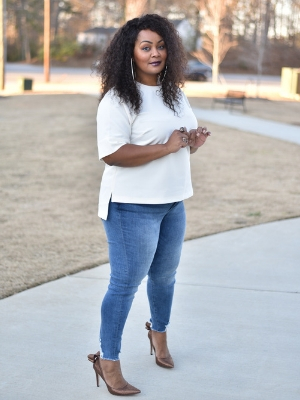 I'm Marie, and I am the Editor in Chic of The Curvy Fashionista, a brand I established in 2008. I've been into fashion since I was a kid, and I love all things stylish and chic. My mission in this life is to encourage plus sized women to be who they are with confidence and style. I want every woman who is not the "magazine-model" size to walk with their head high and their fashion on point. I'm positive that curvy women can be fashionable and fabulous because I do it every day.
With 11 years of experience and influence in the plus sized fashion sphere, I hold dear the accomplishments I've made on behalf of the curvy women nation.
Thank You To Our Sponsor:
Use coupon code PlusMommy to receive 20% off the My Plus Size Pregnancy Guide that covers everything you could want to know about having a plus size pregnancy. Stop Googling and start feeling empowered today!