Aubre Tompkins, a Certified Nurse Midwife for nine years, answers questions about being a fat-friendly midwife, the midwifery model of care, and how to connect with a size-friendly care provider.
During episode 39 of the Plus Mommy Podcast, Aubre starts by explaining the differences between the midwifery and obstetric models of care. Then we do a Q&A with questions people can ask their care provider to assess if they are fat-friendly or not.
We have an insightful conversation about some important topics to help people of size have healthy outcomes and decide what model of care is best for them.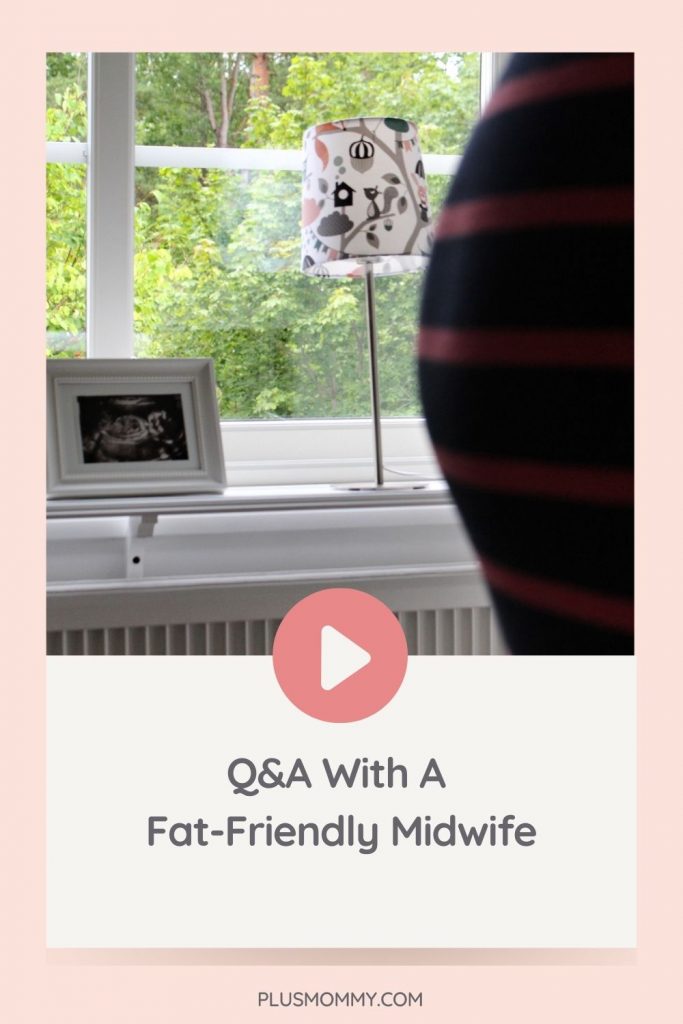 What Is A Fat-Friendly Midwife?
A fat friendly midwife, also called size-friendly midwife, provides evidence-based compassionated care. They are a care provider who doesn't make assumptions about a person's health based on their size and treats people with dignity.
Just like OB-GYNs, midwives screen their patients for increased risks and care for them throughout pregnancy, birth and postpartum.
Midwives work in hospitals as well as support pregnant people in birth centers and home birth. If you want an unmedicated or medicated birth you can work with midwives.
If you're a birth professional, please read this article on how midwives can support people of size – 5 Steps To Becoming The Size-Friendly Midwife Someone Really Needs
How Do I Connect With a Fat-Friendly Midwife?
Midwives provide individualized care, and because of this, they tend to be more size-friendly. However, not all midwives are fat-friendly.
It's critical someone looking to work with a size-friendly midwife does their research and asks questions to find out if their prospective care provider is fat-friendly or not.
One question that's very insightful is, "What is your experience working with people of size?" While there's no one correct answer, how the care provider responds is very helpful in assessing if they are fat-friendly.
On the Plus Size Birth website, you can download a guide on how to connect with a size-friendly care provider, be it a midwife or OB-GYN. Listen in as Aubre answers the questions within this guide!
Recording & Show Notes: Plus Mommy Podcast Episode 39
Resources Mentioned On The Show: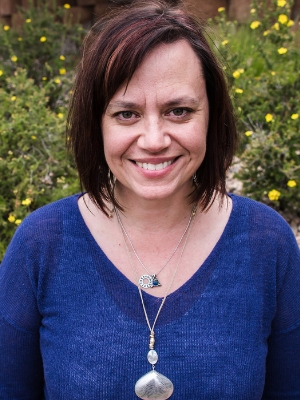 Aubre Tompkins is a Certified Nurse Midwife and the Director of Midwifery for Seasons Midwifery & Birth Center in Thornton, CO. She is a passionate supporter and defender of Physiologic Birth. Ensuring choice for families and providing care to families in all the shapes and sizes that they come.
Recently, Aubre spearheaded a grassroots, community-based movement to update and re-write the CO state regulations that govern freestanding birth centers. It was a years-long effort and culminated in July of 2017 with the adoption of new, improved regulations. She is also committed to growing the profession of midwifery, through community activism and precepting midwifery students. She also dabbles with writing and hopes to inspire all birthing folks and aspiring midwives with her work. You can find some of her work at her website, amidwifeonthepath.com. On a personal note, Aubre has a fantastic husband and three precocious children that keep her busy at home.
Thank You To Our Sponsors:
Dressed To Deliver
Join the thousands of women who ditched the blue hospital gown for a more comfortable labor in one of Dressed to Deliver's birthing gowns.
Dressed to Deliver birthing gowns have got you covered, literally and they come in sizes up to 5XL. These gowns can also be worn as a maternity dress before and nursing dress afterwards. Use coupon code PLUSMOMMY20 and go to dressedtodeliver.com to get 20% off!
My Plus Size Pregnancy Guide
Use coupon code PlusMommy to receive 20% off the My Plus Size Pregnancy Guide that covers everything you could want to know about having a plus size pregnancy. Stop Googling and start feeling empowered today!