As a plus size couple, we're pulling back the curtains on our 15-year marriage, sharing the raw, unvarnished truth behind our laughter, struggles, and resilience. From parenting pandemonium to the silent battles we've waged against societal expectations, we're sharing it all in hopes it helps other plus size couples feel less alone.
Please start by reading our 15 hard-earned lessons, as they might just echo your own experiences!
Then, tune into our latest podcast episode, where we dissect these truths, bare our souls, and share the kind of stories that life's composed of — unfiltered and upfront.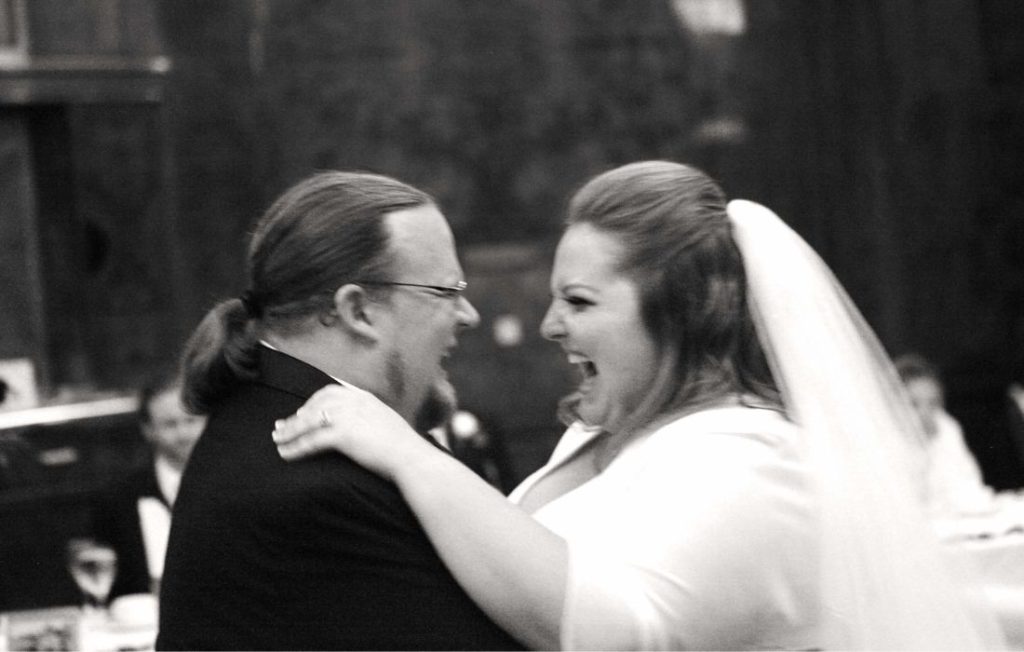 15 Lessons of Love from a Plus Size Couple
1. The Role of Humor
Laughter has been our refuge, our connector, our shared language in the best and worst of times. It's the undercurrent that's kept us sane and bonded.
2. Get Vulnerable
Transparency, in fear and love, has been our fortress. We've learned that in showing our authentic selves, our relationship has only solidified.
3. Body Positivity Journey
We've navigated the murky waters of societal beauty norms and chosen to set our own standards. It's a journey of self-love and mutual appreciation, and it's ongoing.
4. Unified Parenting
It's us against the whirlwind of raising humans. We've clung to consistency, support, and a united front, even when the storm seemed unending…or really stinky now that we have a teenager.
5. Handling External Pressures and Opinions
We've countered stares, unsolicited opinions, and biases, especially as a plus size couple. Our armor? Unwavering respect and support for each other.
6. Navigating Financial Ups and Downs
Money matters, and so does how you handle it. We've weathered financial storms by staying informed, prepared, and, above all, open with each other. Crucially, we've learned that maintaining a savings account, even with the smallest safety net of funds, can be a financial buoy during unexpected storms.
7. Facing Health Challenges
From skin cancer to vision struggles, we've been each other's rock through health scares, providing strength and advocacy when the other needed it most.
8. Mental Health Realities
We recognized our mental health as a critical piece of our family puzzle. Open dialogue, support, and getting help when needed has only made us closer and stronger.
9. Dealing with Loss
Grief reshaped us, and together we found ways to endure, honor, and continue forward by giving one another time while also having open communication.
10. Adapting to Change
We've taken life's curveballs — relocations, career changes, personal evolutions — and turned them into our shared adventure.
11. Conflict Resolution
Disagreements are inevitable, but we learned to argue effectively, keeping the problem at the forefront and our relationship at the core.
12. Keeping Romance Alive
Romance flourishes with self-love, acceptance, and honesty. As we've embraced our bodies and our truths, we've seen our love story deepen and grow.
Carving out time for each other has been the cornerstone of maintaining our intimacy. Whether it's seizing the opportunity for day-dates while our kid is at school or orchestrating those rare but special getaways, we've learned to cherish and maximize every moment we share.
13. Maintain Individual Identities
Our separate interests and personal spaces aren't a divide; they're a crucial part of our shared journey.
14. Friendship at the Core
Our love story has friendship at its core, a base that has kept us anchored in ourselves and each other.
15. Sagging Gracefully Together
Aging isn't just growing older; it's collecting stories, laugh lines, and memories. Together, we're embracing each new chapter, whether it brings crow's feet or silver strands, celebrating them as badges of a life well-shared.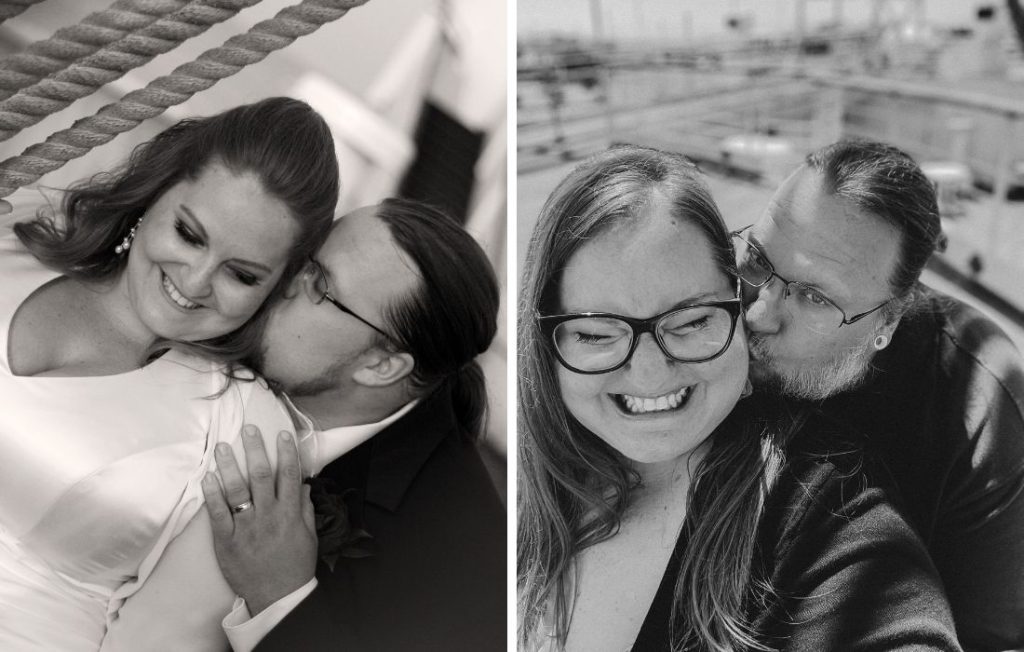 Now, dive into this intimate conversation with us. It's not just about sharing our narrative as a plus-size couple; it's about connecting with a story — our story — that could very well be yours. No pretenses, just life as we know it.
But before pressing play, we want to thank Pechanga Resort Casino for making our 15th wedding anniversary nothing short of magical! Every moment at this incredible place was everything we needed, from the delectable meals to the serene hours by the pool and even the thrill of the slots. What stood out most, though, was the thoughtful, size-inclusive environment. The little things—comfortable seating everywhere we went, the spa anticipating our needs with 5XL robes—made all the difference. We felt seen, respected, and valued. Pechanga isn't just a resort; it's a haven where every body is celebrated. To all the plus size couples out there: add Pechanga in Temecula, CA, to your must-visit list. Trust us; it's the getaway you deserve.
Recording & Show Notes: Plus Mommy Podcast Episode 211
Transcript happily provided upon request.
Resources Mentioned On The Show