Nicole's plus size IVF success story was six years in the making.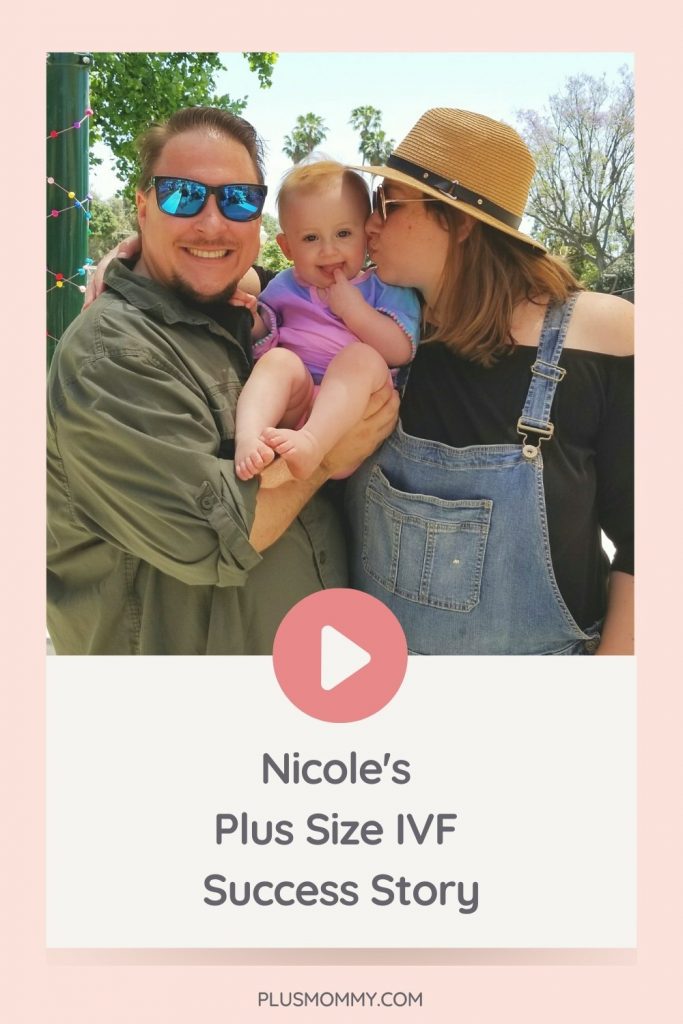 Plus Size IVF
She tracked her regular cycle for years, but in the back of her head, she knew something was wrong.
Other people in her family got pregnant right away, but she had been trying for so long.
When Nicole brought up fertility concerns to her gynecologist, the response she received was to lose weight and have more sex.

Nicole and her husband didn't undergo any fertility testing.
This is a narrative many plus size women are used to hearing – just lose weight!

Often there's a lot more to infertility for plus size women than just weight.

However, many care providers refuse to offer fertility support unless a person loses a significant amount of weight.
Finding a care provider who is size-friendly can be extremely difficult as Nicole learned.

After paying a lot of money out-of-pocket to meet with a fertility specialist, Nicole was horribly fat-shamed. This provider told her that if she ever did get pregnant, she could kill her baby by crushing it while giving birth.
While she was devastated, Nicole didn't give up! She pushed to connect with a new Reproductive Endocrinologist who was very kind and supportive.

Nicole would go on to learn her weight had nothing to do with her inability to become pregnant.
Nicole shares her plus size IVF success story in great detail during this week's episode of the Plus Mommy Podcast.

She encourages anyone struggling with fertility to be persistent and to connect with a fertility specialist who will be supportive.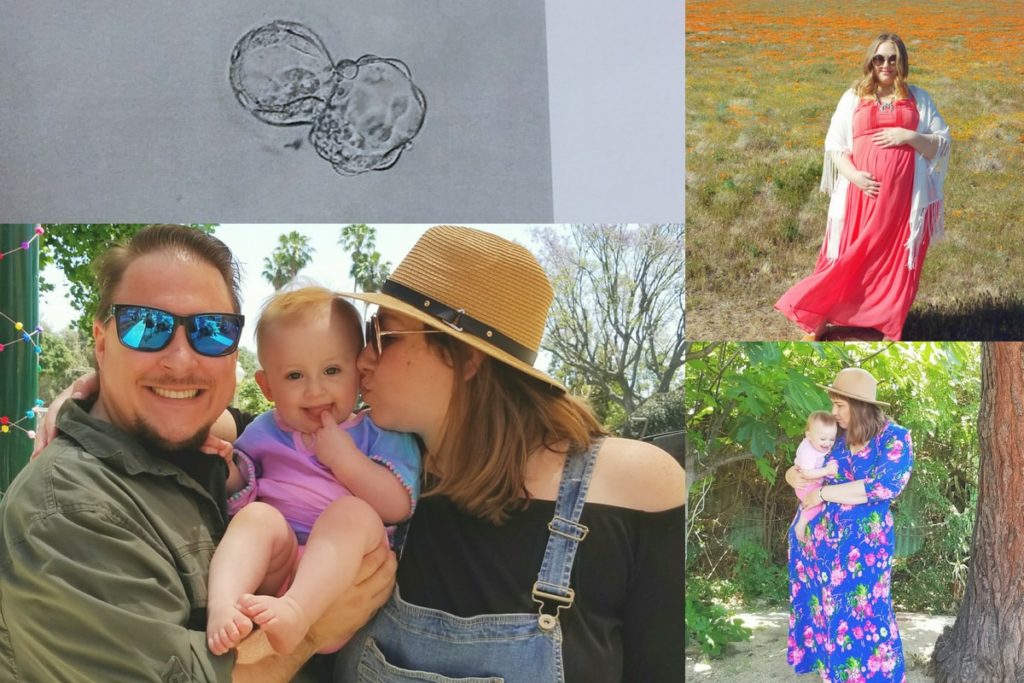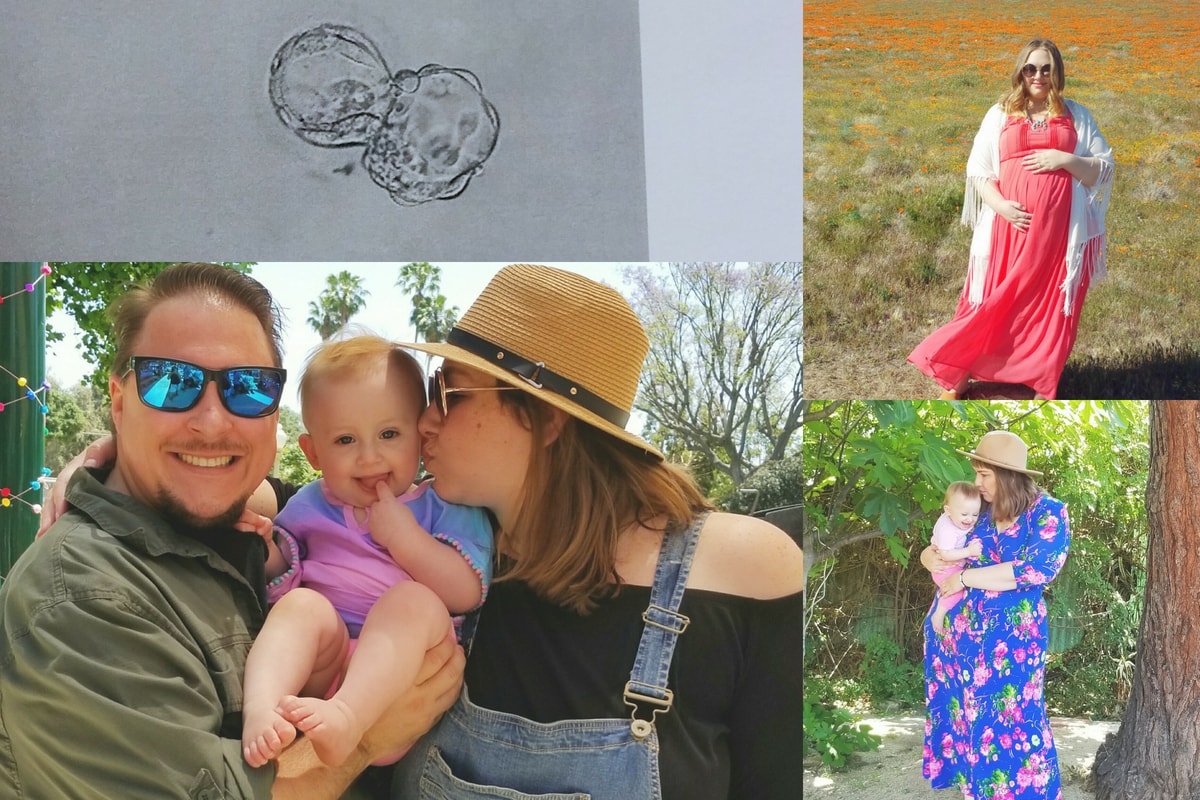 Recording & Show Notes: Plus Mommy Podcast Episode 18
Resources Mentioned On The Show:
Nicole was supported by Dr. Sanaz Ghazal at HRC Fertility located in Orange County, California.
For those who aren't familiar with fertility treatments, below you'll see a brief description of acronyms Nicole talks about while sharing her plus size IVF success story.

IUI (Intrauterine insemination) – This is a fertility treatment that involves placing sperm inside a uterus to facilitate fertilization.
IVF (In Vitro Fertilization) – With IVF eggs and sperm are manually combined, and the fertilized egg is transferred into the uterus.
FET (Frozen Embryo Transfer) – Fertilized embryos are thawed and then transferred into the uterus.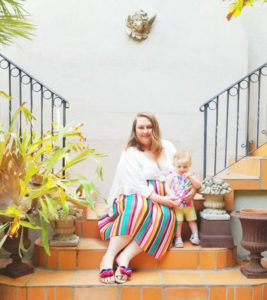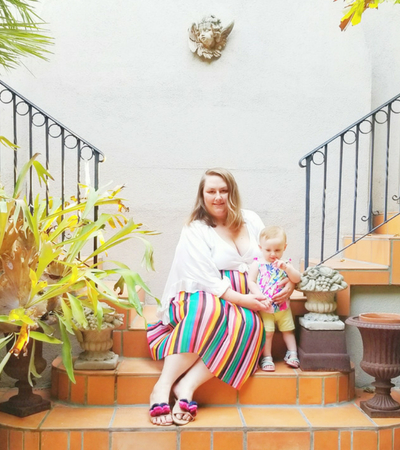 I am a 35-year-old mother of an energetic and curious 14-month-old daughter named Aubrey. I have been married to my husband, Ian for eight years and we live in the suburbs just east of Los Angeles. We're both born and raised in California and I have worked in the plus size fashion industry for 11 years. I currently am the Social Media Manager for luxury plus size brand, 11 Honoré.
I have always known that I wanted to be a mother and my husband and I tried to conceive for over six years before seeking help from a Reproductive Endocrinologist. We ended up conceiving via IVF with PGD (preimplantation genetic diagnosis) as a FET (frozen embryo transfer.) I had a very healthy pregnancy with zero complications but ended up having to have a c-section due to failure to dilate past 7cm.
We lead a busy life between raising a toddler and working but we always find time to swim, explore, visit friends and family and play.
You can find me on Instagram at @Nicole_bette
---
Thank You To Our Sponsor:
This episode is also brought to you by Plus Size Birth! Use coupon code PlusMommy to receive 20% off the My Plus Size Pregnancy Guide that covers everything you could want to know about having a plus size pregnancy.