Dana Monique, a semifinalist on season 20 of The Voice, quickly became a fan favorite with her powerful voice and commanding stage presence.
Her path to The Voice began in the church as a young girl. Dana Monique's grandfather was a pastor, her mother a Minister of Music, and her father played bass in the church and jazz bands.
From a young age, Dana Monique knew music came naturally to her. At the age of twelve, she sang her first solo in church. And by the tenth grade, she was performing alongside major musical talents in Houston, Texas.
Dana Monique began to watch closely and learn how the music industry works. Then, becoming a professional singer became her dream!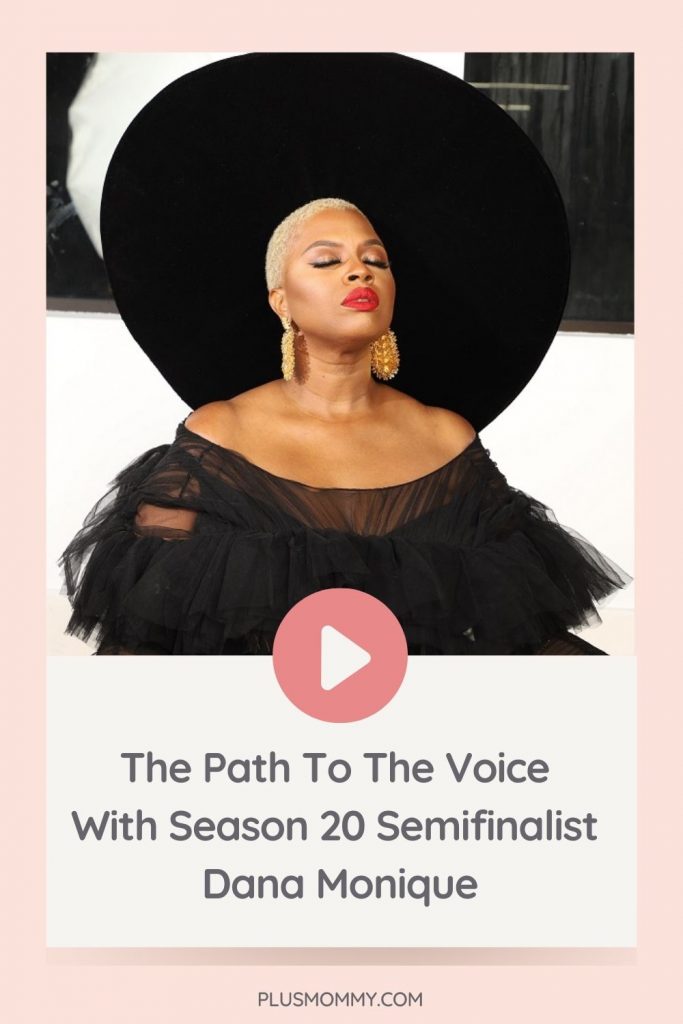 Dana Monique
By the age of 23, she was married and pregnant, and her second child was born fifteen months after her first. While her family was her world, she missed a big piece of herself as music became secondary.
Then, her husband joined the military, and her family relocated to Germany. She stopped singing altogether, and this was a difficult time in her life.
Her divorce came next, and she found herself a single mother struggling to put food on the table. With a daytime job and singing at night, Dana Monique did all she could to provide for her children.
Then, during her darkest time, she turned to her faith and meditation. The next thing she knew, doors were opening! She found herself on a cruise ship as a headliner for the BB King Allstar Band.
For four months, Dana Monique performed six nights a week, doing three shows each night.
While she was following her dreams, she had to work incredibly hard. Years prior, when she returned home from Geremy, she suffered from short-term memory loss. Learning songs was challenging, but Dana Monique didn't allow this obstacle to stand in her way. And she knew her teenagers were cheering their mom on!
She'll never forget a pivotal moment performing "I Will Survive" on the ship. With her arms wide open, singing her heart out, she felt at home! Nothing else mattered aside from leaving everything on the stage, and she does that to this day.
In March of 2020, a global pandemic shut the world down, and she immediately went home to her kids.
While performing at an event for George Floyd, Dana Monique contracted COVID and got very ill. As she was home recovering, she got a message that she needed to submit a video of her signing for a TV audition. She did her video in one take and went back to focusing on her recovery.
Soon afterward, she got an e-mail, then her phone was ringing with producers trying to get ahold of her. She couldn't believe this was happening during a pandemic, with her performance opportunities were few and far between.
Soon after, she was in LA and a contestant on The Voice!
The premiss of The Voice is people audition for the show with the judges back's to the stage. Dana Monique knew that she needed to leave every part of her on that stage – and she did while performing "Freeway of Love."
Two judges turned their chairs for her and wanted Dana Monique on their team.
In the end, she picked Nick Jonas over John Legend because he told her she had something to prove. That spoke deeply to her!
One of Dana Monique's standout performances during her time on The Voice was the song "Free Your Mind" by En Vogue. This song meant so much, especially during this time in our lives, with Black Lives Matter to other injustices in the world. She wanted to make sure the message of freeing your mind was delivered – and she blew everyone away!
Beyond her talent, Dana Monique's style, with gorgeous outfits hugging her curves, also stood out!
Her path to The Voice ended as a semifinalist in the top nine. But this is only the beginning of the world falling in love with this showstopper.
Listen as Dana Monique tells her story of going from a struggling single mother with a passion for performing to a semifinalist on season 20 of The Voice. Her powerhouse voice and positive outlook on life captivated millions. You'll feel inspired and fall in love with Dana Monique after listening to this episode of the Plus Mommy Podcast!
Recording & Show Notes: Plus Mommy Podcast Episode 151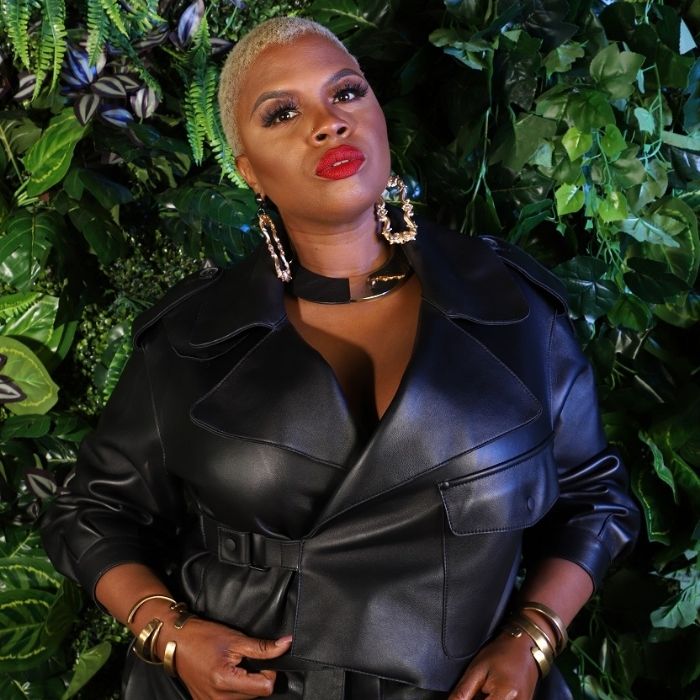 Born and raised in the Third Ward of Houston, Texas, Dana is no stranger to getting down and dirty! Born into a musically gifted family she began singing in church where her mother ran the music ministry and her father performed in a jazz band. At the age of 12 she sung her frst solo, and by 15 she was touring as a background singer. She has shared the stage with some of musics' most heavy hitters like Zac Brown Band, Musiq Soulchild, Lalah Hathaway and CeCe Winans. From headlining cruise ships to arranging vocal productions Dana constantly surrounds herself with "feel good" music because she knows the power it has to heal! This singer-songwriter gained national notoriety when she caught the ears of coaches Nick Jonas and John Legend on the 20th Season of NBC's hit show, The Voice. Currently, Dana is grinding in the studio working on her debut project scheduled for release this Summer and enjoying time with her two beautiful children.
Connect with Dana Monique via her website, Instagram, and Twitter.