I weighed 299.9 lb on my first prenatal visit. Everything I read online led me to believe that my plus size pregnancy would be full of complications. It was hard to imagine that my 300 lb birth story could end in a vaginal birth, let alone an unmedicated natural birth.
That's what I wanted – to give birth naturally.
I desperately wanted to give birth without an epidural because I wanted to remain in control.

Deep down, I feared what would happen if others needed to move my body for me.

What would they say?

How would they treat me?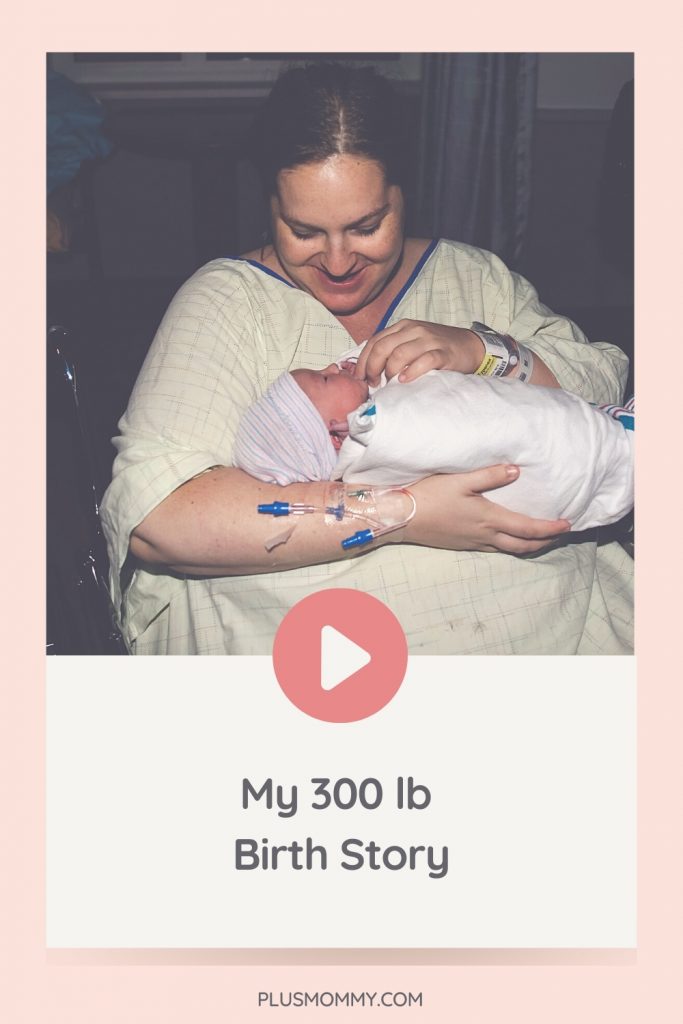 300 lbs And Pregnant
The first five months of my pregnancy was full of water aerobics and watermelon.

I loved being in the pool and eating nourishing food that fueled my body. A body I kept waiting to fail me during pregnancy.
During one night at water aerobics my friend Angela, who was also pregnant, shared that she hired a doula for her birth.

My curiosity peaked, and before I knew it, a thin punk-rock woman named Whitney was sitting in my living room.
Related: Plus Size Pregnancy Struggles And Finding Self-Love
Whitney is a doula, and she listened to my desires for an unmedicated birth. Afterward, she said I should have a home birth.

I was shocked!

How could she not understand that I was having a high-risk pregnancy and that my 300 lb birth story would be full of complications?
A home birth?

No! I explained to her that my plus size pregnancy was high-risk.
Her response knocked the wind out of me, "Who told you that? No, you're not having a high-risk pregnancy!"

She went on to repeat everything I had told her about how I was taking great care of my body and that I hadn't incurred any risks during my pregnancy.
But, but, but, I weigh nearly 300 lbs, and I'm pregnant! That makes me high-risk!
Whitney basically told me to get over my weight – that my thoughts, not my body, were holding me back.

If I wanted a natural childbirth then I should strongly consider the midwifery model of care and switch medical facilities.
And so I did!
Five months into my pregnancy I switch care from an OB-GYN to a midwife, and the rest, as they say, is history.

As you'll hear in this episode of the Plus Mommy Podcast, I had a perfectly healthy plus size pregnancy, and my 300 lb birth story ends by me giving birth on my knees.

My body is not broken. My body is amazing!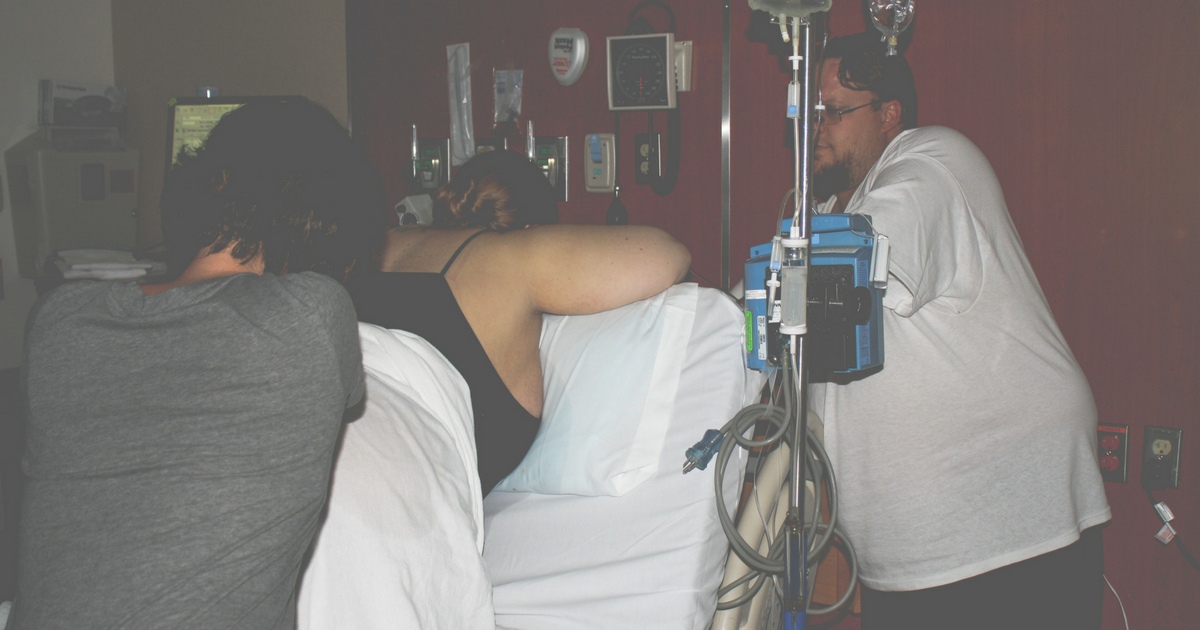 On my medical records, there are two boxes checked off that solidify to me that plus size does not automatically equal high-risk.
Box 1 = Obese
Box 2 = Low-Risk
I hope my story inspires others to believe in the strength and beauty their body possesses!
Recording & Show Notes: Plus Mommy Podcast Episode 17
Resources Mentioned On The Show:
Here's a free guide from the Plus Size Birth website that teaches you how to connect with a size friendly care provider.
Photos pictured below were mentioned on the show – Braeden's going home outfit that was packed by my husband and my maroon toilet.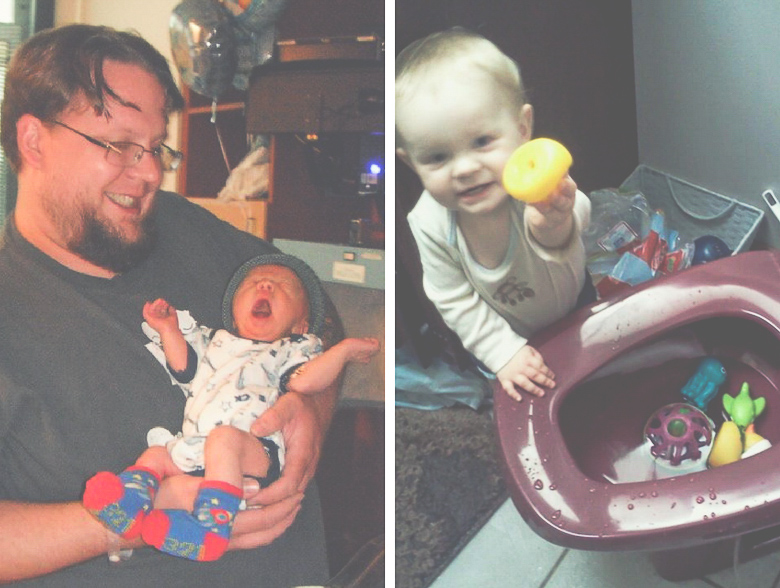 Thank You To Our Sponsor:
This episode is also brought to you by Plus Size Birth! Use coupon code PlusMommy to receive 20% off the My Plus Size Pregnancy Guide that covers everything you could want to know about having a plus size pregnancy.