Having a plus size pregnancy with twins taught KC to appreciate her body unlike she ever had before.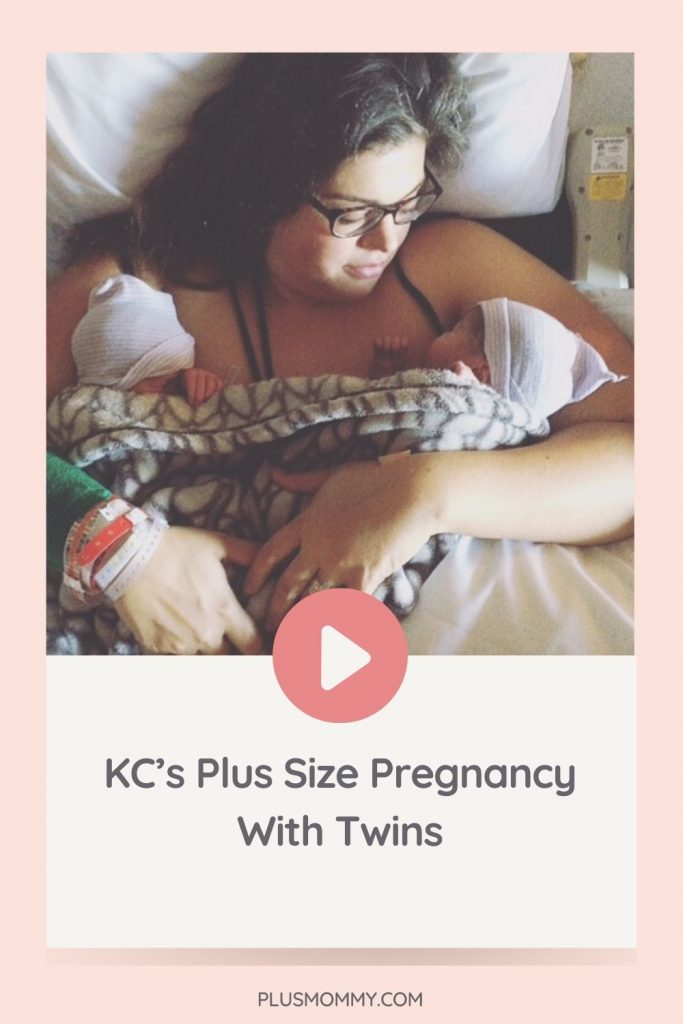 Plus Size Twins Pregnancy
Plus size women can't have babies – that's the message KC often heard. Believing her journey to becoming a mother would be difficult, she told her husband they needed to start trying long before they were ready to become parents.
After a few months of trying, KC was pregnant and she would go on to have five baby girls!
For her first pregnancy, KC will never forget her OB-GYN saying, "Let's talk about the fact that you're obese."
That set the tone for the prenatal care she received. When her baby flipped into a breech position, she was told she'd be having a c-section. And she did.
Things were entirely different for her second pregnancy when she worked under the care of midwives at a birth center.
KC was treated with dignity and respect. She felt like her pregnancy was celebrated!
When her second daughter flipped head up at 36 weeks, has her first had, her midwives provided KC with options to get her daughter into the optimal position for birth. And it worked!
While KC needed to transfer to the hospital, she was still able to have the vaginal birth after cesarean she desired and knew her body was capable of having.
When KC got pregnant with her third, she planned a homebirth.
That was until finding out she was experiencing a plus size pregnancy with twins!
During her twin pregnancy, KC feared how large her body would become. For the first time during pregnancy, her belly was shaped more like a "B" than a "D".
The love of her life, her husband Chris, kept telling her how beautiful she looked. He encouraged her to embrace her body and this pregnancy.
KC had a realization that her body was designed for this twin pregnancy!
Chris encouraged her to have a maternity photo shoot to highlight her pregnancy and the results are breathtaking!

"I'm proud to say that despite the discouraging "statistics" I had the easiest, healthiest twin pregnancy. At 37 weeks we welcomed our beautiful 6 lb baby girls into the world with no need for oxygen, feeding tubes or NICU time. My plus size body did an amazing job, I baffled docs that just saw me as "clinically obese" and I documented every moment of it proudly! Don't allow anyone to make you doubt your body, be proud and show them all that you can do!" – KC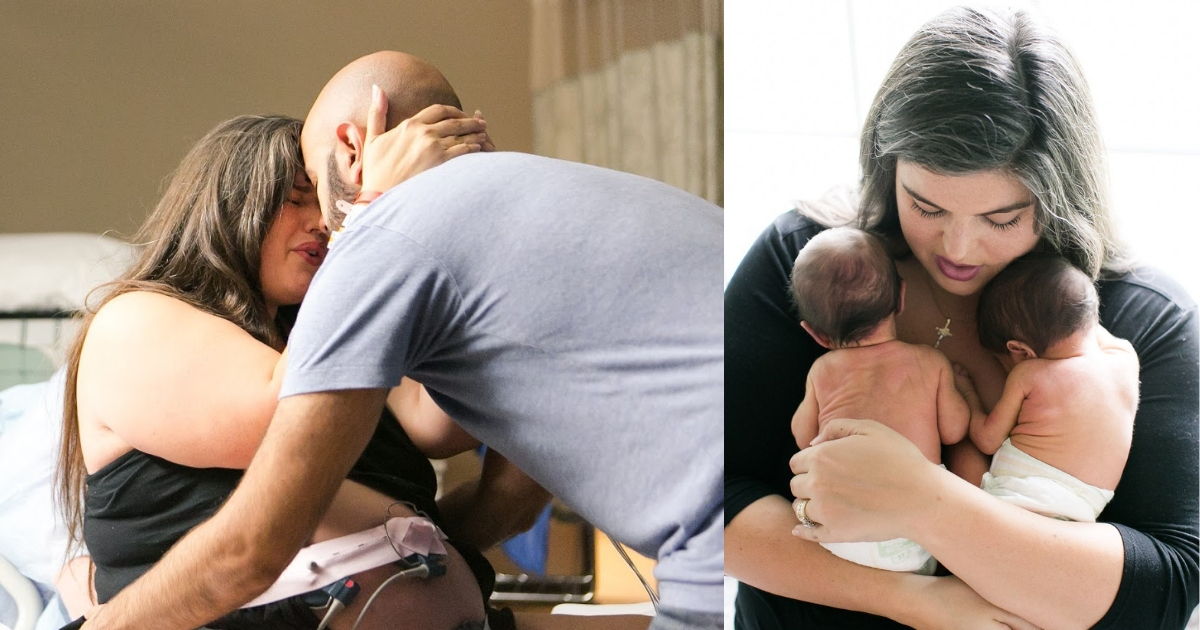 During this episode of the Plus Mommy Podcast KC shares her journey to motherhood, including her plus size twins birth story.
Photos by Jana Marie Photography
Recording & Show Notes: Plus Mommy Podcast Episode 35
Resources Mentioned On The Show:
Thank You To Our Sponsors:
Dressed To Deliver
Join the thousands of women who ditched the blue hospital gown for a more comfortable labor in one of Dressed to Deliver's birthing gowns.
Dressed to Deliver birthing gowns have got you covered, literally and they come in sizes up to 5XL. These gowns can also be worn as a maternity dress before and nursing dress afterwards. Use coupon code PLUSMOMMY20 and go to dressedtodeliver.com to get 20% off!
My Plus Size Pregnancy Guide
Use coupon code PlusMommy to receive 20% off the My Plus Size Pregnancy Guide that covers everything you could want to know about having a plus size pregnancy. Stop Googling and start feeling empowered today!