Heather Mae is a social-justice songwriter whose song "I Am Enough" has become a self-love anthem for many. With her second album, Glimmer, Heather Mae is helping people to know they aren't alone by writing music about mental health.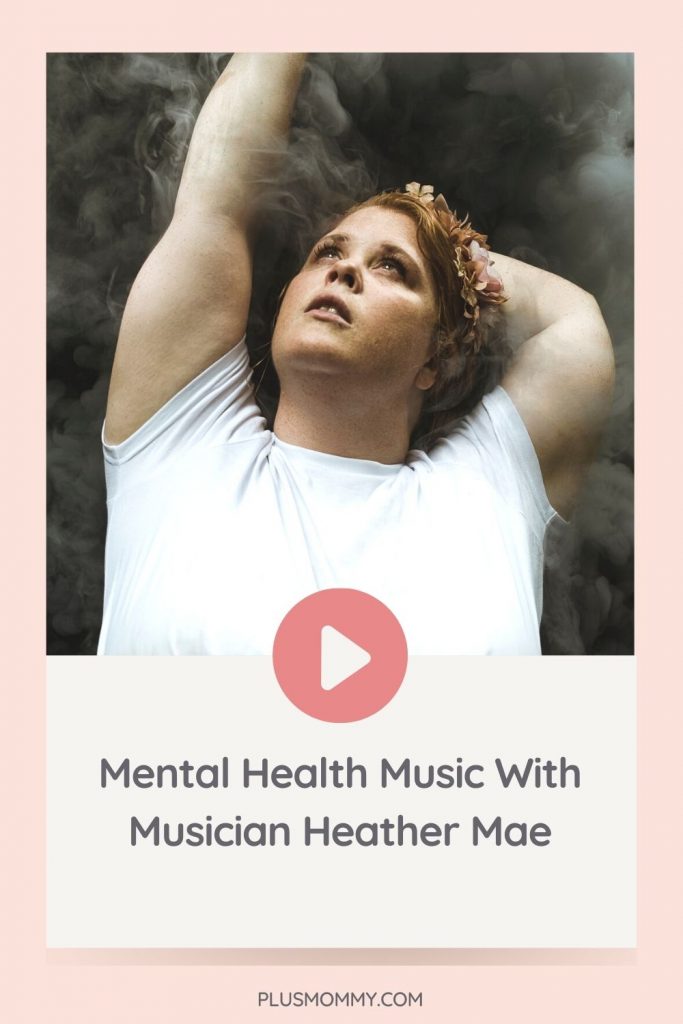 "I'm fat, queer, have Bipolar Disorder 2, and I'm done being ashamed of all of the above." – Heather Mae
1 in 4 people have a mental health disorder, and it's Heather's hope to help people hold onto their glimmer. It's her desire to provide songs to give people the strength to just exist.
As you can see by watching Heather perform "I Am Enough" (from her first album), her voice is as powerful as her passion!
Just as she did with her first album, Heather is pre-selling her second album via Kickstarter and providing additional perks to raise funds.
I encourage you to join me in supporting her!
Take a moment to watch her Kickstarter video to understand why I am so honored to have such a talented and amazing person as a guest on my podcast – GLIMMER: Heather Mae Makes A Record For The Light-Seekers
Enjoy listening to my interview with Heather for the Plus Mommy Podcast but please know there's a content warning for suicide.
Recording & Show Notes: Plus Mommy Podcast Episode 34
Be sure to subscribe to the show on iTunes, Google Play, Spotify, Stitcher, or iHeart Radio. I'd be incredibly thankful if you took the time to leave a review. Follow Plus Mommy via your favorite social media outlet (Instagram, Facebook, Pinterest, and Twitter). Thanks for being part of this community!
Resources Mentioned On The Show: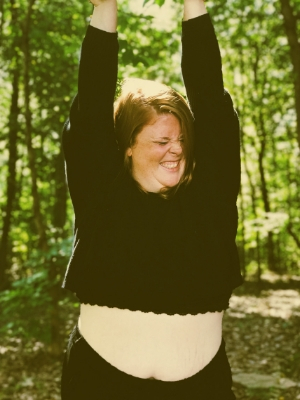 Heather Mae writes music for the light seekers and the good-troublemakers. Delivered via explosive vocals over high energy rhythm-heavy piano, her performances are an empowering, on-fire. She gives a musical experience that bursts in the chest of every audience member. Moving people to their core by her passion and message of self-love and social justice. Her 2016 debut album, I AM ENOUGH, reached #58 on iTunes Pop Album charts without the help of a record label.
In September 2019 she is adding another title to her resume: mental health advocate. Mae has taken her personal struggle with Bipolar Disorder 2 and Depression and turned it into a record, entitled GLIMMER.
Thank You To Our Sponsors:
Kindred Bravely
Finding the perfect nursing bra is like finding a unicorn in the wild. They have to be soft, comfortable, and easy to maneuver when you have a baby who's ready to eat! Mamas, who are a size 2XL or smaller, I'm happy to say I've found your unicorn! Kindred Bravely offers a wide variety of styles perfect for pregnancy and nursing. Learn more about Kindred Bravely.
Plus Size Birth
Use coupon code PlusMommy to receive 20% off the My Plus Size Pregnancy Guide. This guide covers everything you could want to know about having a plus size pregnancy.