DeAnna shares her experience as a pregnant pole dancing instructor and how dancing helped her body image during pregnancy and postpartum.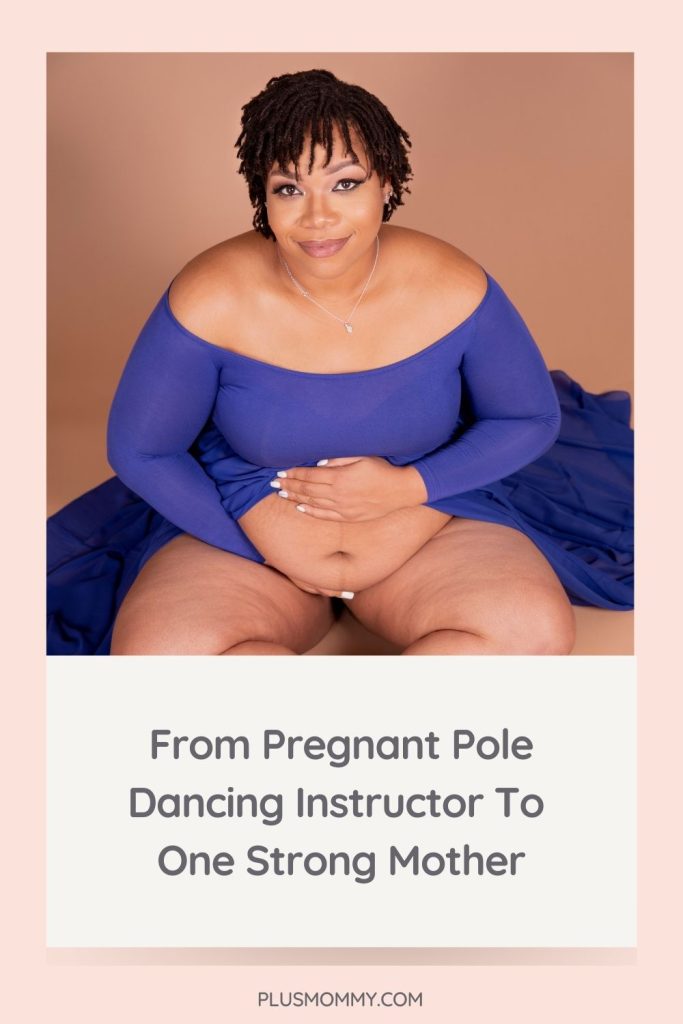 DeAnna's Pregnant Pole Dancing Story
DeAnna, a pole dancing instructor from Memphis, Tennessee, experienced a heartbreaking pregnancy loss in January of 2020.
Along with the support of her partner, she found strength and healing from therapy and her Black Girls Pole community.
In the middle of June 2020, with the pandemic raging and Black Lives Matter protests happening, DeAnna and her partner became pregnant again. While it was stressful to be pregnant, DeAnna found support from her favorite outlet – pole!
During her first prenatal visit, DeAnna could not see her regular OB-GYN. As a Black woman, well aware of the high mortality rates for Black women and babies during childbirth, she wanted a Black physician.
This first doctor DeAnna saw focused on her weight immediately and told her not to gain more than 15 lb during her plus size pregnancy.
To DeAnna's relief, she was able to see her regular care provider for all of her other appointments. And this doctor told DeAnna not to worry about her weight, as she was more focused on DeAnna having hypertension.
She took progesterone for the first 12 weeks of pregnancy after researching how it could reduce her risk of another miscarriage. Her care provider was very supportive.
DeAnna had her care provider's blessing to keep up her favorite physical activity until near the end of pregnancy. However, as a pregnant pole dancing woman, she kept things low to the ground.
DeAnna had to make adjustments as her body shape and size changed and equilibrium shifted throughout her pregnancy. See a video of DeAnna pole dancing while pregnant.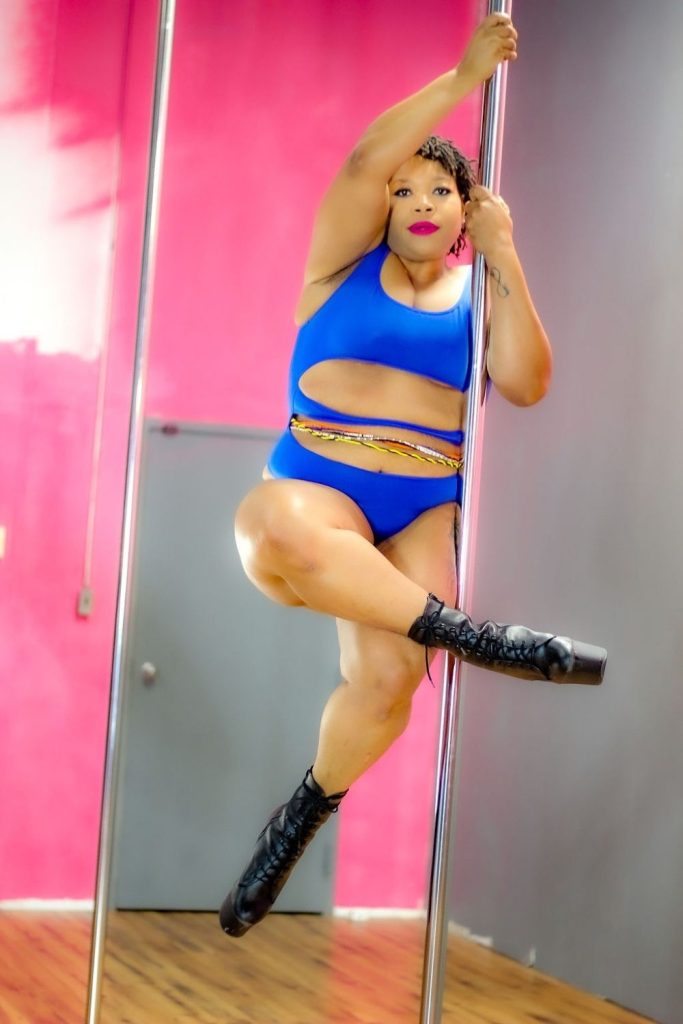 With the help of blood pressure medication and monitoring her blood pressure daily, DeAnna remained healthy throughout her pregnancy.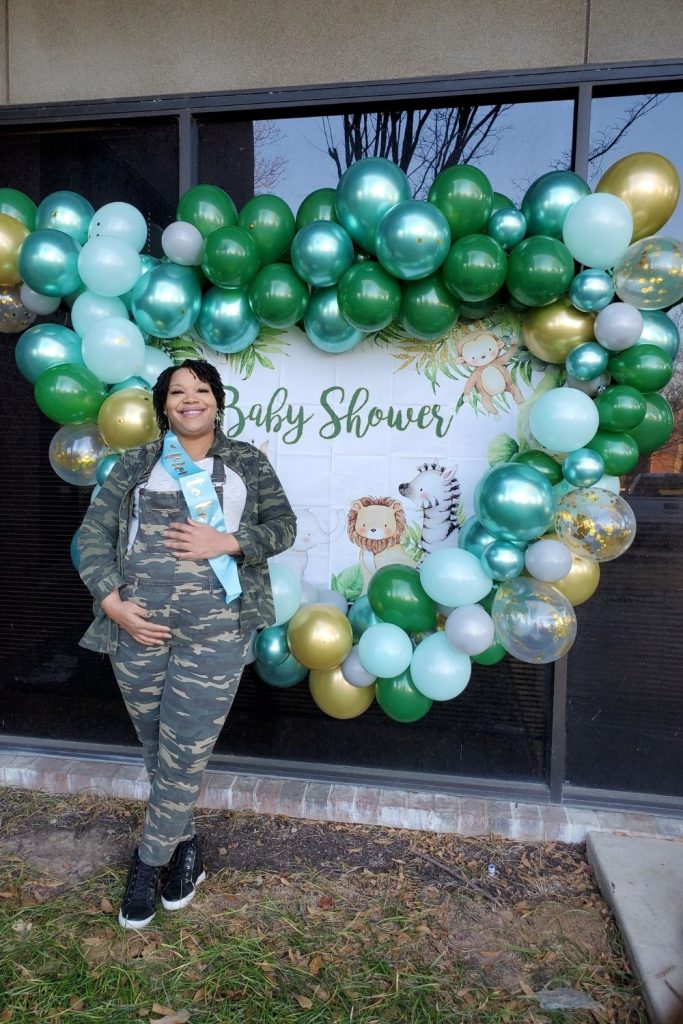 When she was 37 weeks and three days pregnant, DeAnna consented to an induction due to concerns about her elevated blood pressure.
Throughout 28 hours, the incredible labor and delivery staff did all they could to help get her son into the optimal position for birth. But unfortunately, the baby was in a transverse position, and nothing seemed to make him budge. So, DeAnna needed a c-section.
Thankfully, her cesarean birth experience as a plus size woman was positive. However, one thing that stood out was her belly getting taped out of the way for her baby to be born.
Due to her son being born early, he struggled to take a bottle and had low birth weight. A few days into her hospital stay, overwhelm set in. And a lovely nurse encouraged her to rest and allow the baby to go to the nursery. After that, things got better, and with her partner's support and a great care team, her son fed well enough to leave the hospital as a family.
It took a few months for DeAnna to start feeling like herself again, especially going from a pregnant pole dancing goddess to a new mom working to embrace her beautifully changed body.
Just like how she felt supported by her pole community during pregnancy, the same goes for her postpartum journey!
Hear DeAnna tell her story in her own words during episode 158 of the Plus Mommy Podcast.
Recording & Show Notes: Plus Mommy Podcast Episode 158
Transcript happily provided upon request.
Resources Mentioned On The Show: