When Tennielle shared a gorgeous maternity photo on Instagram, I stopped scrolling. As I read the text, it gave me chills! She shared what it's like to be pregnant when you are Black and plus size.

"Nearing the end of my pregnancy, I had a very intimate and pointed conversation with my OB; I told her to fight for me. I read too many articles for my own good about the maternal death rate for Black women. Not only was I Black but I was a plus size pregnant woman."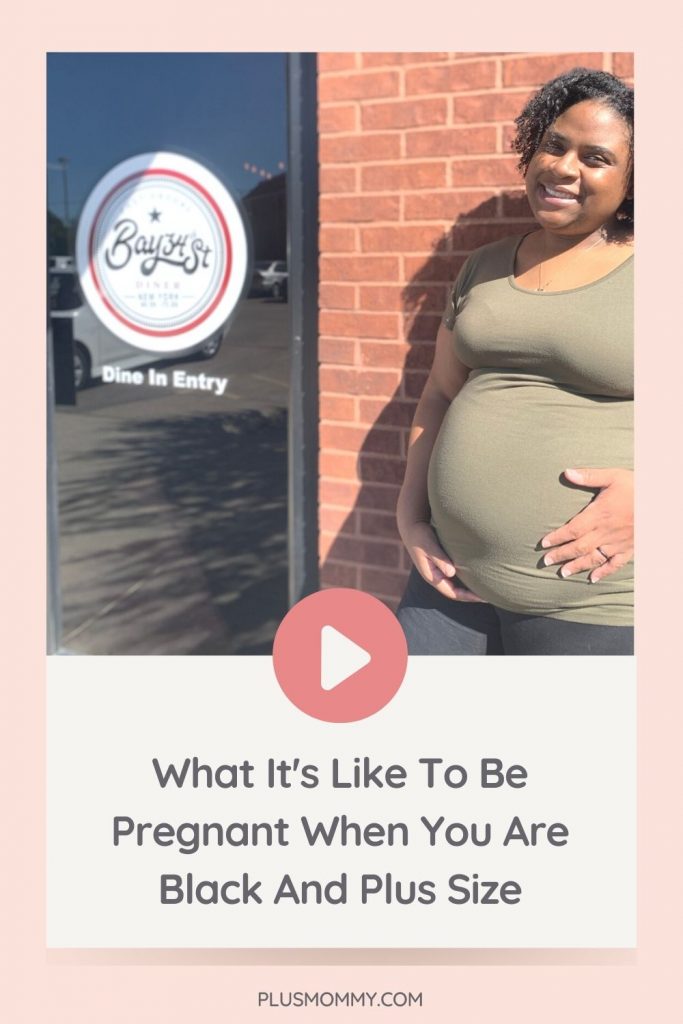 Pregnancy When You Are Black And Plus Size – One Mom's Story
Early on in Tennielle's pregnancy, she started advocating for herself, unlike she ever had her entire life.
She was determined to have the best healthcare she could find and not be treated differently because of her size or skin color.
Before her first prenatal appointment, she went to her doctor's office and vetted the staff to learn about her selected OB-GYN.
"I wanted to know how does she treat Black women? How does she treat fat women? How is she with the staff. Does the staff like her – do they feel comfortable working here? I have to advocate for myself, and there's no one in this body that's going to be able to do that, but me and so that's exactly what I did at that time."
Tennielle had a similar set of questions for her care provider.
"If you're going to look inside my body and you're comfortable enough to know what my vagina looks like, you need to be comfortable enough for me to ask you questions about Black women."
Tennielle's size-friendly care provider listened to her and made Tennielle feel like she had found the right OB-GYN for her prenatal care.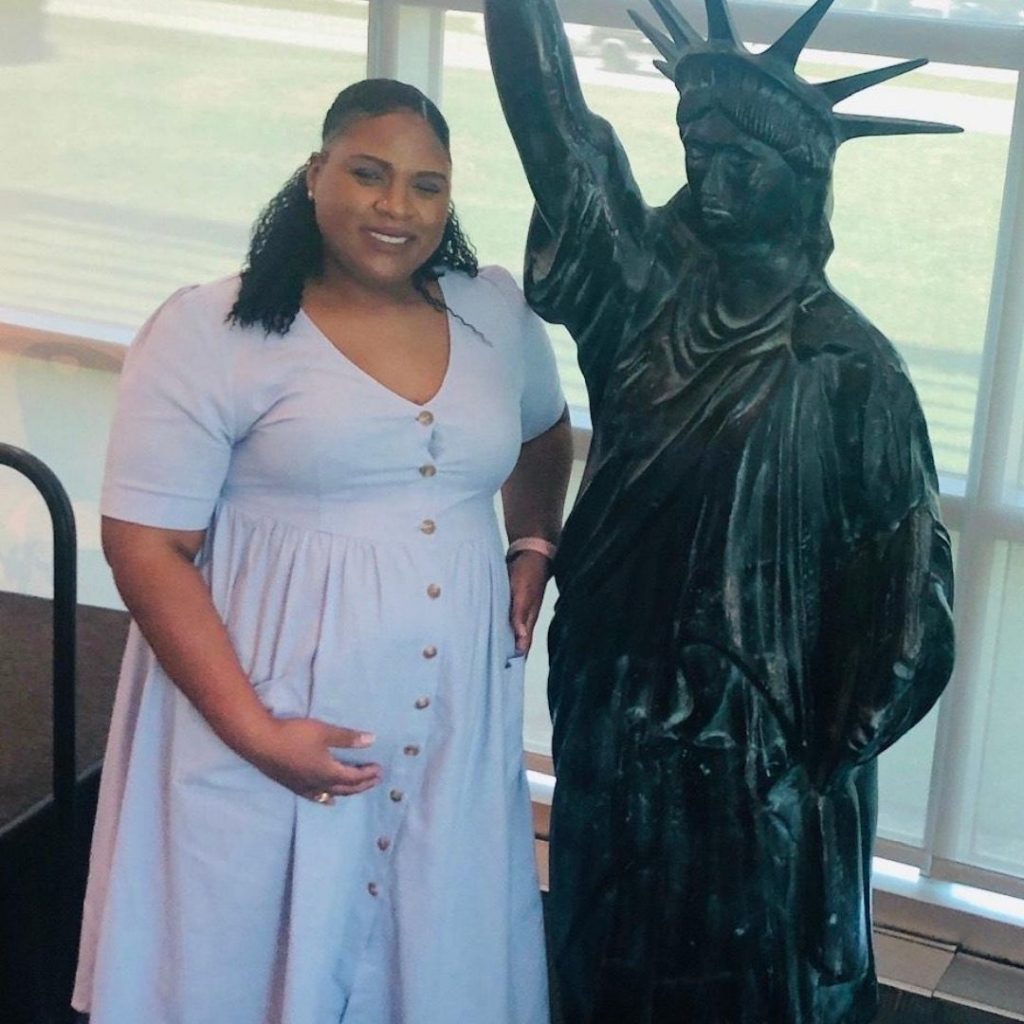 Unfortunately, she didn't receive the same compassionate care from a high-risk OB-GYN and an emergency doctor near the end of her pregnancy.
According to the Centers for Disease Control and Prevention, Black women are three to four times more likely to die from pregnancy-related causes than white women.
Listen as Tennielle shares her experience of what it's like to be pregnant when you are Black and plus size, along with her compelling birth story.
This is an episode that care providers should listen to, and we can all learn a great deal from!
Recording & Show Notes: Plus Mommy Podcast Episode 111
Resources Mentioned On The Show: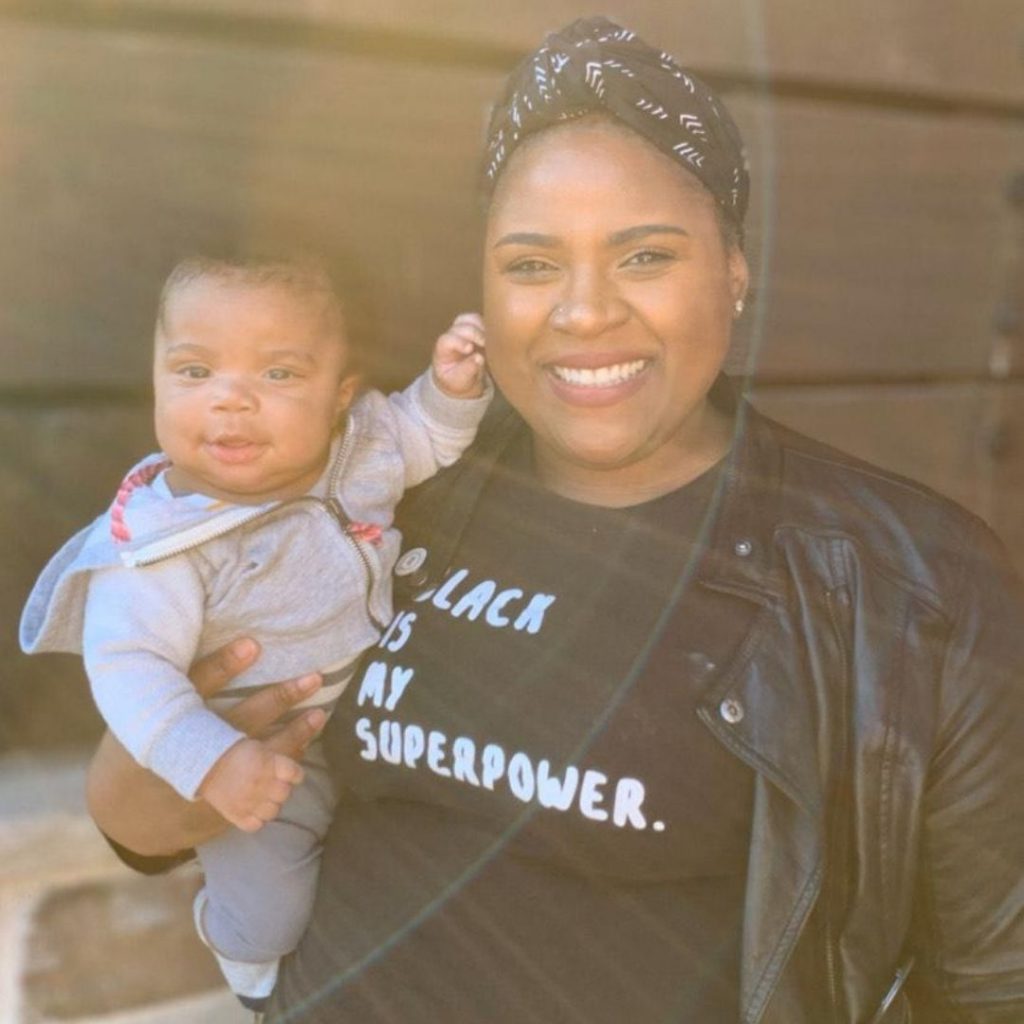 Tennielle Clark is a certified Personal and Professional Development Coach. She is a loving wife and doting mommy. In this age where Black women are underrepresented in spaces and often misunderstood, Tennielle started a podcast that would be a safe space. She Speaks Bougie Podcast is a space to illuminate the uniqueness and the vibrancy of the Black woman experience. Yes, we are strong, enigmatic women! We are also sensitive, passionate and tribal. There needs to be a space to make it ok to talk about traveling, gardening, the handmaid's tale, married at first sight and more!
Since launching in mid- June of this year, her podcast has gone international! As a Culture, Wellness and Lifestyle Curator, she cultivates each episode to show the beauty of being "bougie" by having conversations with women who own their niche. Her motto is make sure that the term "bougie" is whittled down to nothing but a normalized way of describing the interests that women have.
Thank You To Our Sponsor:
I'm excited to tell you about Ready. Set. Food! founded by a team of physicians, leading allergy experts and parents, it's a groundbreaking solution to childhood food allergy prevention. It conveniently mixes in with breastmilk, formula, or food and is pre-dosed to give your baby the right amount of peanut, egg, and milk – even if they're not yet ready to eat solid food.