The stigma surrounding postpartum depression is lifting as moms open up about their experiences. A lesser-known postpartum mental health struggle about 10% of women face is postpartum anxiety.
Anna Hithersay, the host of The Post Party Podcast, joins the Plus Mommy Podcast to share her postpartum anxiety stories.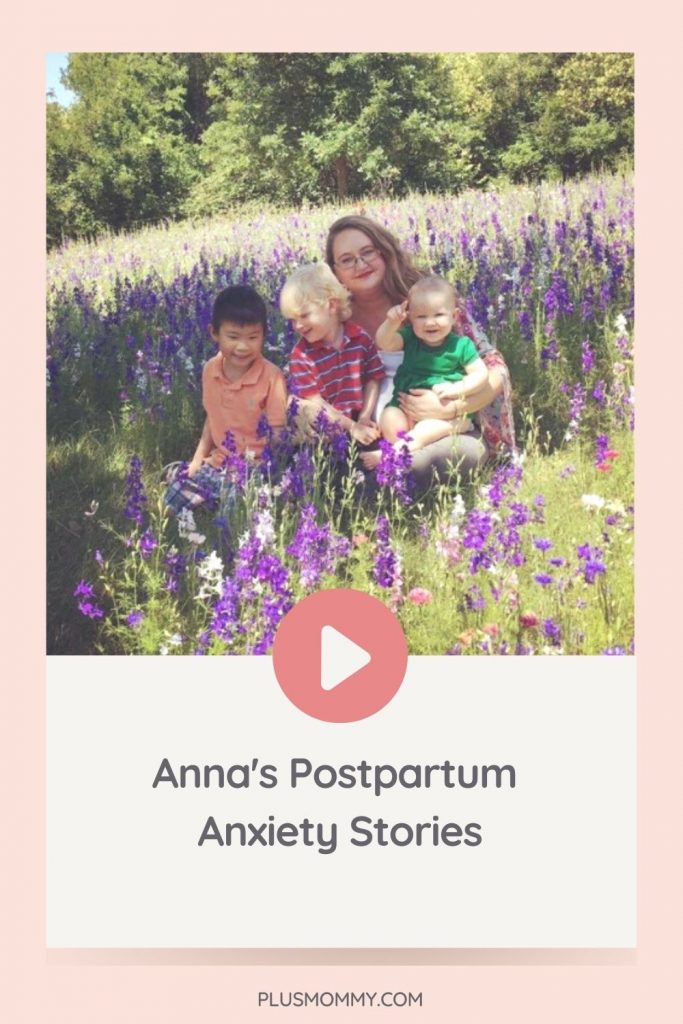 The first time Anna struggled with postpartum mental health was after adopting her son. Postpartum depression and anxiety disorders are just as common for adoptive moms as birth moms. Once a woman has experienced postpartum depression or anxiety, she is more likely to have it with future children. And that's exactly what happened to Anna!
Anna and her husband got the shock of their life by becoming pregnant after being told it would be nearly impossible. After giving birth, Anna recognized how childbirth is much more a mother's experience whereas adoption is something you experience with your partner.
Her second postpartum took a toll not only on her physical health but also mental health. She suffered greatly from postpartum anxiety and felt paralyzed.
When Anna became pregnant with her third child, another surprise, she knew she had to come up with a postpartum plan.
Postpartum is life changing and creating a postpartum plan can be life preserving when you suffer from postpartum mental health disorders.
Therapy and antidepressants are part of Anna's postpartum anxiety stories. While having a plan helped, Anna still struggled greatly after giving birth to her daughter.
Anna's postpartum experiences inspired her to provide a platform to allow other moms to share their postpartum stories. The Post Party Podcast supports countless moms with the motto, "Motherhood is too hard to do it alone."
Be sure to listen to Anna's postpartum anxiety stories via episode 25 of the Plus Mommy Podcast below. She also openly shares her journey to accepting her body as she is a plus size mom.

If you're struggling during postpartum please know there is strength in asking for help.
Symptoms of Postpartum Anxiety
Worrying constantly
Thinking that something bad will happen
Racing thoughts
Changes in sleep and appetite
Inability to sit still
Dizziness, nausea and hot flashes
Additional Postpartum Anxiety Stories:
[convertkit form=5087765]
Recording & Show Notes: Plus Mommy Podcast Episode 25
Resources Mentioned On The Show: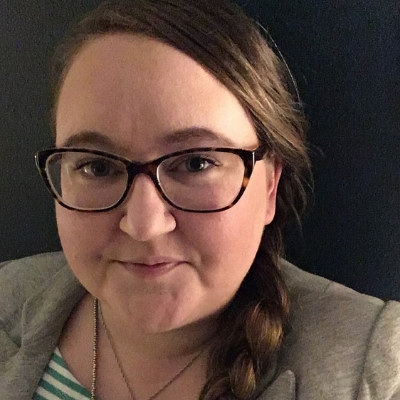 Anna Hithersay is a wife and mom of three and lives near where she grew up in Dallas, TX. She traded in the life of an academic librarian to stay home and teach her kids. When she's not homeschooling or podcasting you can find her snuggled up with a book and a beverage, preferably Dr. Pepper, whiskey, or coffee (in that order).
Thank You To Our Sponsors:
The Joyful Mama Project
Introducing a program designed to help amazing Mamas connect with their truths, get unstuck, and start creating the life they want. Learn more about the Joyful Mama Project and get to know Claire here!

Plus Size Birth
This episode is also brought to you by Plus Size Birth! Use coupon code PlusMommy to receive 20% off the My Plus Size Pregnancy Guide. This guide covers everything you could want to know about having a plus size pregnancy.