Why isn't there a Yelp for fat people?
That's the question Rebecca Alexander, the founder of the AllGo app, asked herself for many years.
During episode 106 of the Plus Mommy Podcast, Rebecca shares her journey to self-acceptance and turning an idea into a business. She also shares her new book, A Kid's Book About Body Image.
Disclosure: Plus Mommy is a participant in the Amazon Services LLC Associates Program, an affiliate advertising program. As an Amazon Associate, I earn from qualifying purchases. Read more about these links in my disclosure policy.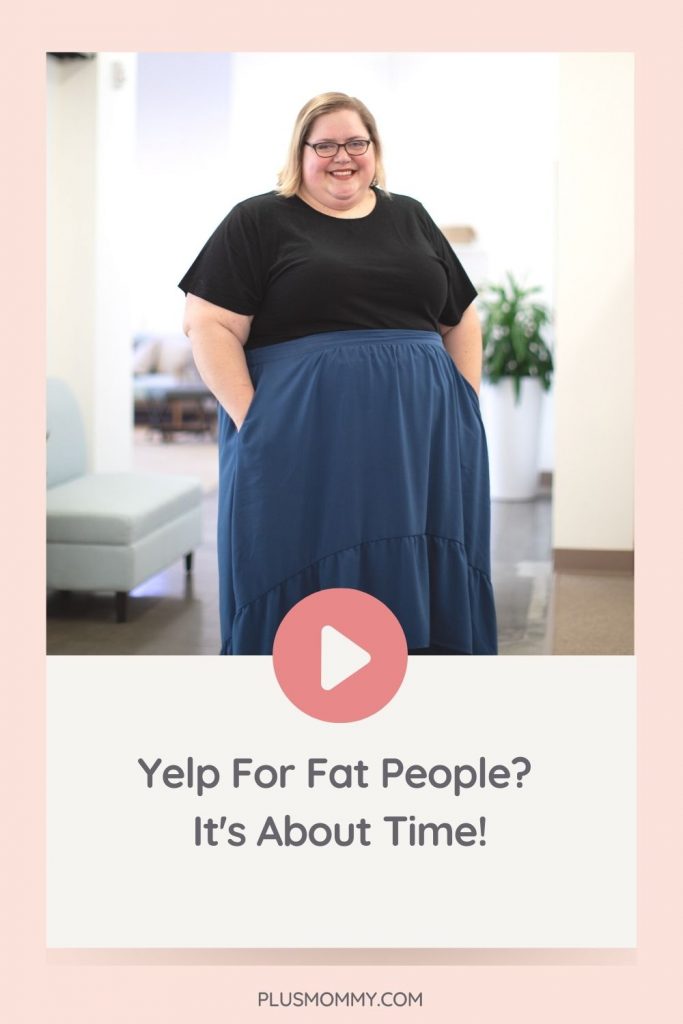 Restaurants Need To Be Size-Inclusive
Rebecca's career in nonprofit fundraising had her going to many restaurants with prospective donors.
Each business meeting caused her anxiety because she was never sure if the seating would be accommodating.
From tight booths, chairs with arms, to the dreaded trend of horribly uncomfortable bistro chairs that narrow at the back – restaurants don't always take into consideration accessible seating options for plus size customers.
Yelp for fat people was an idea Rebecca held onto for years.
As Rebecca started exploring body acceptance, she picked up two books – Hunger by Roxane Gay, and We Are Never Meeting in Real Life by Samantha Irby.
In both books, she read about the same frustrations she had experienced with restaurants not being accomodating.
She realized she wasn't alone!
In 2017, for the first time, Rebecca started openly talking about her body and how the world is not designed with plus size bodies in mind.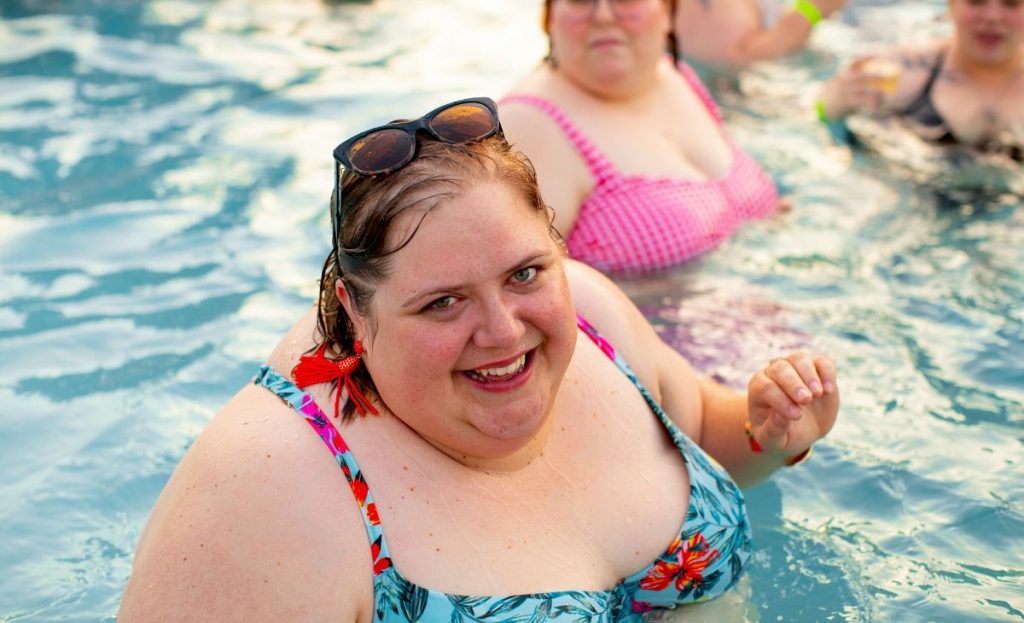 By 2018, her idea for a Yelp for fat people became a business!
AllGo, a review app for plus size people, launched a successful Kickstarter and started beta testing in Portland, Oregon.
The app, going national soon, goes well beyond restaurants by allowing people to review nail salons, massage therapists, care providers, and more!
If it's a business on Google, it can get a review from AllGo.
Meanwhile, as Rebecca connected with local upstarting businesses, she collaborated with Jelani Memory of A Kid's Book About.
In 2020, Rebecca's first book launched, A Kid's Book About Body Image.
It's an excellent book that allows parents and children to have important conversations about bodies and the "f-word" – FAT.
Listen in as Rebecca shares her journey from finding self-acceptance to becoming a needed voice in the fat-acceptance movement!
Recording & Show Notes: Plus Mommy Podcast Episode 106
Resources Mentioned On The Show: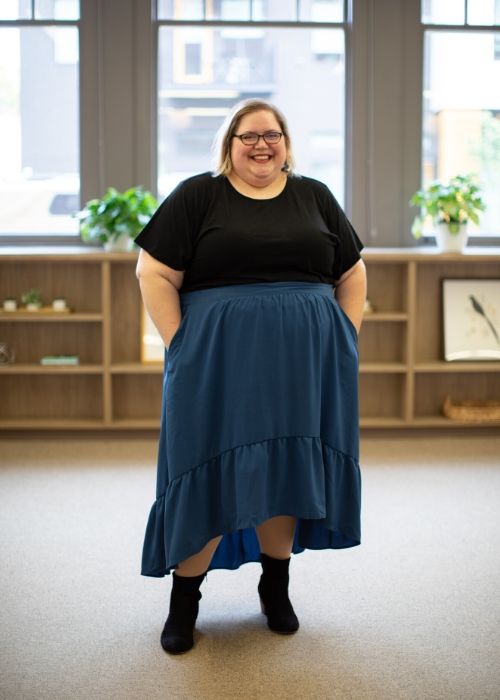 Rebecca Alexander is a fat entrepreneur, author, and activist. She is the Founder & CEO of AllGo, a community review platform where plus-size people rate the comfort and accessibility of public places so others can know what it's like before going out. She is also the author of A Kids Book About Body Image, which debuted in January 2020.
Photos by AllGo – An App For Plus Size People on Unsplash
Thank You To Our Sponsor:
This episode is also brought to you by Plus Size Birth! Use coupon code PlusMommy to receive 20% off the My Plus Size Pregnancy Guide. This guide covers everything you could want to know about having a plus size pregnancy.