Have you ever thought about taking boudoir photos when you are plus size? If so, you're in the right place!
Boudoir photography is for people of all sizes.

When you're plus size, you can have some unique concerns holding you back from booking your first shoot.
We hope to put your fears at ease and encourage you to take the leap!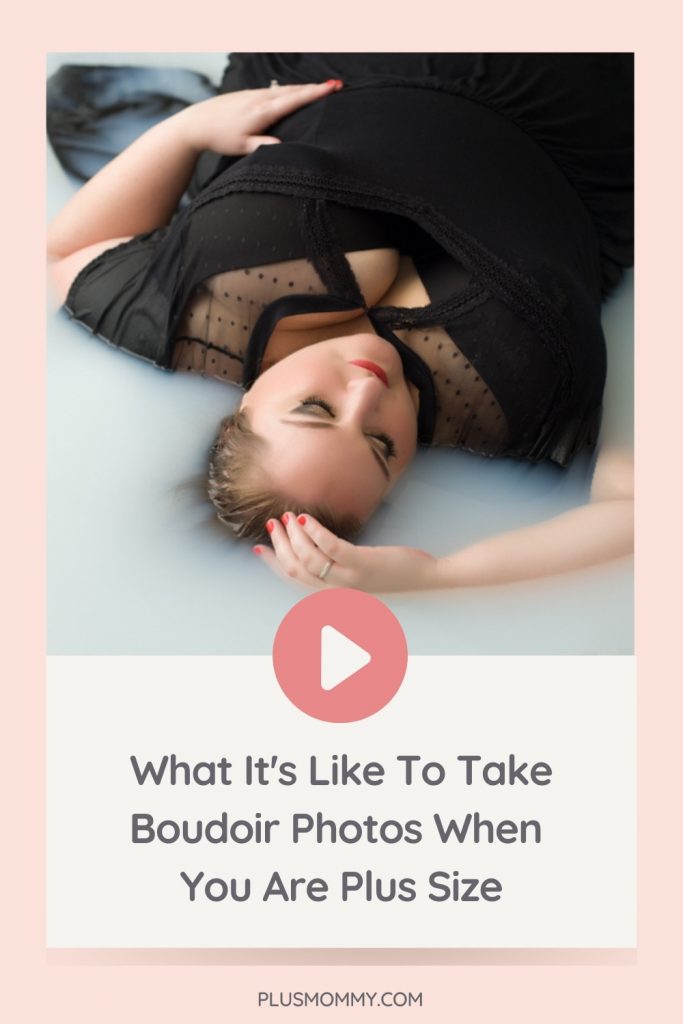 Plus Size Boudoir Tips
What Is Boudoir Photography?
Boudoir photography is a photographic style that's intimate and sensual.
Often when we think of boudoir, we picture a woman wearing lingerie.
But there are no rules!
Putting on something sexy isn't a requirement for taking sensual images – a partner's t-shirt can be just as sexy!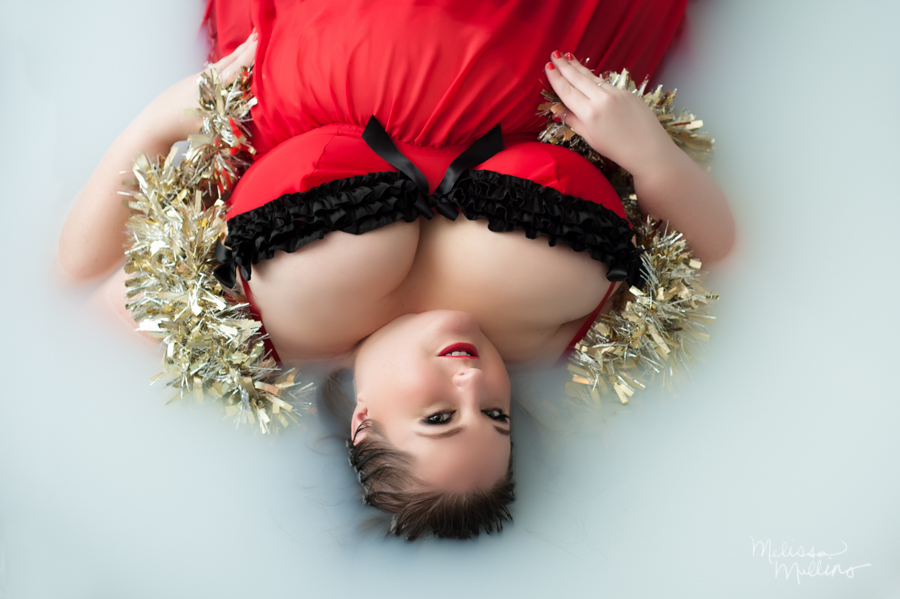 How To Find A Boudoir Photographer
Word of mouth can be one of the best ways to connect with an outstanding photographer.
Start by asking your friends, especially any friends who have taken boudoir photos while plus size.
You can do a Facebook post or post in a local mom's group if that feels too intrusive.
With or without any referrals, spend some time on Google searching for local boudoir photographers.
Please pay close attention to the models featured not only on their website but on social media pages.
Do they display bodies of all sizes? Or just one look?
The photos they choose to share say a lot!
Once you select a photographer who might be the right fit, don't just book online.
Milk bath boudoir photographer Melissa Mullins encourages people to hop on a call or set up a Zoom date to make sure you feel a connection with your selected photographer.
Feel comfortable enough to express any insecurities you may have and your vision for the shoot. That way, your photographer can be on the same page as you on the day of your shoot.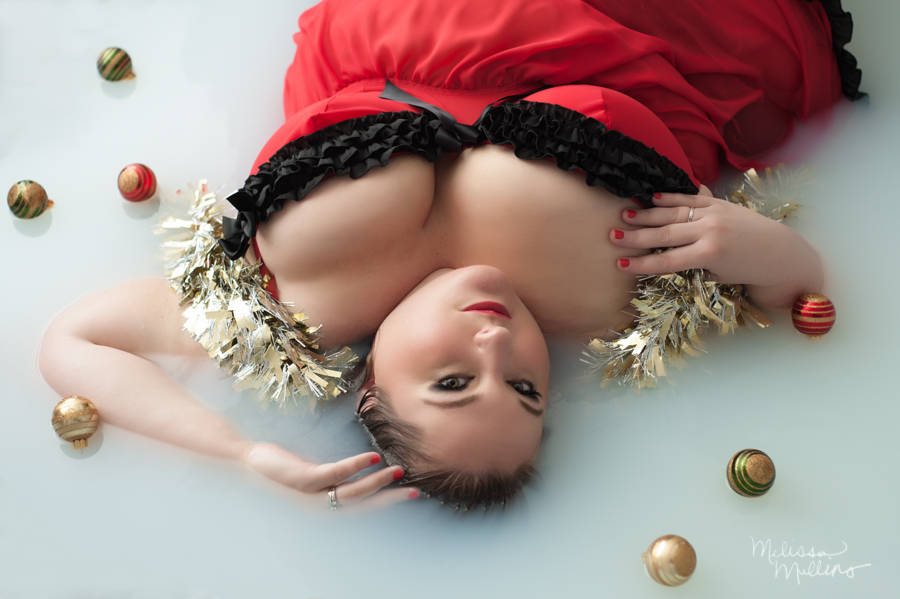 The Day Of Your Plus Size Boudoir Photo Shoot
Long before the day of your shoot, you'll want to select what you want to wear, from lingerie, including plus size maternity lingerie, to a special t-shirt.
The night before your special day, pack your bag in advance. Then be sure to get a good night's rest.
The morning of your shoot, drink lots of water to help prepare your skin for makeup. And be sure you've had something to eat, especially if you're planning to pop some bubbly.
Hopefully, your photographer will provide you with helpful information before your shoot to allow you to feel even more at ease.
Now it's time for you to show up!
Go in with an open mind, and entrust the person you've selected to create magic!
Remember, this is supposed to be a fun experience, and hopefully, you'll walk away with not only gorgeous images but an empowering experience!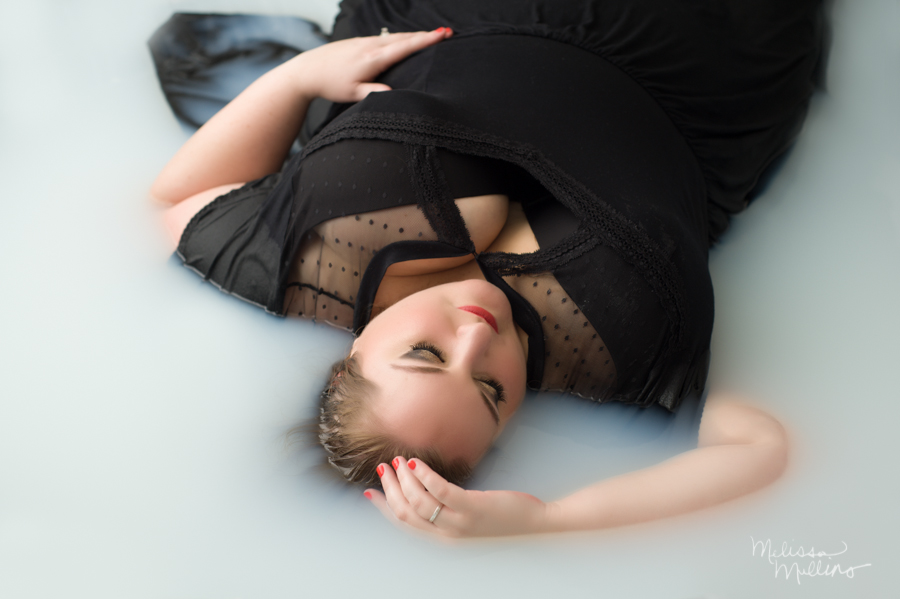 "It's amazing what happens when you're willing to strip down and push yourself to do something that feels terrifying at first. Find something that feels right to you and go for it!" – Jen McLellan
Photos by: melissamullinsportraits.com
Makeup by: larkmervine.com
Learn even more about what it's like to take boudoir photos when you are plus size by listening to episode 128 of the Plus Mommy Podcast. Jen McLellan shares her invigorating experiences and interviews photographer Melissa Mullins.
Recording & Show Notes: Plus Mommy Podcast Episode 128
Resources Mentioned On The Show: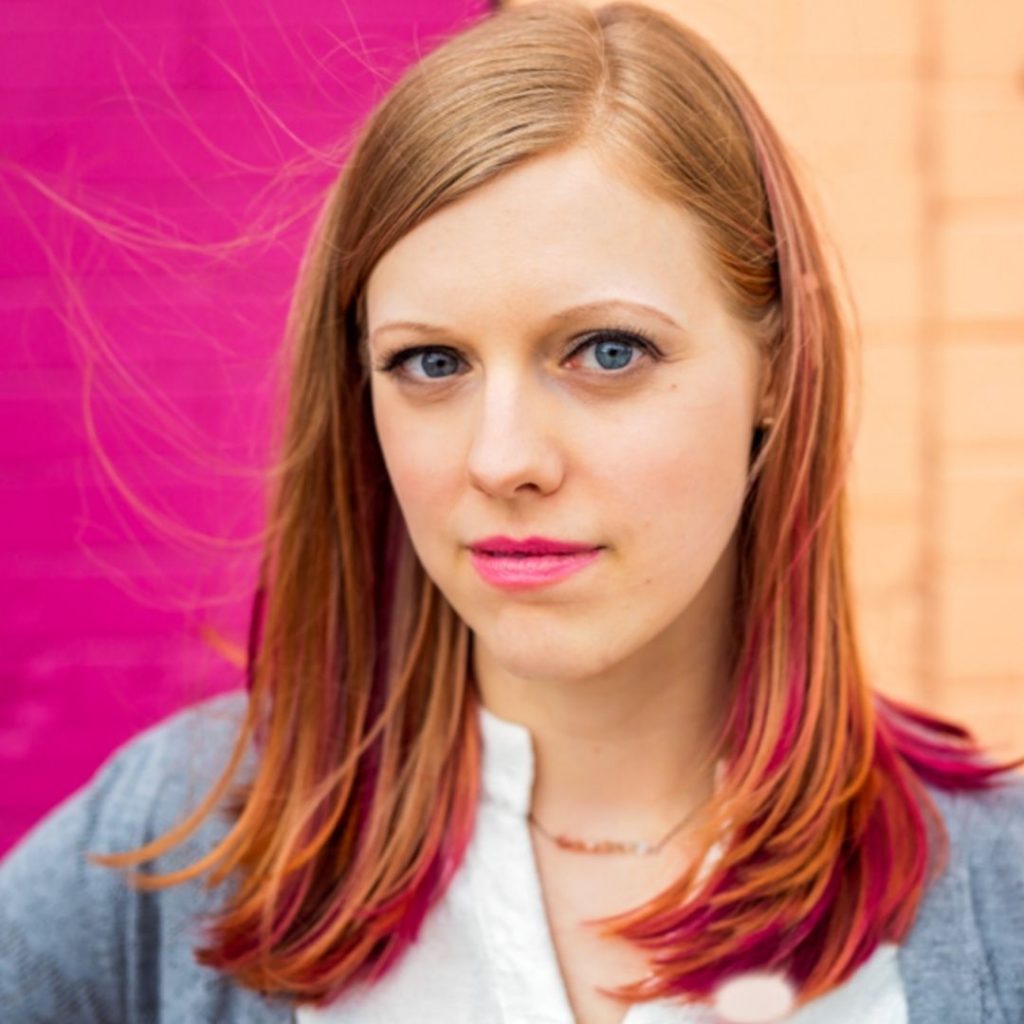 ---
Thank You To Our Sponsor:
This episode is also brought to you by Plus Size Birth! Use coupon code PlusMommy to receive 20% off the My Plus Size Pregnancy Guide that covers everything you could want to know about having a plus size pregnancy.