There are unique challenges when you're in a plus size relationship (especially in the bedroom). Let's talk about it!
My husband, Chris, and I don't hold anything back.
We hope by being so open, we help others to feel less alone.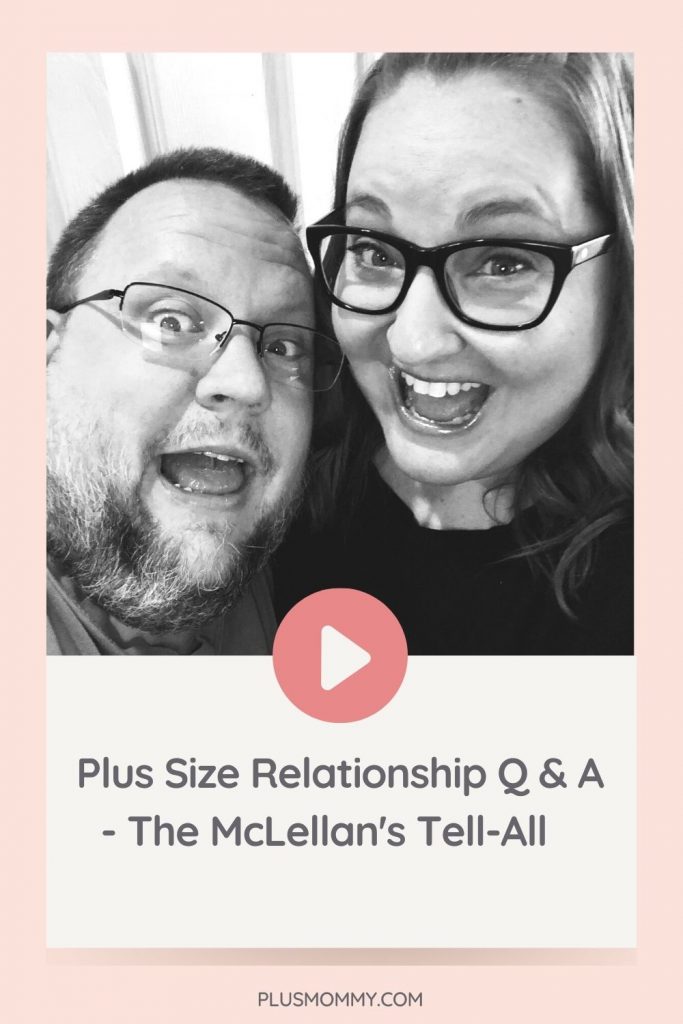 Recording & Show Notes: Plus Mommy Podcast Episode 100
Be sure to subscribe to the show on iTunes, Google Play, Spotify, Stitcher, or iHeart Radio. I'd be incredibly thankful if you took the time to leave a review. Follow Plus Mommy via your favorite social media outlet (Instagram, Facebook, Pinterest, and Twitter). Thanks for being part of this community!
Resources Mentioned On The Show:
Thank You To Our Sponsor:
This episode on plus size motherhood was brought to you by Plus Size Birth! Use coupon code Plus Mommy to receive 20% off the My Plus Size Pregnancy Guide. This guide covers everything you could want to know about having a plus size pregnancy.