From concerns about body odor to wondering if you should hold up your belly or not – let's talk about everything you want to know but are too afraid to ask about getting a plus size Brazilian wax!
We'll also talk about getting a Brazilian wax when you're plus size and pregnant.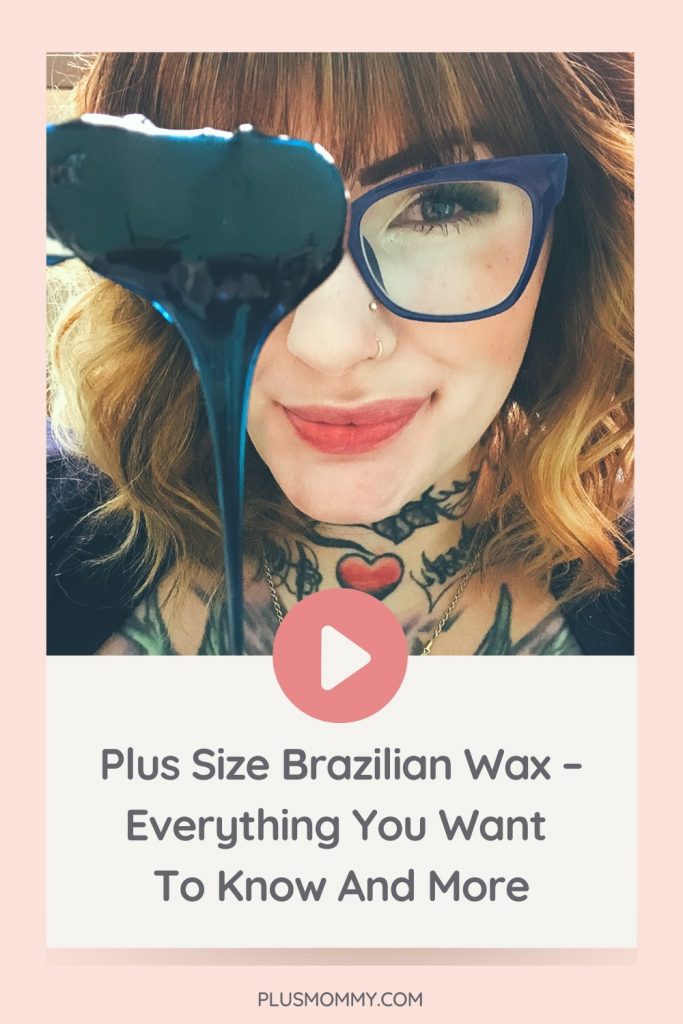 With over seven years of experience, Megan Hodge is an elite waxer and specialized skin consultant.
Megan goes well beyond just the in's and out's of getting a plus size Brazilian wax.

She breaks down how to connect with a size-friendly waxer and shares tips specifically for larger bodied people who want to get waxed – be it a plus size bikini wax or Brazilian.
4 Tips For Getting A Plus Size Brazilian Wax
1. Connect With A Size-Friendly Waxer
Just like the importance of hiring a size-friendly care provider, you want to work with an experienced waxer or esthetician (not a nail tech) who has worked with larger bodies.
To connect with a plus-size-friendly waxer, Megan recommends calling around and asking questions.

Use words like, "bigger bodied" or "fat bodied" (if you self-identify as fat) to find the right person who is not only good at their job but also size-friendly.
Along with asking your friends, Groupon is a great place to start when trying to find a skilled waxer.
Be sure to look at ratings via Yelp (and Groupon if you go that route) to make sure there are positive reviews.
Have a consultation before being waxed. If you don't feel comfortable, then leave.

Don't feel pressured to have a service performed, if you don't feel good about the situation.
2. Do Not Apologize For Your Body!
You are coming to someone for this service! They are professionals, and they are there to do a service.
As Megan says, "There's nothing that your body has that I haven't seen." Do not apologize for your body!
While the internet will tell you to trim before getting waxed, Megan recommends putting the scissors down.

Don't be ashamed of your pubic hair and allow your technician to do their job well.
If you have concerns about body odor, then carry a package of baby wipes in your purse. You can go to the restroom before your waxing appointment and do a quick wipe down.

Wipes are not necessary but if it makes you feel at ease before getting waxed – go for it!
3. Lift Your Belly & Body
During your Brazilian or bikini wax, you'll want to get a little hands-on. If you have an apron belly, be proactive by lifting your stomach up and out of the way. Reach down with both hands and pull up!
You might even want to ask if you should reach down and hold open your labia when they are working in that area. Sure, it might be an embarrassing conversation to have the first time.

Yet, it's worth blushing to get a cleaner wax. As well as making things a little easier for the person waxing you!
There are different positions your technician will ask you to get into, from a "butterfly" to a "cannonball" – do whatever you're able to do. Most plus size people are far more flexible than they'll realize but have an open line of conversation with your waxer.
When it comes to the type of wax, hard vs. soft, Megan shares that hard wax is better on larger bodies for the vulva area.
4. Love On Your Body
Be sure to do good after-care with no sex, working out, pools, hot tubs or hot baths for 24 hours.
As a plus size person, you should know that below your belly and where your stomach and thighs touch might be tender for 24 – 48 hours.
Congrats! You've overcome the scary part and now it's time to keep loving on your body.
Brazilian Wax During Pregnancy
Yes, you can absolutely get a Brazilian wax during a plus size pregnancy! Things are more sensitive and you might have a little bleeding, but it's perfectly okay to get waxed.
When you're pregnant, it can be harder to reach to shave. Getting waxed is not only for aesthetics – you sure don't want to cut yourself in such a sensitive area.
If you're having a c-section, someone might shave you a bit before surgery. So, getting waxed gives you control over that process.
Another benefit with waxing is the hair won't grow back for three to six weeks. The regrowth is soft and thin after getting waxed, unlike prickly and itchy when shaving.
When getting a plus size Brazilian when you're pregnant, you will be in different positions.

So if you find yourself on your side and holding one leg up – that's normal! As was shared above, be sure to have an open line of communication with your waxer and share if you're uncomfortable.
After you've given birth, you'll want to wait at least six weeks to get waxed if you have any stitches. For c-section moms, the incision area should be avoided until fully healed.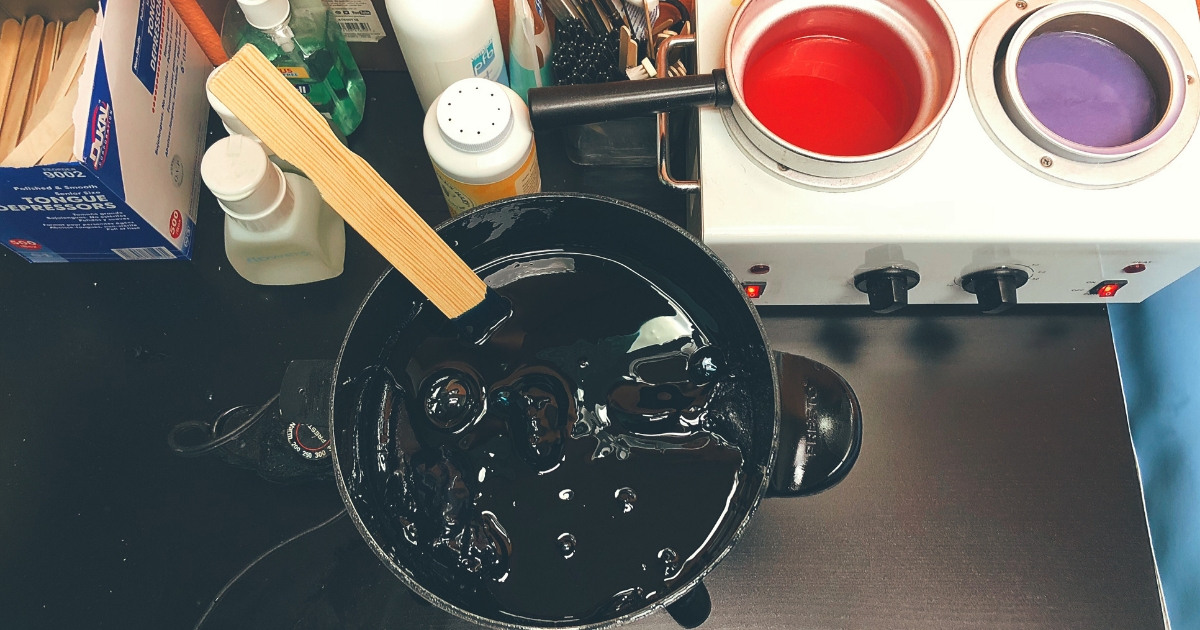 Bikini and Brazilian waxing is for everyBODY!
To learn even more about plus size Brazilian and bikini waxing, listen to episode 32 of the Plus Mommy Podcast with special guest Megan Hodge. Please note we go into a lot of detail so this episode is marked explicit.
Recording & Show Notes: Plus Mommy Podcast Episode 32
Resources Mentioned On The Show: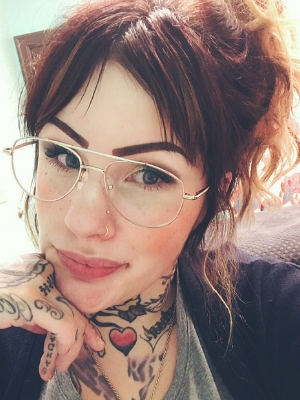 ---
Thank You To Our Sponsors:
Kindred Bravely
Finding the perfect nursing bra is like finding a unicorn in the wild. They have to be soft, comfortable, and easy to maneuver when you have a baby who's ready to eat! Mamas, who are a size 2XL or smaller, I'm happy to say I've found your unicorn! Kindred Bravely offers a wide variety of styles perfect for pregnancy and nursing – learn more, today kindredbravely.com!
My Plus Size Pregnancy Guide
Use coupon code PlusMommy to receive 20% off the My Plus Size Pregnancy Guide that covers everything you could want to know about having a plus size pregnancy. Stop Googling and start feeling empowered today!