This is talking to my mom part 2! the topics we cover on the Plus Mommy Podcast – plus size pregnancy, motherhood, and body image. If you haven't already, start by going to Part 1.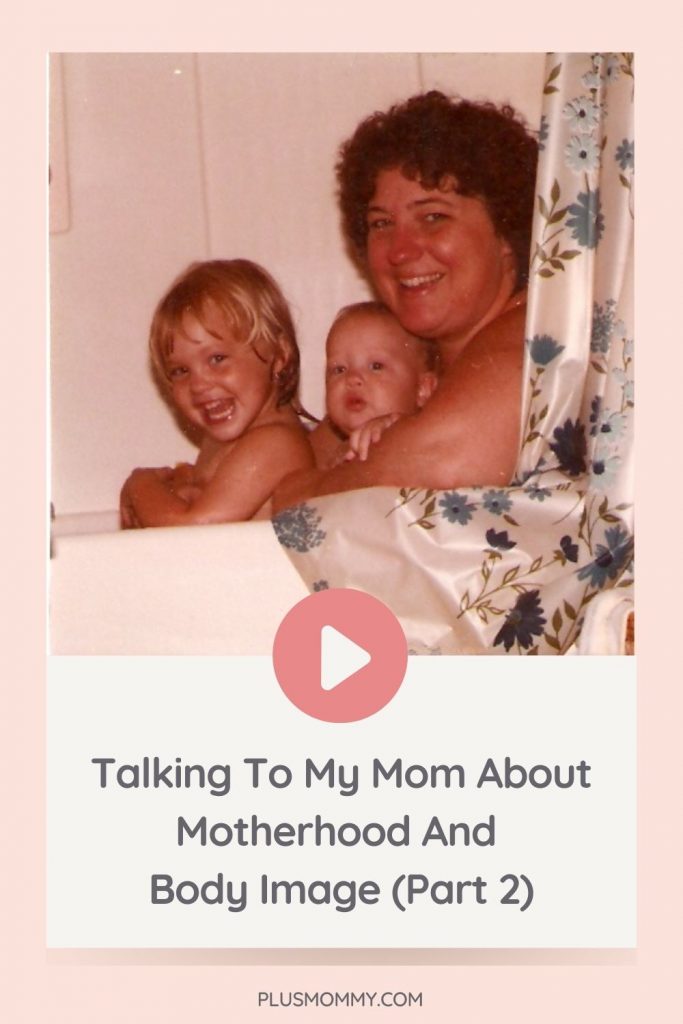 Here we continue our conversation about motherhood and then dig in deep with body image. My mother shares her over 60-year journey of struggling with body love and how things were much different during the Twiggy Era.
She asks me, her plus size daughter, to share my what my journey to self-love has been like and who inspires me to dig deeper.
During this talking to my mom part 2 episode, you'll hear me jump on my soapbox about self-love, chairs without arms and capturing motherhood. This is one of those episodes that I hope reminds everyone listening that they are worthy of self-love!
Recording & Show Notes: Talking To My Mom Part 2 – Episode 3
Resources Mentioned On The Show:
– Body Positive Books
– 10 Steps To Body Love
Thank You To Our Sponsor:
This episode was brought to you by Plus Size Birth! Use coupon code Plus Mommy to receive 20% off the My Plus Size Pregnancy Guide. This guide covers everything you could want to know about having a plus size pregnancy.